Our GlobeIn Premium Wrap
Hand wrapped with love, each gift comes with its own regional pattern, giving your gifts an international flair.
Premium gift wrap – $5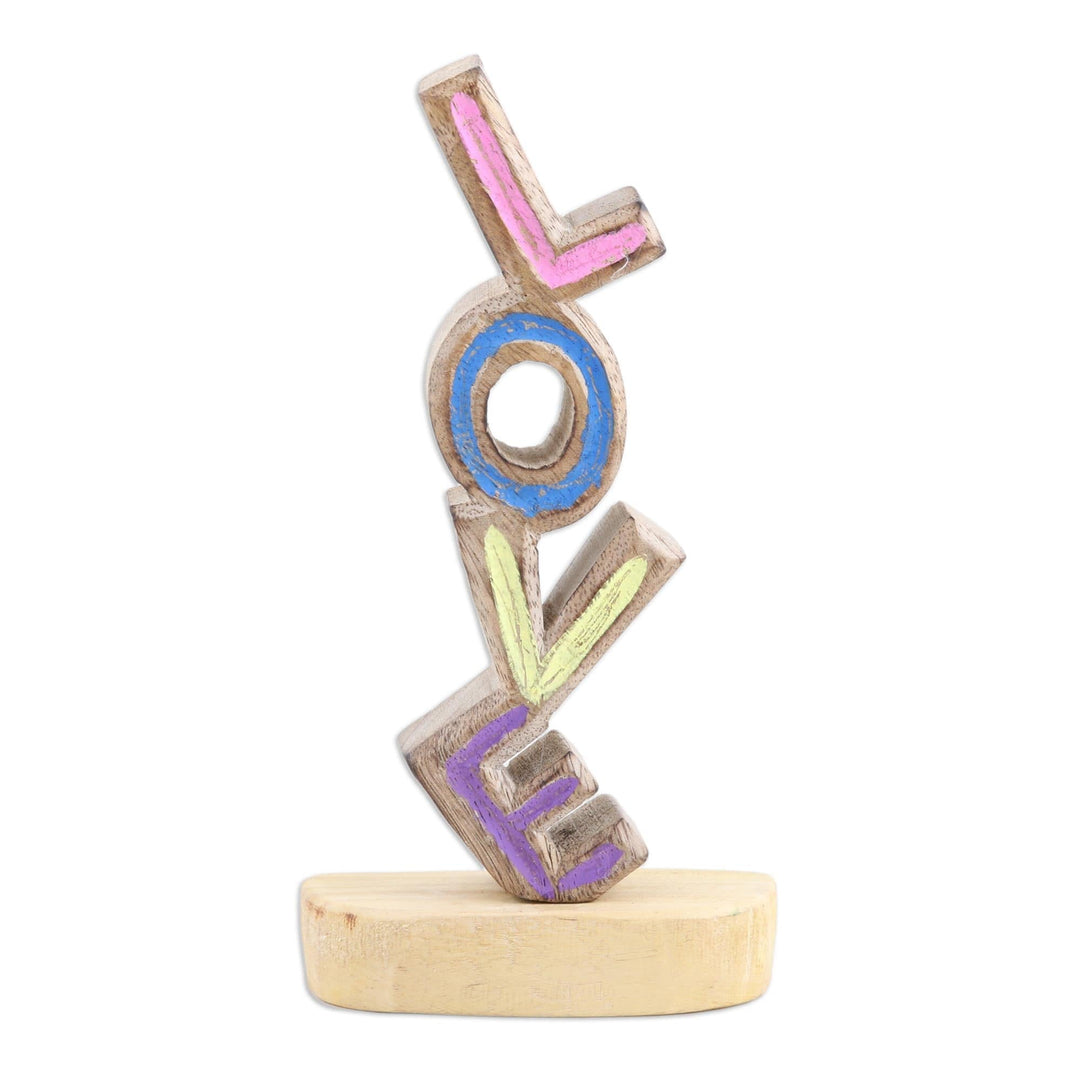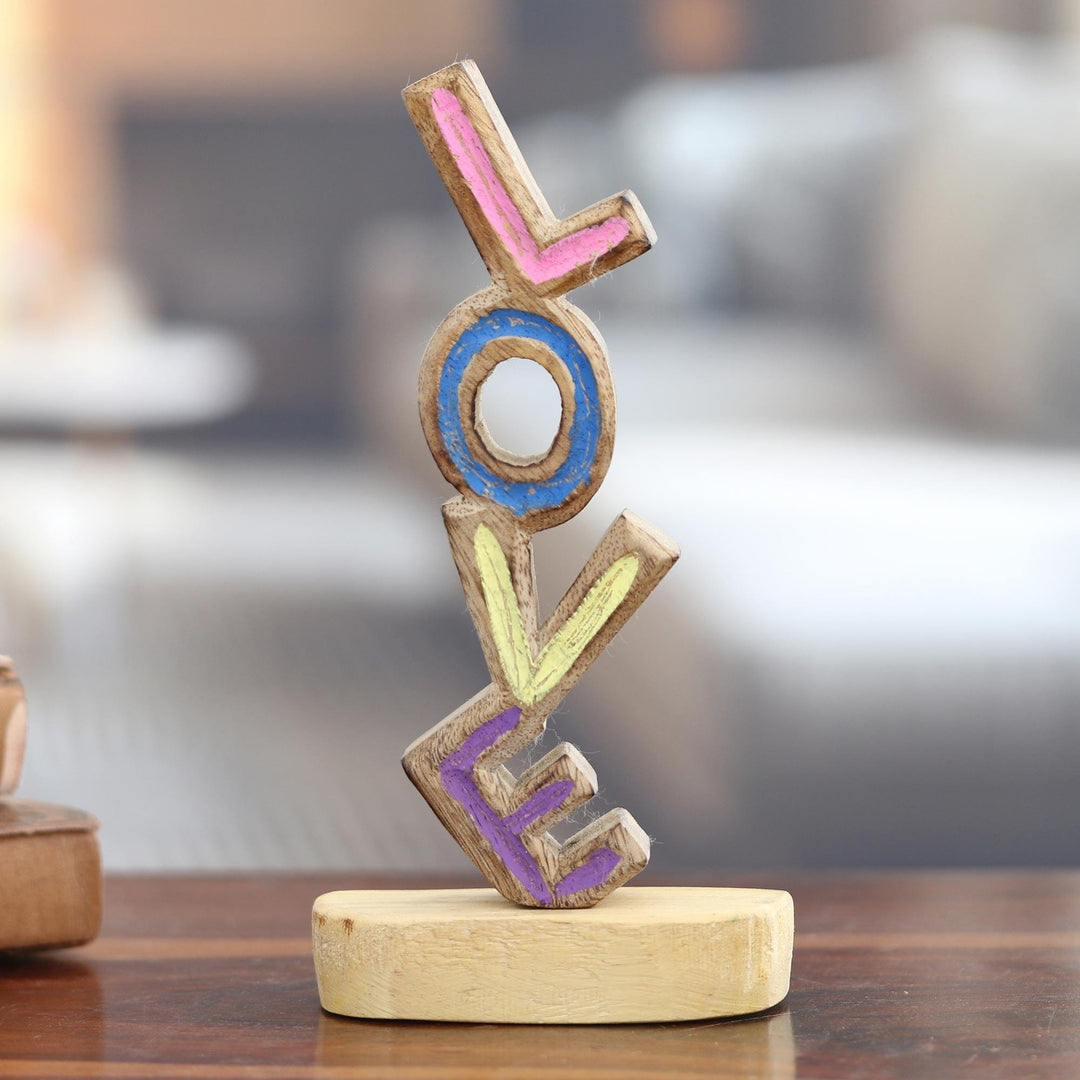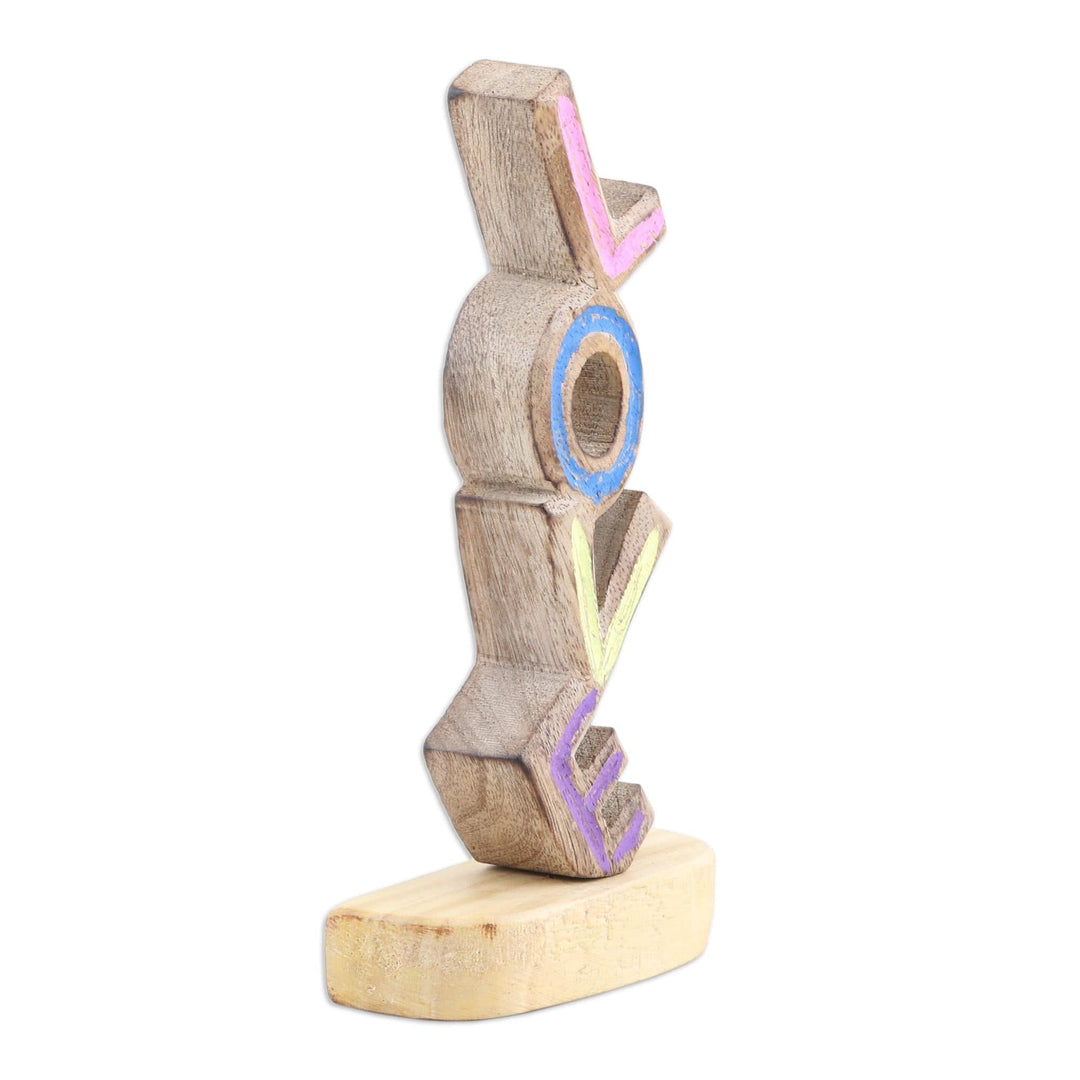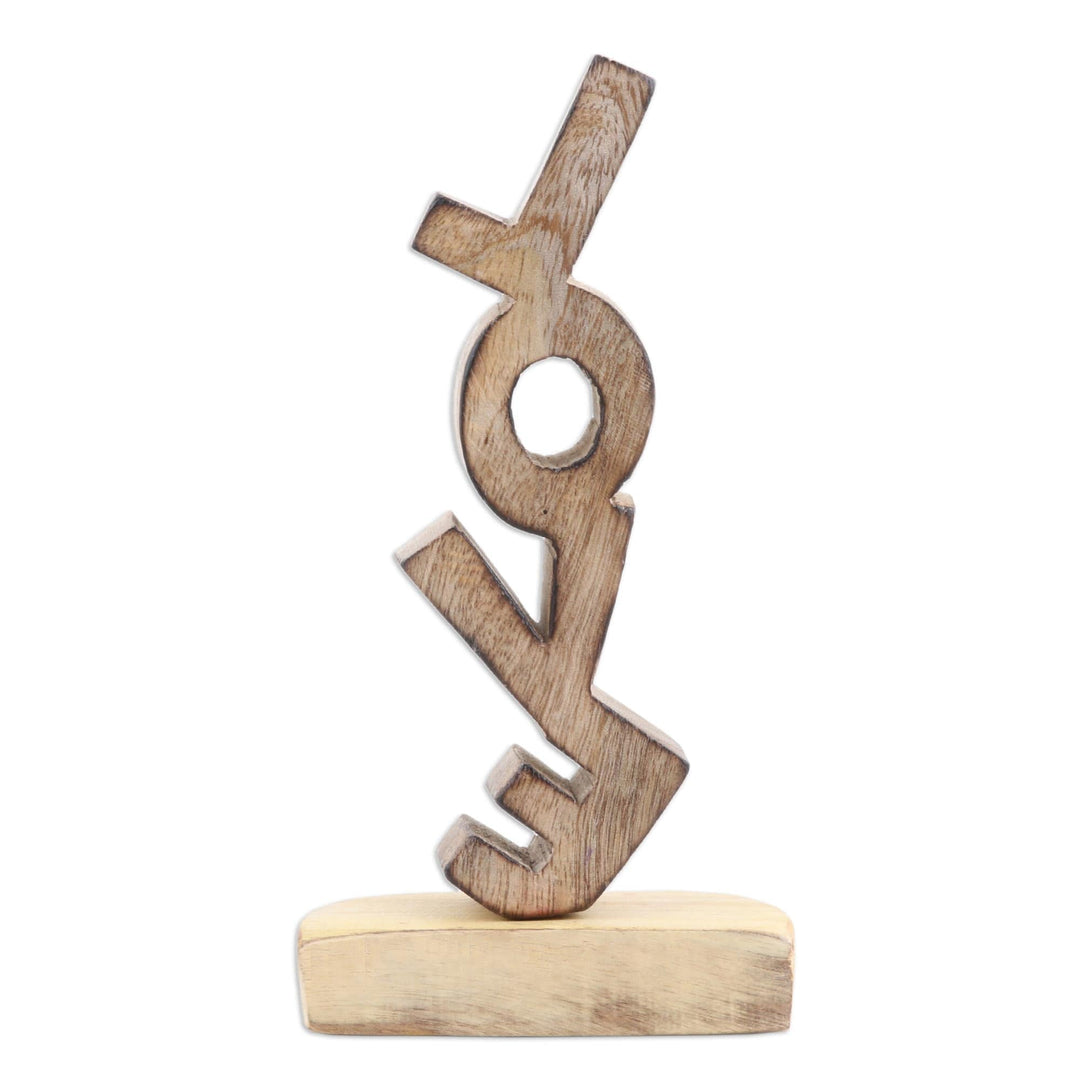 Hand-Carved Mango Wood Sculpture with Hand-Painted Details - Love Tower
$22.00
Guest price
$17.60
Member price
Available Premium Gift Wrap
You can optionally add Premium Gift Wrap into cart.
Learn more >
Overview
Description
'Love' is a word that sums up much of human nature and life. Love is what makes people move, feel and improve. Love is what inspires India's Kunal Vats to hand-carve a mango wood sculpture that reminds us of the joys of being in this warm and gentle world.
Mango wood
1.42 oz
7 inches H x 3.4 inches W x 1.4 inches D
THE STORY BEHIND THE PRODUCT
Artisan Organization: Kunal Vats
Country: India
"I've always had a keen interest in India's art and crafts. This led me to travel and explore the art and craft clusters in the country. I came in contact with artisans specializing in different fields. Realizing the immense potential of India's handicrafts and the availability of highly skilled artisans, in 2015, I decided to start my own workshop with a team of 15 members.

"All our many designs are crafted by skilled artisans. They are all free to use their imagination and create ideas which are then showcased in exhibitions.

"Our greatest challenge is to adapt our millennial Indian crafts to global trends and patterns, while meeting shoppers' standards — in terms of both design and pricing. But we have made a lot of progress.

"India's arts and crafts are so diverse. We work with materials like wood, marble, metal, glass, paper, and more. All our designs are based on a theme, which changes with each collection. For example, a particular theme such as Christmas involves brainstorming ideas with both designers and artisans. After finalizing themes and items, the artisans begin their crafting.

"Shaukat has been a team member longer than anyone else. Due to financial constraints, he wasn't able to fulfill his dream of going to a design school. However, he didn't give up his passion for designing and was working at his local shop in Delhi. I found him and quickly recognized his brilliant capabilities. He soon joined us and was given resources and financial support to bring out beautiful designs. Many of his designs are now favorites with our customers. Though Shaukat couldn't attend design school, with us he is free to put his imagination to best use. In the same way, many other members from the team have benefitted from working with us.

"Our short term goals are to connect with our shoppers understand their desires, and help our team artisans to create what they want. Our long term goals are to build a sustainable community of artisans catering to global needs and standards.

"We value fine skills and craftsmanship, therefore, we work with the best artisans to bring unique and innovative designs that serve our customers best globally."

Kunal Vats has exhibited his work at the IHGF Delhi Fair, 2022."