Our GlobeIn Premium Wrap
Hand wrapped with love, each gift comes with its own regional pattern, giving your gifts an international flair.
Premium gift wrap – $5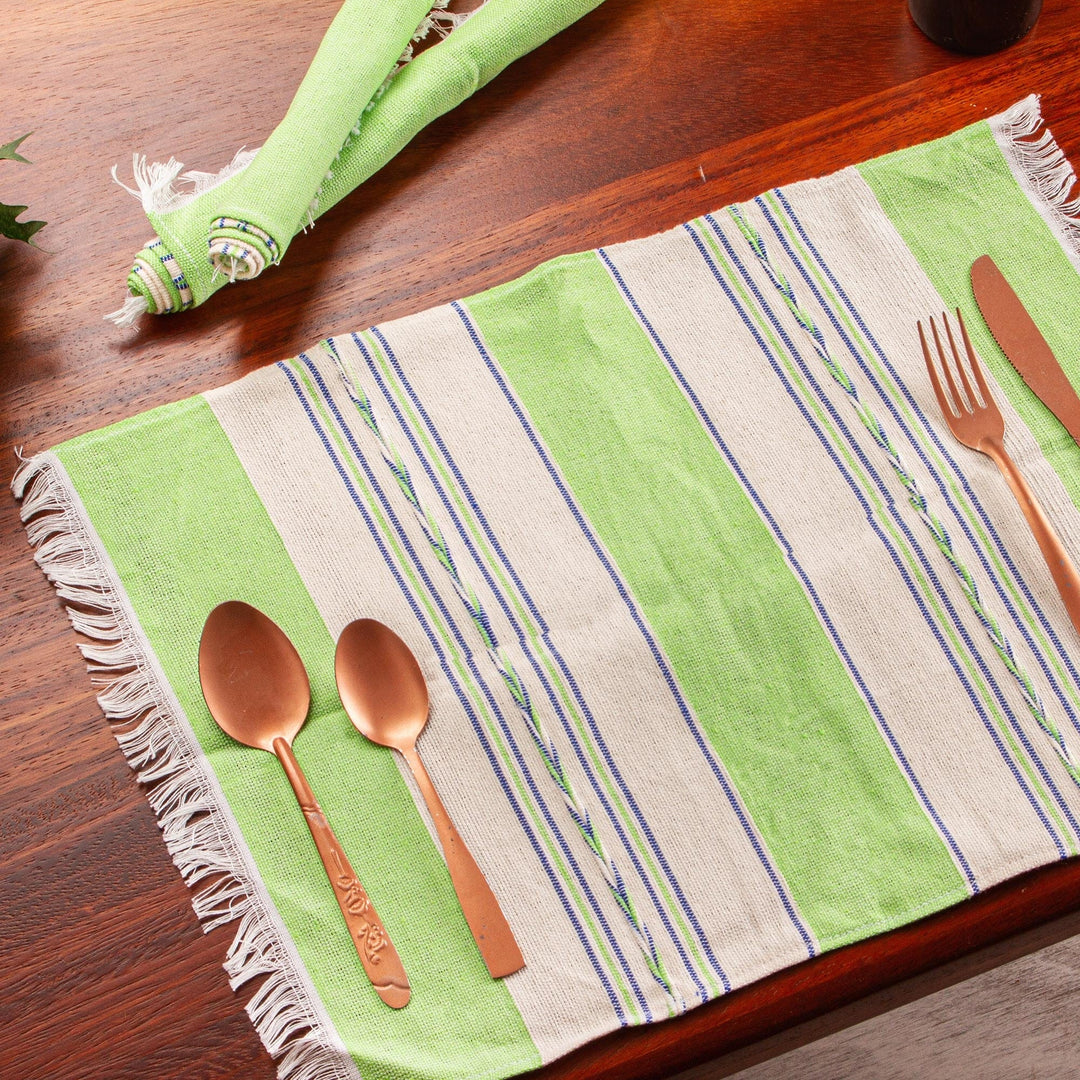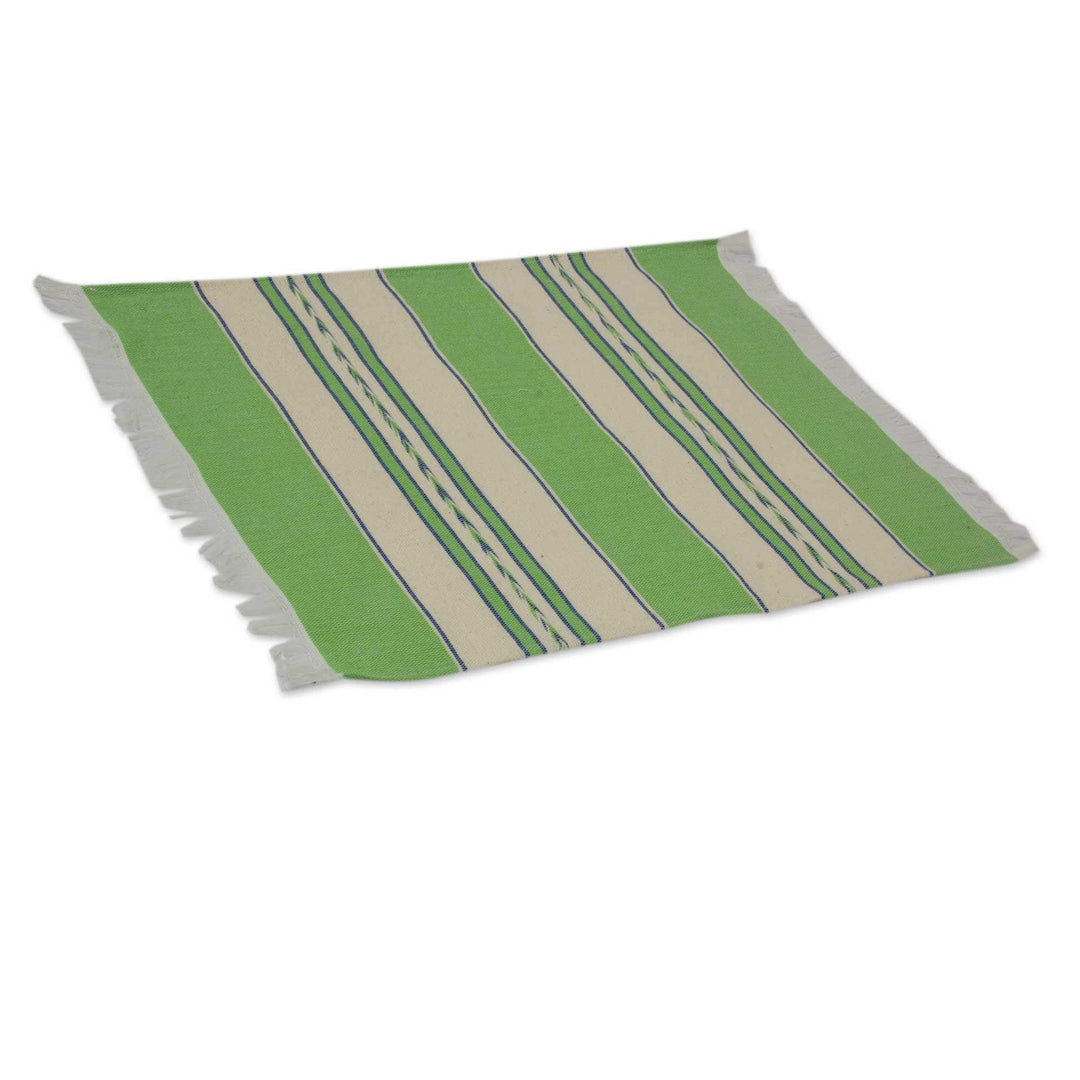 Green and Beige Hand Woven Zapotec Placemats (Set of 4) - Oaxaca Meadow
$38.00
Guest price
$30.40
Member price
Available Premium Gift Wrap
You can optionally add Premium Gift Wrap into cart.
Learn more >
Overview
Description
Working on a traditional handloom, Carmen Ruiz weaves a set of placemats. She alternates bands of green cotton with pale beige and adds two rows of intricate arrow motifs.
100% cotton
0.14 lbs
13 inches L x 17.3 inches W
THE STORY BEHIND THE PRODUCT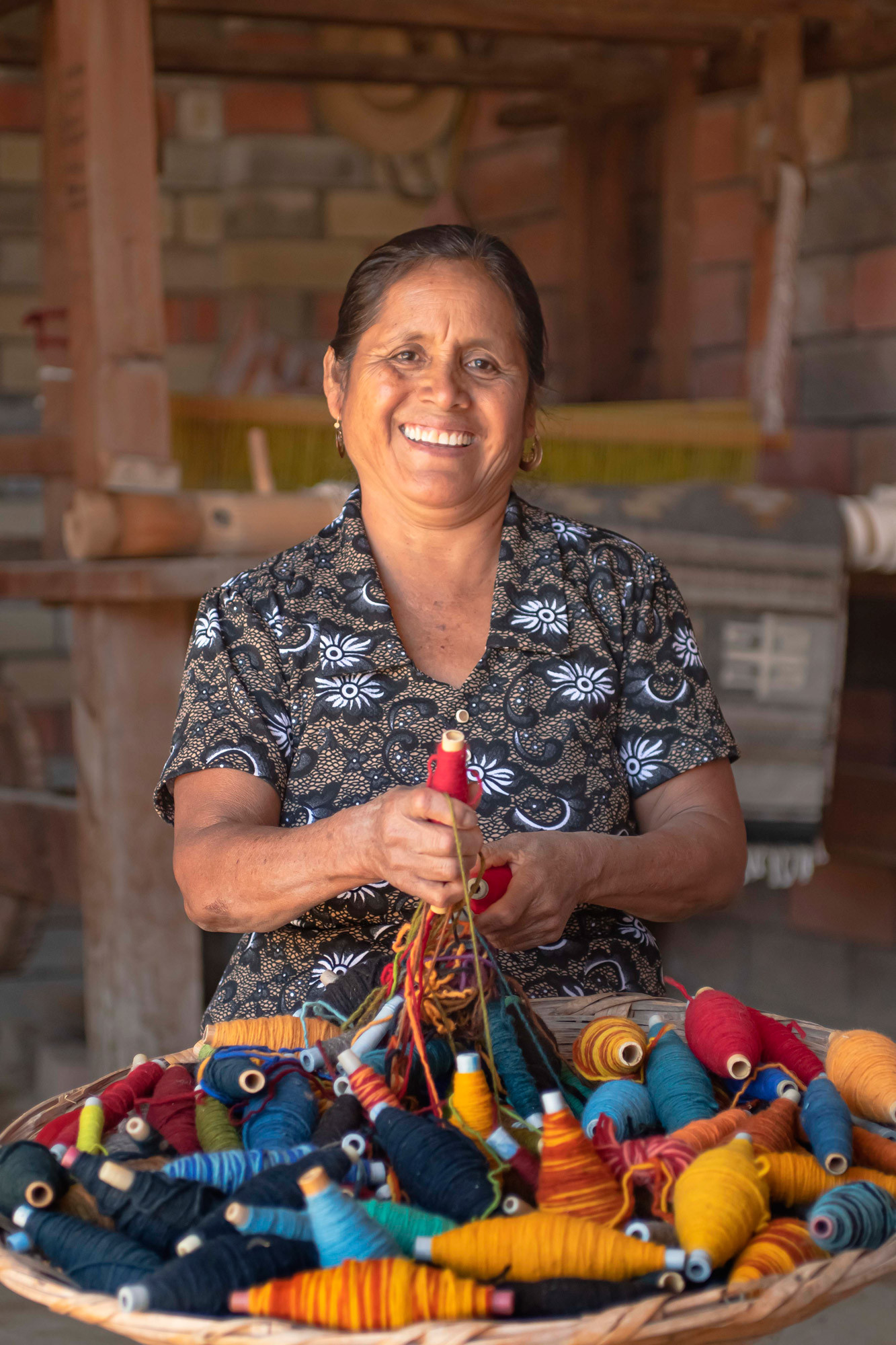 Artisan Organization: Carmen Ruiz
Country: Mexico
"I was born in the weaving town of Teotitlan, so it was natural for me to in weaving on the traditional loom. Zapotec is my first language and I speak very little Spanish. My husband Alberto is another featured artist who specializes in Zapotec rugs and textiles.

"My childhood was a happy one, growing up with parents who specialize in the chicote, or treadle loom, which was introduced in Oaxaca by Spanish religious orders during colonial times. What is unique about this loom is that it is completely built out of wood.

"My parents taught me how to weave when I was 15 years old, and the first piece I worked on was a rebozo shawl, which I gave to my mom as a Mother's Day gift.

"The fact that this is an art form we have inherited from our ancestors made me decide to preserve it by continuing to weave.

"I work with virgin wool, which I dye with colors from natural plants and seeds, such as indigo for blue, cochineal for red and orange, and a flower we call pericon for yellow. I also use the marigold flower and for black, I use acacia thorns.

"I've been weaving since the 1980s and, in 2002, I set up my own workshop where I specialize in shawls and bedspreads. The most challenging aspect of starting on my own was having a place where I could exhibit my creations. I don't speak Spanish very well, and I struggle to understand it, so there were moments when I felt exasperated by it all. However, this is something I've been overcoming little by little and, thanks to my husband and children, I now understand Spanish better.

"Working with you means that now I have a place where I can display my work and, for that, I thank you.""