Our GlobeIn Premium Wrap
Hand wrapped with love, each gift comes with its own regional pattern, giving your gifts an international flair.
Premium gift wrap – $5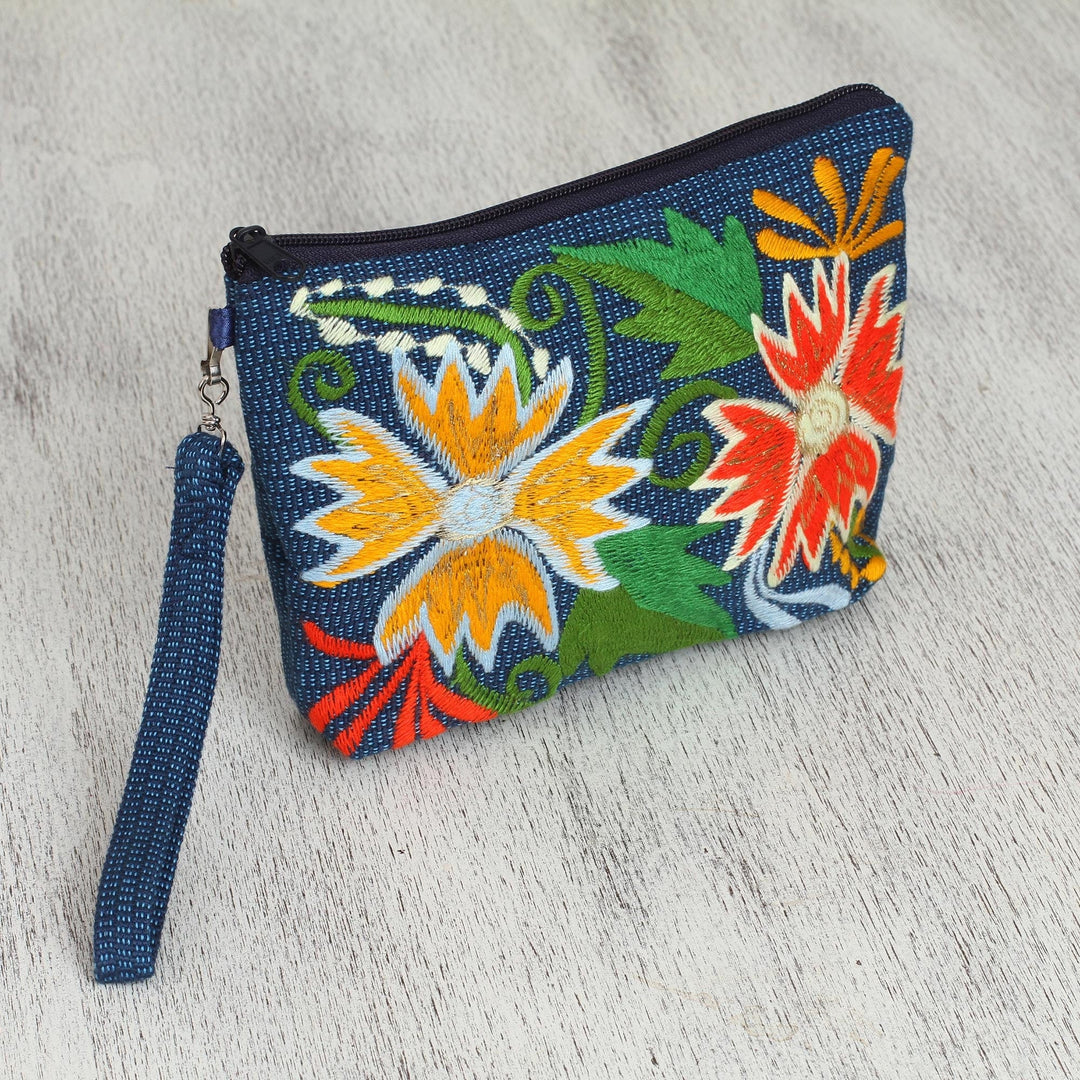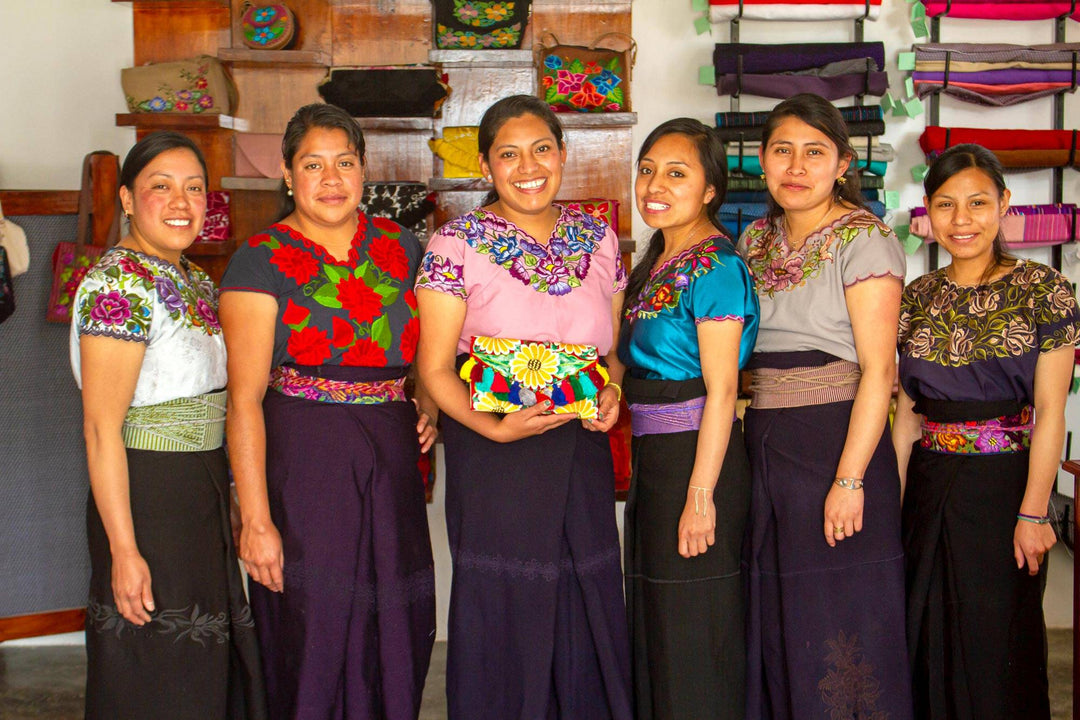 Embroidered Cotton Cosmetic Bag - Hidalgo Flowers
$40.00
Guest price
$32.00
Member price
Overview
Description
Crafted by Mexican artisan Luz Gonzalez and Asociación de Artesanas, this cotton cosmetic bag makes a handy companion wherever it goes. Artisans decorate the front of the bag with embroidered floral motifs inspired by the flowers of Hidalgo. The back of the bag features a small zipper pocket. The bag's top zipper opens to a satin-lined interior.
100% cotton; polyester lining
0.16 lbs
Bag: 6.3 inches H x 8.8 inches W x 1.7 inches D
Strap(s): 8.3 inches L x 0.7 inches W
THE STORY BEHIND THE PRODUCT
Artisan Organization: Luz Gonzalez and the Women's Artisan Association
Country: Mexico
Latest Update

"I began working with you at the end of 2017. A new avenue for sales seemed phenomenal to me. I didn't think twice, but immediately said 'yes.'

I come from a family of textile artisans. Each sale, each opportunity to share our work is vital. My family is my motivation to get ahead every day, observing the colors around me and continuing to create handbags worthy of every woman.

"Since we began working with you, we've been able to provide employment for seven women in our Mexican Maya community. One of the reasons my family's tradition is returning is precisely because of the preservation of textiles woven on the backstrap loom. It is an art that has been disappearing, and I believe that my mission is to preserve it as much as possible.

"We want to continue growing and sharing this beautiful weaving tradition of the backstrap loom with all of you who love Mexican handicrafts. I started alone and now have seven people helping me. We want to strive for more.

Original Artisan Story

"I'm Luz Gonzales from a small Maya town in Mexico. I've loved the handicrafts of our village for as long as I can remember — their shapes and colors. But it wasn't until I was a teen that I decided to practice and learn.

"All my life, I've seen threads and yarns, and an incredible diversity of colors everywhere. The flowers in the gardens of people's homes and on the hillsides are the main inspiration for our textile arts here. I learned to weave and embroider thanks to my mother and my aunts.

"My grandmothers and the whole family have always worked in textiles and embroidery, and they're my inspiration. This is craft that makes me remember my roots and fills me with pride to be able to weave and embroider.

"I use cotton and weave the fabric on a backstrap loom. Once woven, I embroider it.

"I love combining colors because you can play with them and end up with extraordinary designs.

"My greatest challenge is satisfying shoppers and helping them appreciate the effort that goes into our work.

"There are so many flowers that grow in the town where I live and they inspire all the artisans here. They appear on almost all my designs. I also like the shapes of the mountains, and even my moods are expressed through color.

"My most important goal is one I work toward every day — I want to preserve our culture and our traditions. I want to share a glimpse of our religious beliefs and our folklore in this Maya community where I live and work.

"I want with all my heart to continue finding opportunities and generate work for women who are in school. I want to support them in their dreams like they've supported mine."
So prettu
Love this vibrant pattern!
Perfect size and so cute
I often switch between bags fairly frequently so I put all of my essentials in this bag and just put it in the bag I'm using at the moment. It's such a great size! There's a small zipper pouch on the back for smaller items (like lip balm). Super cute and feels sturdy!