Our GlobeIn Premium Wrap
Hand wrapped with love, each gift comes with its own regional pattern, giving your gifts an international flair.
Premium gift wrap – $5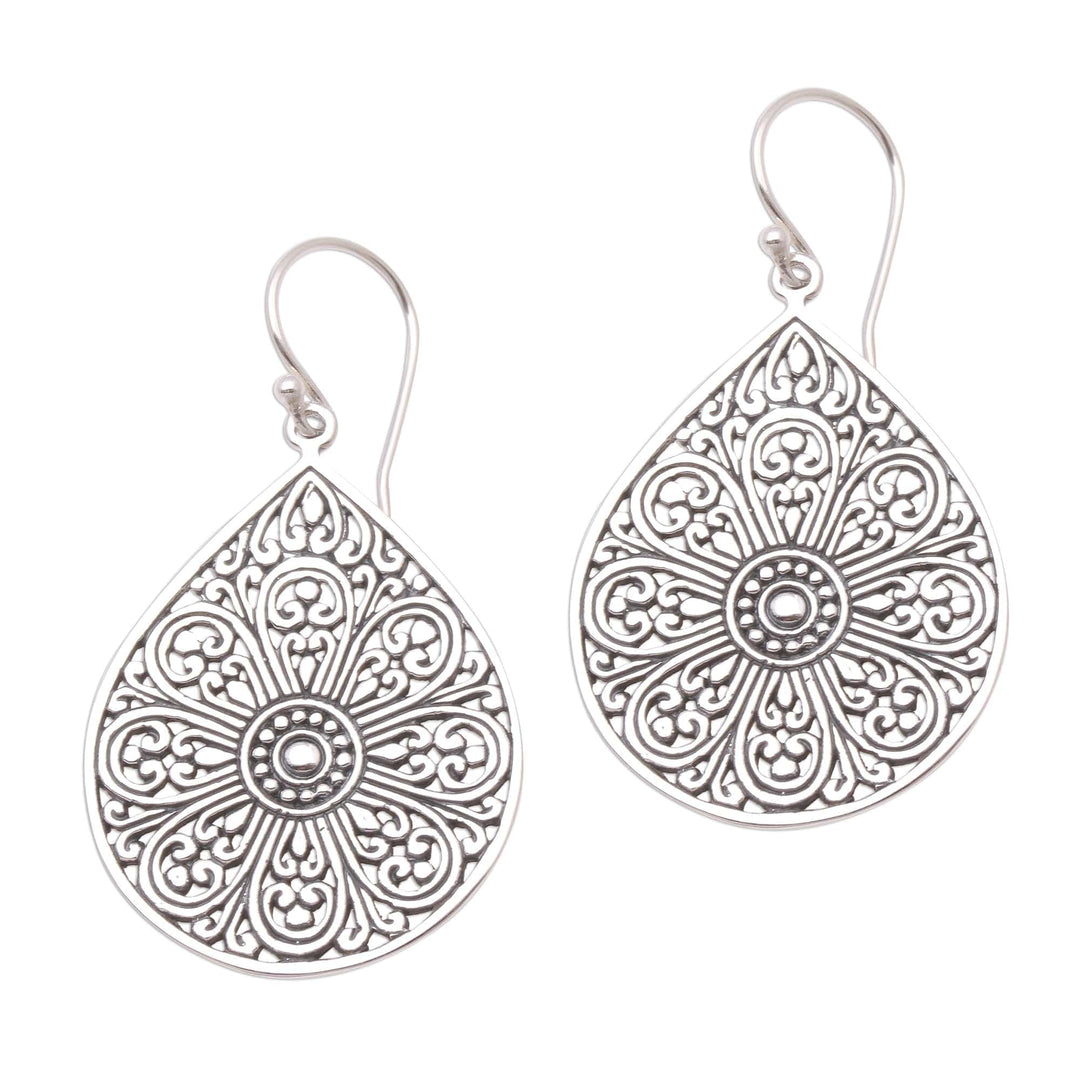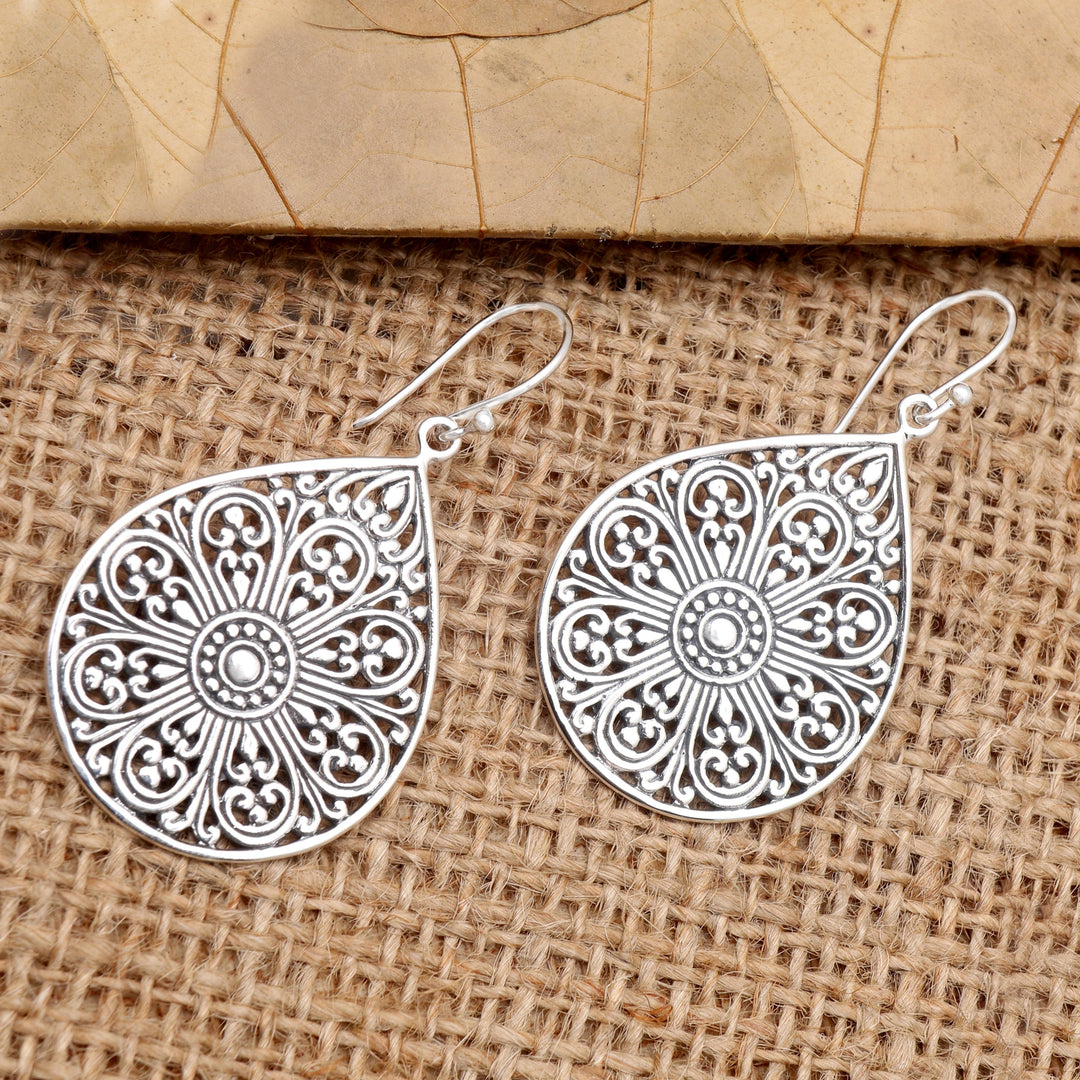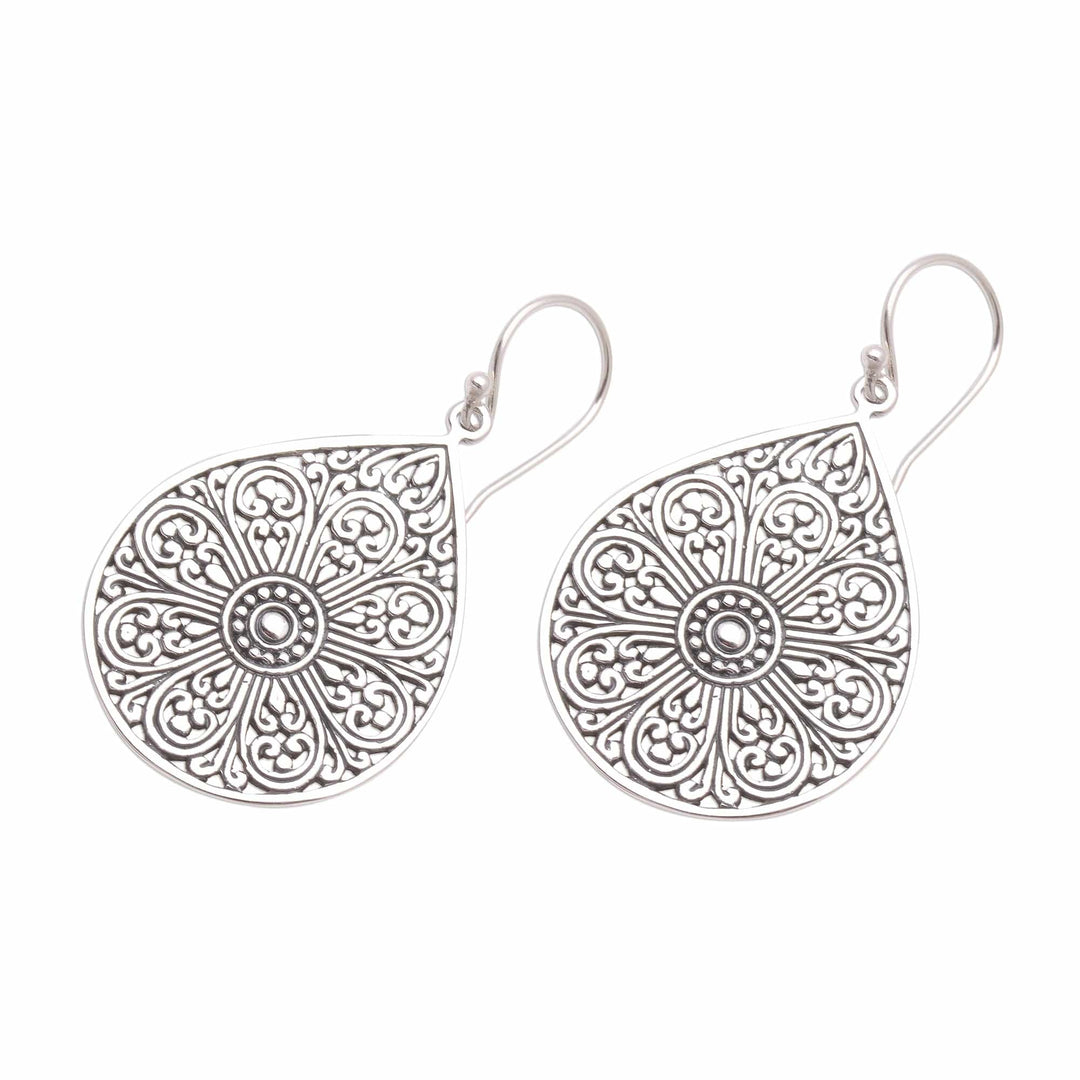 Drop-Shaped Sterling Silver Dangle Earrings - Glorious Teardrops
$54.00
Guest price
$43.20
Member price
Available Premium Gift Wrap
You can optionally add Premium Gift Wrap into cart.
Learn more >
Overview
Description
Shaped like teardrops, these glorious dangle earrings from Bali are filled with handcrafted petal shapes and openwork in sterling silver. Ari Gunawan creates this wonderful accessory.
925 sterling silver
0.13 oz
1.9 inches L x 1.1 inches W x 0.1 inches D
THE STORY BEHIND THE PRODUCT
Artisan Organization: Ari Gunawan
Country: Indonesia
"I was born in a Balinese village where the silver work is well-known to be the finest. I am the first born of two children. My parents were also silver craftsmen who wanted me to be an independent person, so they really taught me well to be strong. And the result of their teaching was that I could pay for my own school fees from my silver work. Since then, I rarely asked my parents to support my finances.

"As a village boy, my childhood was really fun. I loved going fishing with my friends in my neighborhood. Even today, fishing is one of the hobbies that I really enjoy. My education was ordinary, like that of other children, but my high school was a bit more interesting since I went to a vocational high school and learned about modern design. At the age of 16, I started to be serious in this field.

"At first, I was forced to learn about silver crafts, but then I found something that really drew me into silver crafting. My grandfather was the one who taught me. He was one of the elders in my village and also one of the most skillful silver craftsmen. Yet, he was not my only teacher, as I also learned from my parents-in-law. I met my wife when we were both learning about silver.

"Now I am married and we are blessed with two sons. Being a father is really amazing for me — many things have changed since I became a father. The old me was selfish and thought only about myself, but now my children are always in my thoughts. I am always thinking about how to prepare for their studies, provide for their needs and also prepare for their future.

"Thank God I'm a silver artisan in Bali, because the materials are easy to find here — from the silver, copper, and gold to the tools such as scissors, tongs and hammers. I have three part-time workers who help make all the designs that I create with my wife. I usually work with her to create beautiful designs. And mostly the inspiration comes from surrounding things.""