Our GlobeIn Premium Wrap
Hand wrapped with love, each gift comes with its own regional pattern, giving your gifts an international flair.
Premium gift wrap – $5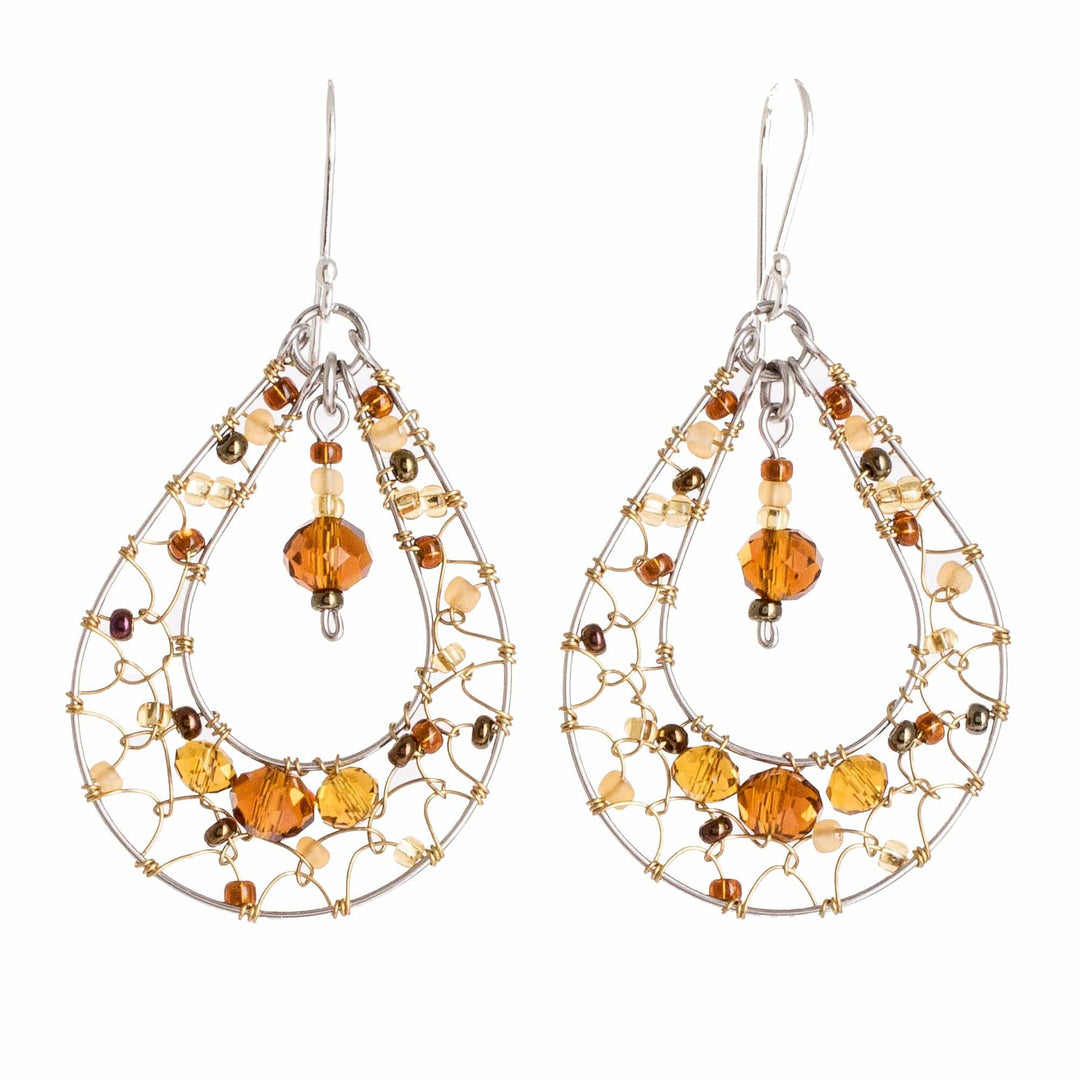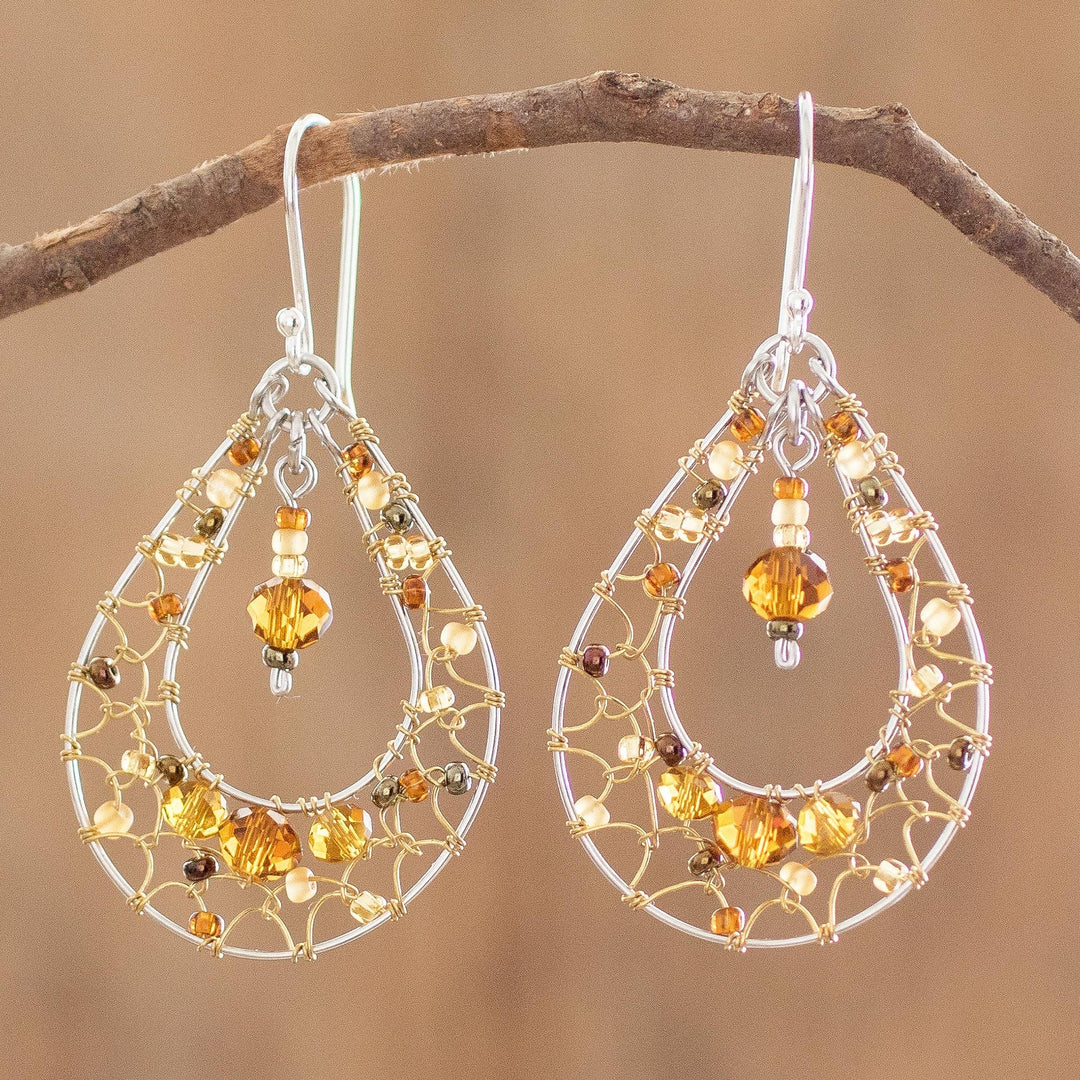 Double Drop Crystal Bead Dangle Earrings From Guatemala - Drop Sparkle
$43.00
Guest price
$34.40
Member price
Available Premium Gift Wrap
You can optionally add Premium Gift Wrap into cart.
Learn more >
Overview
Description
As a young child, Domingo Reanda was taught to farm and make Guatemala's traditional woven textiles. He found he had more of an affinity for handcrafts than agriculture, and has since worked to expand his creativity into jewelry making. These earrings feature spice colored crystal beads woven with copper and stainless steel threads into this double drop design.
Crystal beads, copper and stainless steel wire, 925 sterling silver hooks
0.07 oz
2.1 inches L x 1 inches W x 0.2 inches D
THE STORY BEHIND THE PRODUCT
Artisan Organization: Domingo Reanda
Country: Guatemala
"Our indigenous culture is characterized by the spirit of art. Everything comes from our ancestors and our beautiful country; each region is represented with crafts and beautiful colors.

"My name is Domingo Reanda Xum. I was born in Santiago Atitlán, Sololá in 1971. I grew up in a family of farmers, and my parents taught me since I was 7 years old. In the afternoons, after school, I dedicated myself to the family trade. At the age of 13 I became interested in learning to use the loom, since I was very interested in weaving and I wanted to have a greater source of income. I learned to make stoles; it was the first thing I did. It's a type of craft in which many figures can be captured and I can make my own designs. As a child I also made bracelets in the macramé technique that I learned on my own.

"After completing sixth grade, I migrated to the capital city in search of better opportunities. Being in the city, my adolescence was very hard, since I had to sleep in the corridors of shops. I got a job in a market, but the treatment was very bad. They made me do hard jobs for my age and they treated me very badly, so I decided to leave the job.

"In 1995 I began to make items with beads. Everything was originated as an aid and a source of work for widowed women of the armed conflict. Since then, we have dedicated ourselves to making necklaces, bags, bracelets and hooks, among others. Currently I work with my family, and communication is essential to do a job well done. We use tools such as looms, belts, pliers, needles and thread, in addition to the raw materials, to make the products. I am inspired by humanity, in that each one has something special. Unifying all that and creating new products, merging it with nature and lived experiences makes me feel alive.

"Establishing myself as an artisan alone has been a real challenge, since you have to establish yourself in a market of competition and quality. But there are companies like Novica, that do everything possible so that people have a decent life through handicraft, and that everything is recognized fairly. In addition, it motivates me to make each piece, because there is a very great satisfaction when listening to the opinions of the clients and the artisans themselves. The challenge I have is to obtain my own exclusive colors. I am trying to investigate how to make colors in glass, and to drill stones.

"Thank you for the opportunity to become known through crafts. The piece that you acquire has a very significant history of artisan families.""