Our GlobeIn Premium Wrap
Hand wrapped with love, each gift comes with its own regional pattern, giving your gifts an international flair.
Premium gift wrap – $5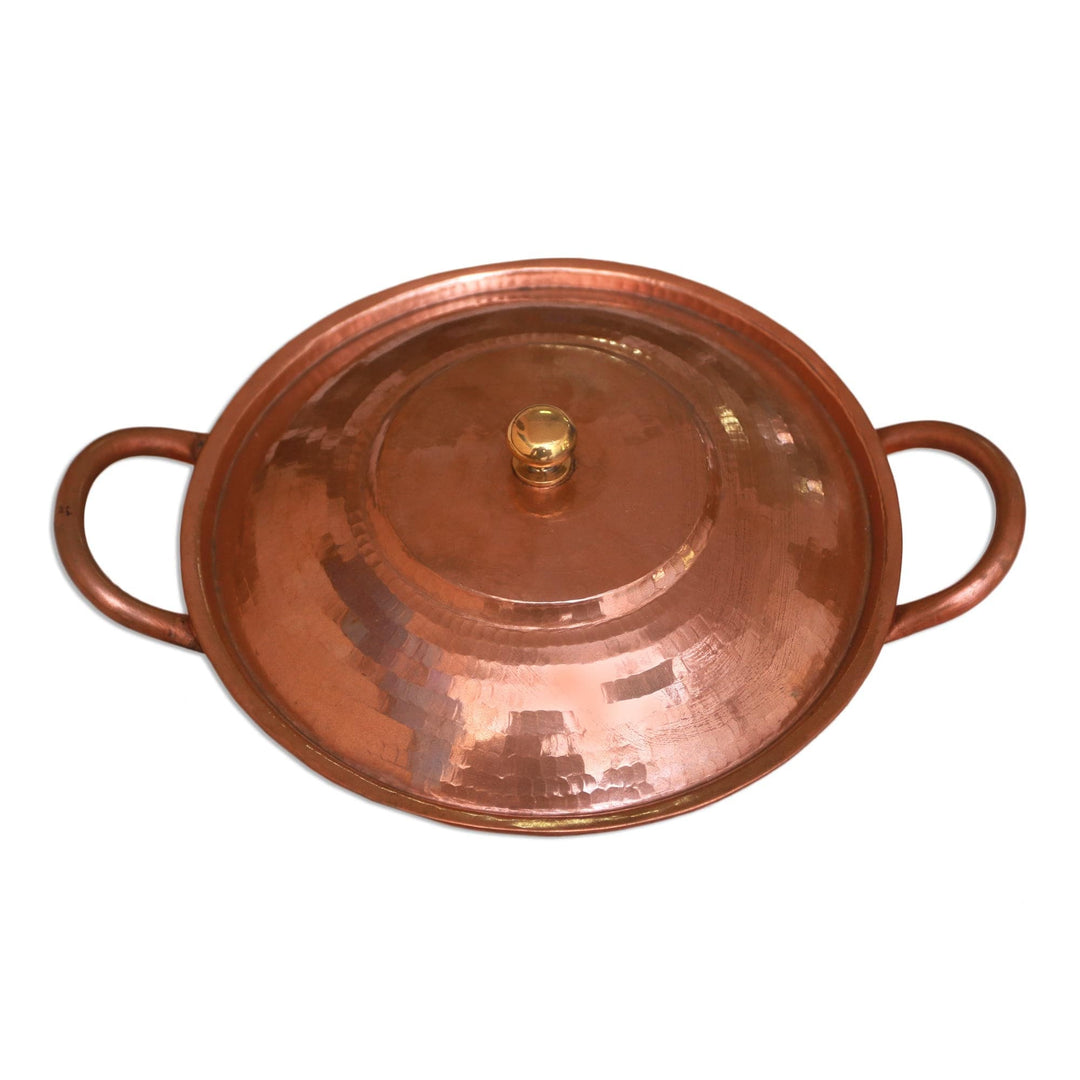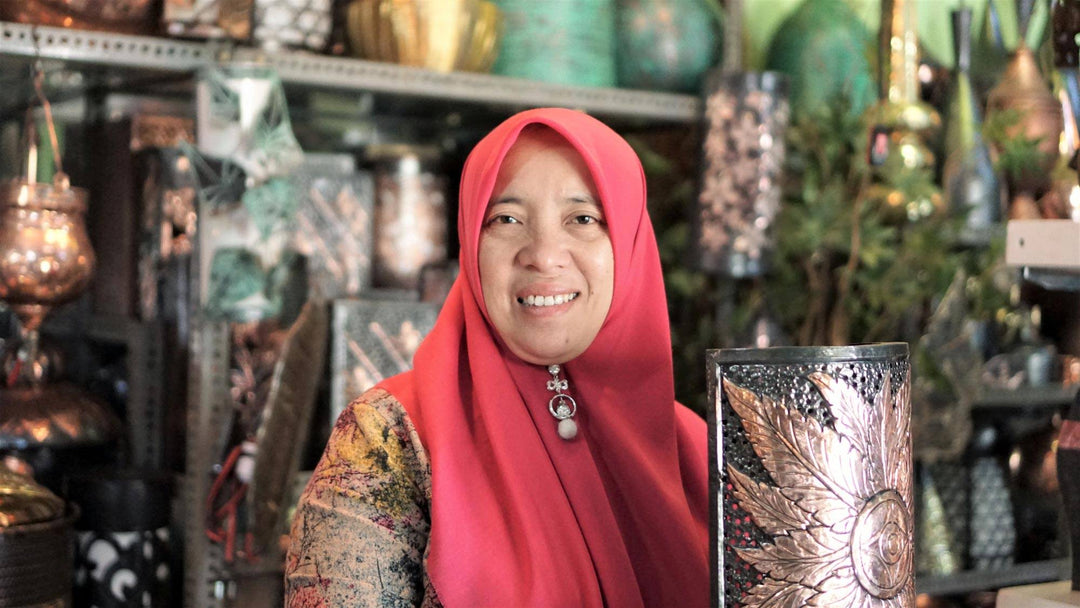 Copper Serving Bowl with a Lid - Warm Glow
$113.00
Guest price
$90.40
Member price
Overview
Description
Serve up delicious meals for friends and family with this serving bowl from Java. Created by Mimik Sriningsih, this serving bowl is handcrafted from copper that gleams with a hammered finish. Handles and a lid with a brass knob complete this serving bowl.
Copper, brass knob
0.60 lbs
Bowl: 4.7 inches H x 11 inches W x 8.3 inches D
Lid: 2.8 inches H x 8.3 inches Diam.
20 oz.
THE STORY BEHIND THE PRODUCT
Artisan Organization: Mimik Sriningsih
Country: Bali and Java
"I'm from Boyolali in Central Java where I was born in 1974 to an artisan family. So my work is actually a heritage from our ancestors. Most people in my neighborhood are coppersmiths. I began learning this craft by observing my father's assistants and also our neighbors when I was just a little girl.

"In the past, our grandparents made traditional kitchen ware from brass and copper and sold them to the local market. Eventually there were some inquiries from overseas asking for many different kinds of things like sculpture, lampshades and more, so we developed products in many categories.

"After I graduated from an economics academy in Jogjakarta, I married one of my father's helpers when I was 21. Then we decided to join this work, too, so we could earn an income. My father has passed away, but my mother is still active in the workshop. I work with ten full-time artisans in our workshop, and thirty part-timers work in their own homes.

"God blessed me with two sons and one daughter. I'm supporting them in their studies until they complete university. It was a while until we had our first child as we waited more than five years, and life felt so empty. Being a mother is what makes a woman perfect — having them makes my life complete and more colorful. They also motivate me to work harder and better, for the sake of their future.

"I had a hard time during Indonesia's financial crisis in 1997-1998. But I think everyone was affected by that, so we were not alone, and we got through the hard times wisely. But we were also cheated by one of our clients from abroad who caused us suffer a loss of around $30,000 USD. We almost had to close out workshop, but God was watching us and helping us. Slowly but surely, our finances recovered and now things are even better. I also heard wise words from my parents, telling me to be more careful and not trust people so easily.

"We work with just manual tools like hammers, chisels and scissors. The copper slabs, our main material, are imported. For food-safe items, we only use a natural finish while the ones that are only for decor can receive various types of finishes.

"I hope that, by joining NOVICA, customers worldwide can see the potential of our metal art."

In 2013, Mimik won first prize from the Association of Exporters and Producers of Indonesian Handicrafts in the category of metal."