Our GlobeIn Premium Wrap
Hand wrapped with love, each gift comes with its own regional pattern, giving your gifts an international flair.
Premium gift wrap – $5
Ceramic Decorative Vase with Hand-Painted Andean Motifs - Andean Braids in Blue
$38.00
Guest price
$30.40
Member price
Overview
Description
This exquisite hand-painted ceramic decorative vase showcases the remarkable beauty of the Peruvian Andes in all its splendor. Four inhabitants of the highlands facing away from the viewer let their delightful braids, hats and ponchos take center stage. Francisco Guerreros chooses a palette of contrasting colors where shades of blue, green, black, red, brown and yellow dominate. The meticulous finishing touch comes in the form of a lustrous coat of lacquer, adding a mesmerizing sheen to this stunning design.
Ceramic
0.30 lbs
4.5 inches H x 3.9 inches W x 3.9 inches D
THE STORY BEHIND THE PRODUCT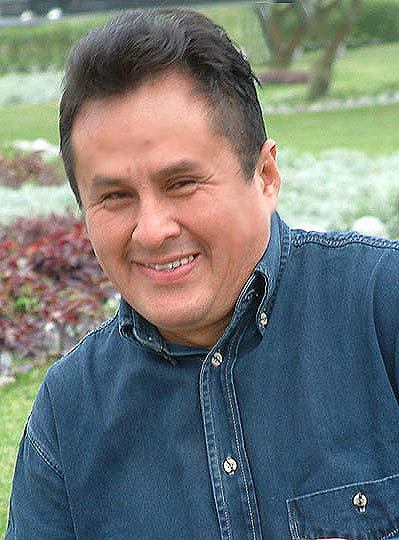 Artisan Organization: Francisco Guerreros
Country: Andes
"My name is Francisco Guerreros Coronado. I was born in 1961, and now am a single father to a beautiful girl named Mari Luz. I started working when I was 19 years old. At that time, I helped my oldest brother out by painting pictures (he's a painter). Nowadays, I consider myself a genuine artist. I learned to paint through my brother, but I've now expanded my artwork beyond just painting: I have been working with all types of ceramics as well. The process of working with ceramic is very intricate and complex, but I truly enjoy it. I also enjoy creating new designs, so that my paintings and ceramics will always depict something novel. It has been 20 years since I have started producing art, and now I hope that it can be seen and sold throughout the world."

To create his wonderful ceramics, the artist first shapes the piece and smoothes it with sandpaper. Then it is soaked in water to remove any bubbles that may burst under the picture once it is painted. It is dried, then painted with a white base, dried again, and sanded once more. After this last surface sanding, it is finally painted, then given a coat of lacquer."