Our GlobeIn Premium Wrap
Hand wrapped with love, each gift comes with its own regional pattern, giving your gifts an international flair.
Premium gift wrap – $5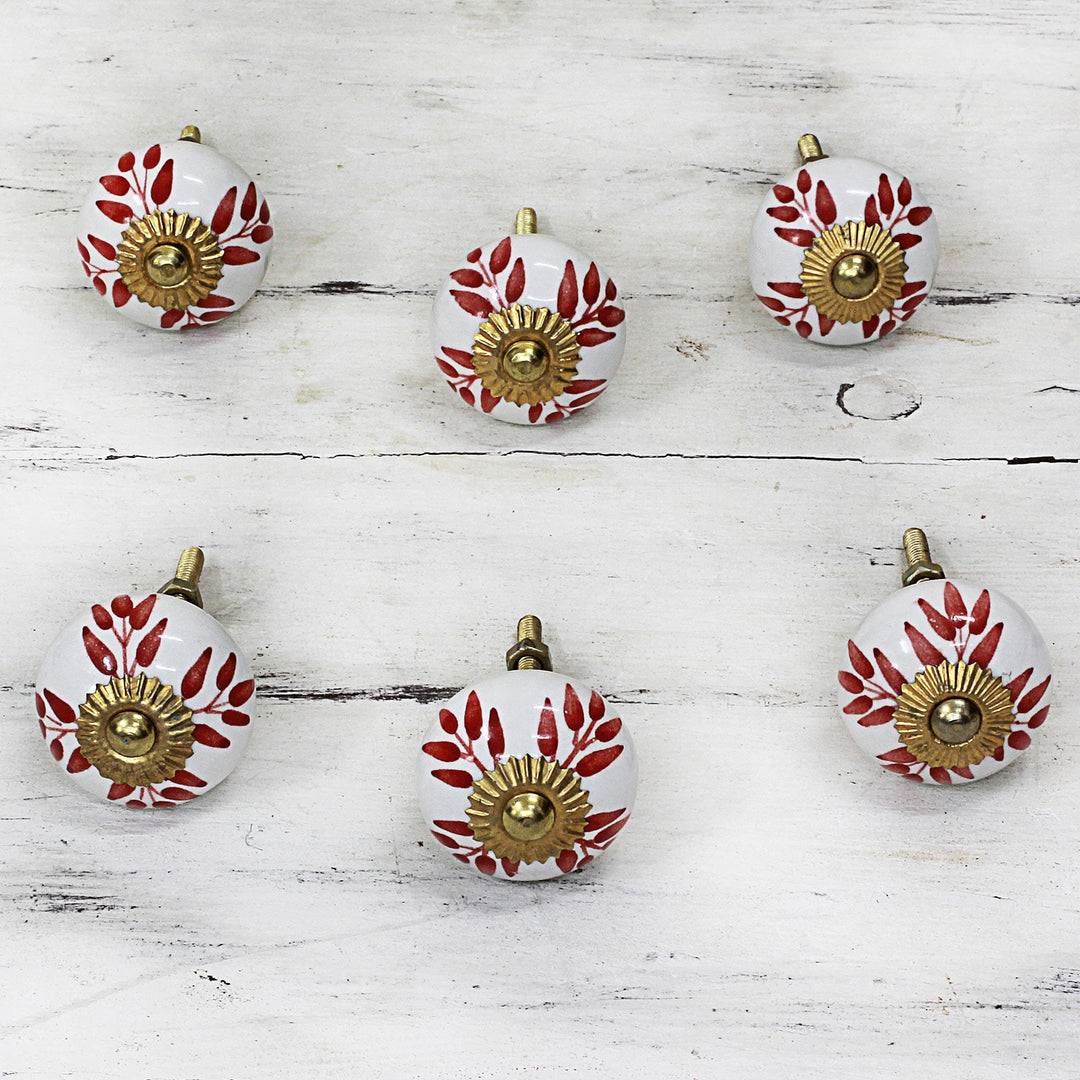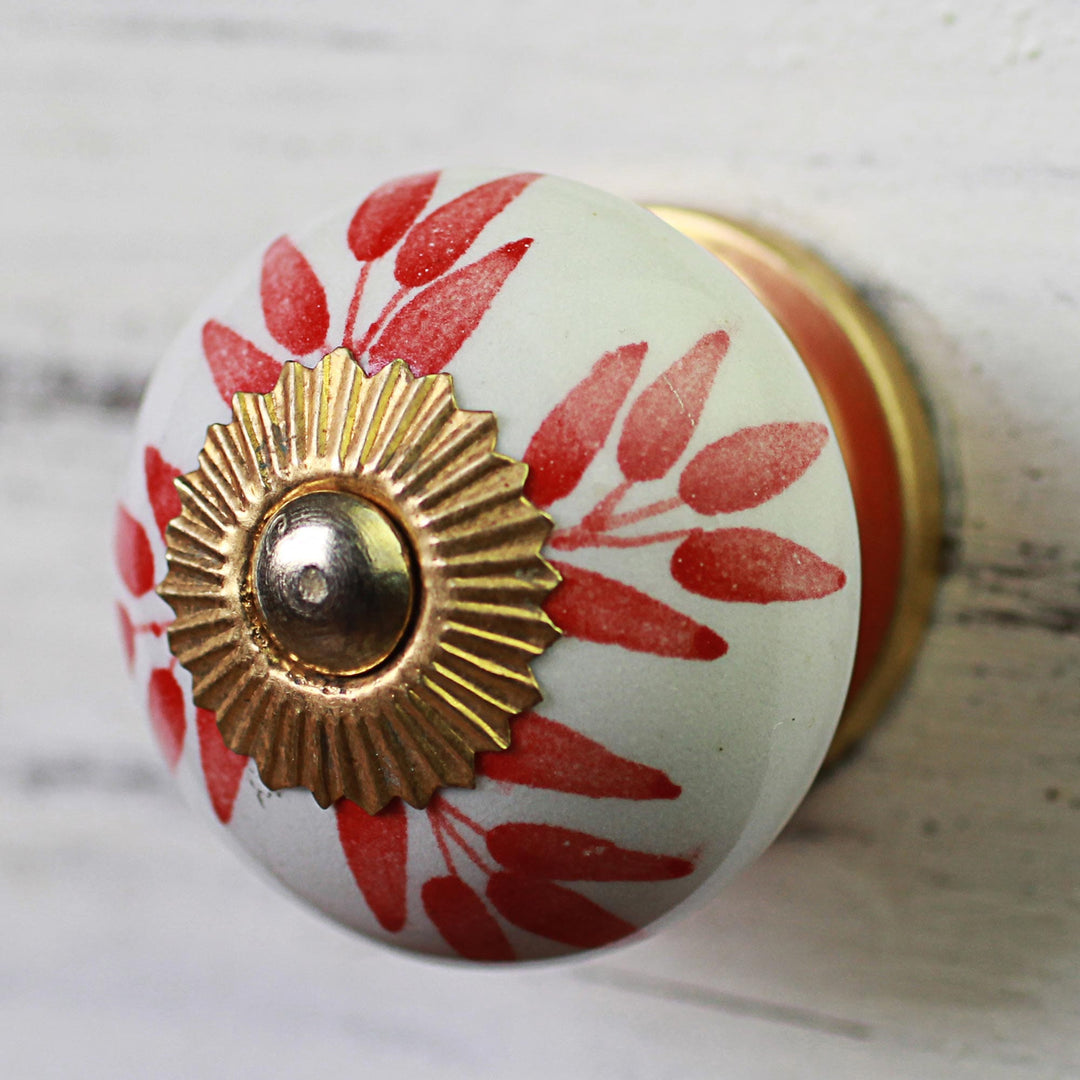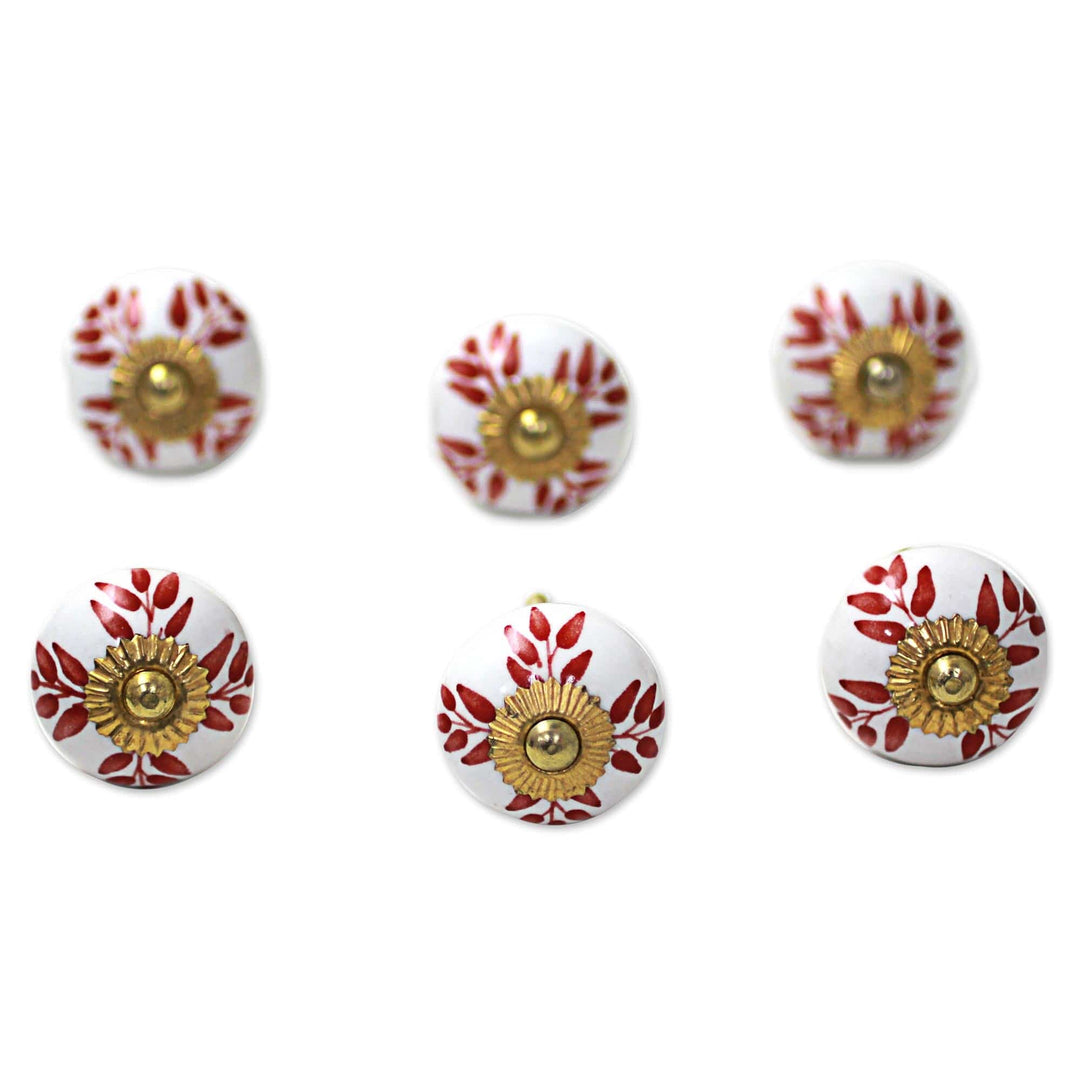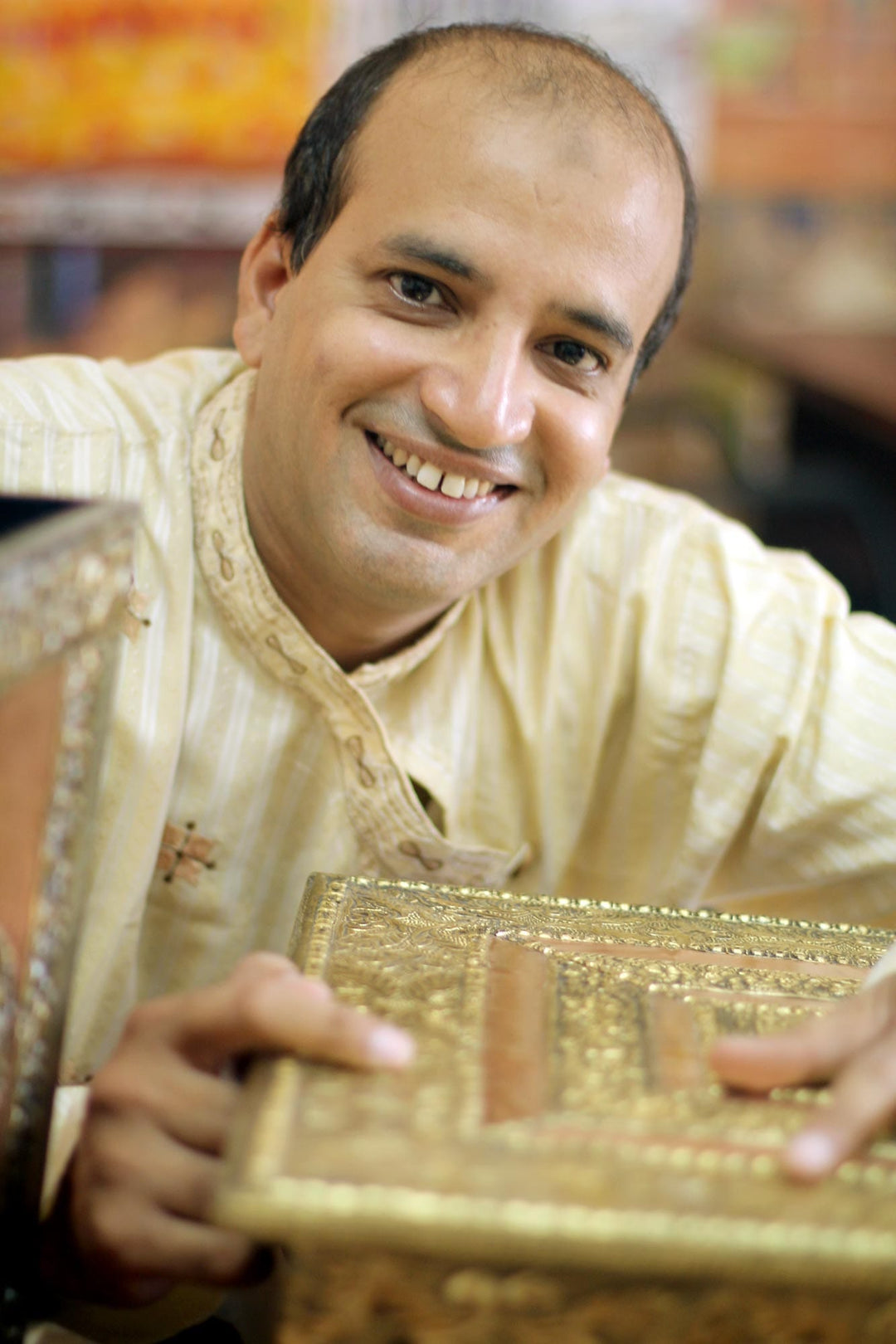 Ceramic Cabinet Knobs Floral White Red (Set of 6) - Leafy Red
$30.00
Guest price
$24.00
Member price
Available Premium Gift Wrap
You can optionally add Premium Gift Wrap into cart.
Learn more >
Overview
Description
Leafy red motifs stretch across a white body in each piece of this set of six cabinet knobs, handcrafted from ceramic to make a wonderful addition to any home. Khalid Ali follows in his father's footsteps, working hard to provide functional and decorative home hardware from India.
Ceramic, nickel plated brass, iron screws
0.33 lbs
Each: 3.1 inches H x 1.8 inches Diam.
Screw length: 1.5 inches L
THE STORY BEHIND THE PRODUCT
Artisan Organization: Khalid Ali
Country: India
Update (May, 2020)

"It gives me immense pride and happiness to look back 18 years ago when I joined NOVICA way back in 2004. The company was just a couple of years old. I owe a lot to NOVICA. It has helped me to grow professionally and live a comfortable life.

"Over the years I have expanded my work and workshop. Now I have become financially stronger and stable. I have a bigger team of workers who help me in my work. Most of them are my distant relatives or connected with my family in some way or the other whom I have taught this craft. The technique of doing this craft belongs to my forefathers and we have been very particular in preserving the art technique within our kin. But now some other people also work with me apart from my relatives and distant family members. I have trained them and they work for me from their homes. They are provided with the materials and other related items and they work accordingly.

"When I joined NOVICA 16 years back, I use to do patra work on mirrors and jewelry boxes, and then created upholstered stools and fusion tile with patra work. Fabric stools, ceramic knobs and wall hooks, brass key holders, brass door knockers and photo frames are some of the products that I started creating subsequently and added to my collection of products which were liked and appreciated by the NOVICA customers.

"Now I am planning to work on some new categories, like coaster sets with rayon silk cord, lacquer work and filigree work, brass novelties, antique brass locks, brass statues and brass wall hooks. I am looking forward to add some new categories to my collection of products.

"I got married in 2016 and was blessed with a daughter in 2017, which was the most memorable moment for me.

"I wish to thank every NOVICA customer for buying my products. I truly love the way NOVICA promotes its artisans. Customer feedback inspires me to always create something innovative and gives me a sense of satisfaction. I wish to create more and more products for NOVICA customers as per their choice and liking. I wish to have my own export house one day, and this still remains my ardent dream."

Original Artisan Story

"Hello, My name is Khalid Ali. As a child, I was very naughty and would always do things my way. Even in school, I was known as the mischievous boy and at home as 'Dennis the Menace.'

"But as I grew up, I understood the value of hard work. My father was a very hardworking person and he is the one who taught me the dignity of labor. It is because of him that I am here today. My father started a small workshop in 1959 where he crafted artistic furniture using brass foil embossing. He has been doing that for ages until I took over around 2006. Our designs are basically inspired by the ancient Mughal style. But today we incorporate modern motifs into the ancient technique and style.

"Though I've been in this field a long time, my ardent desire is to continue to grow. Right now I have about ten artisans assisting me, most of whom are relatives I have trained.

"I really appreciate NOVICA's way of promoting art. With this kind of exposure, artisans like me receive encouragement that otherwise would have been limited to only our own locality.""