Our GlobeIn Premium Wrap
Hand wrapped with love, each gift comes with its own regional pattern, giving your gifts an international flair.
Premium gift wrap – $5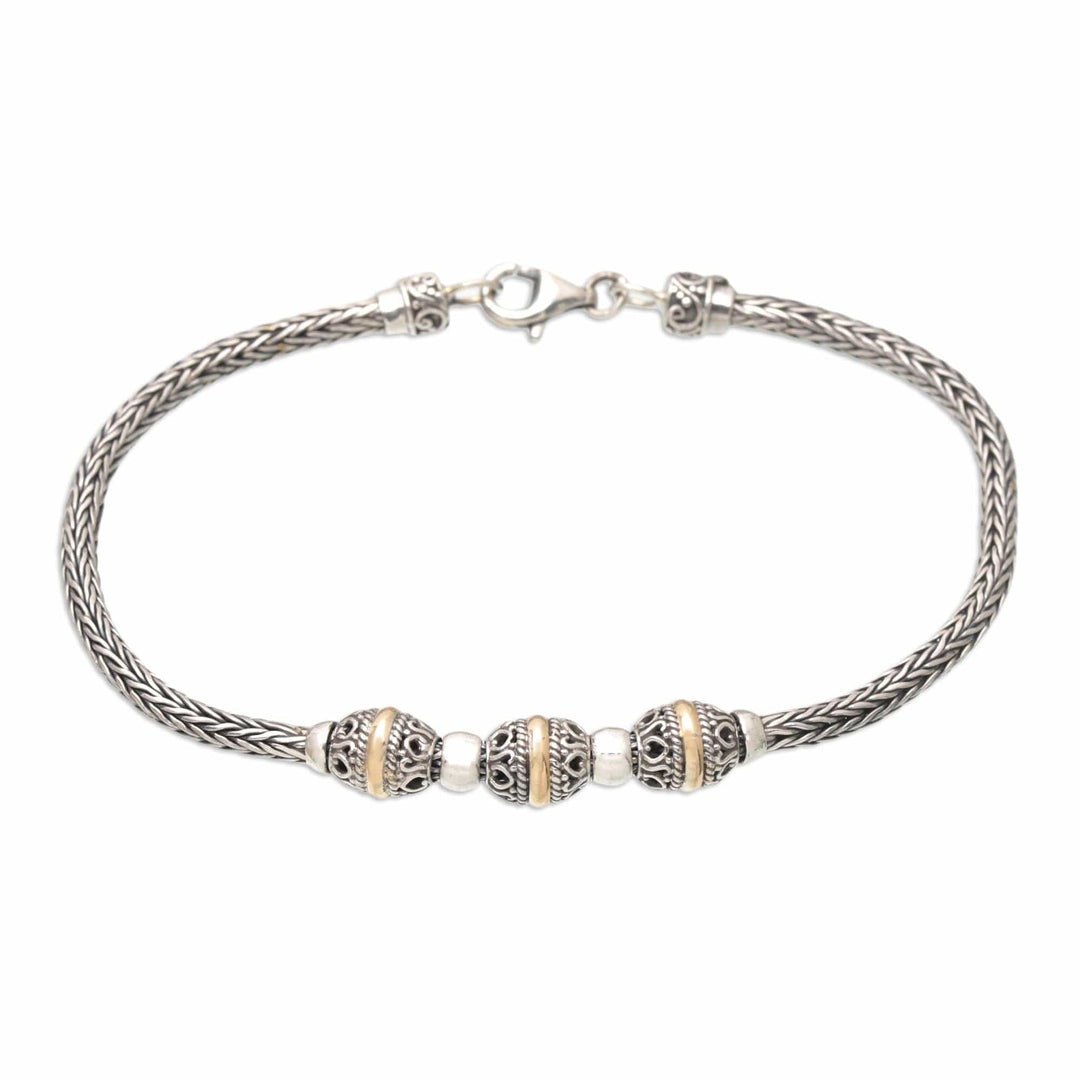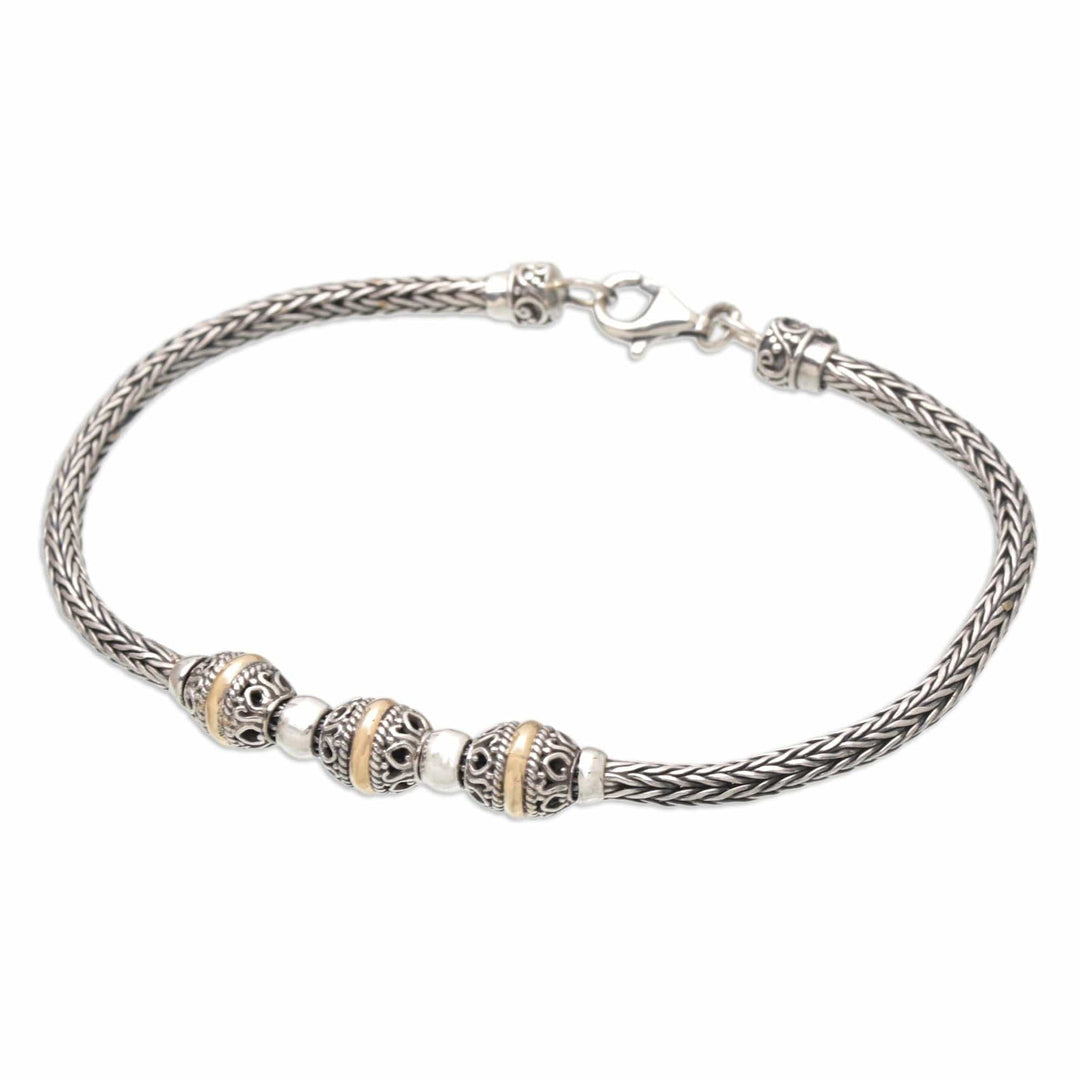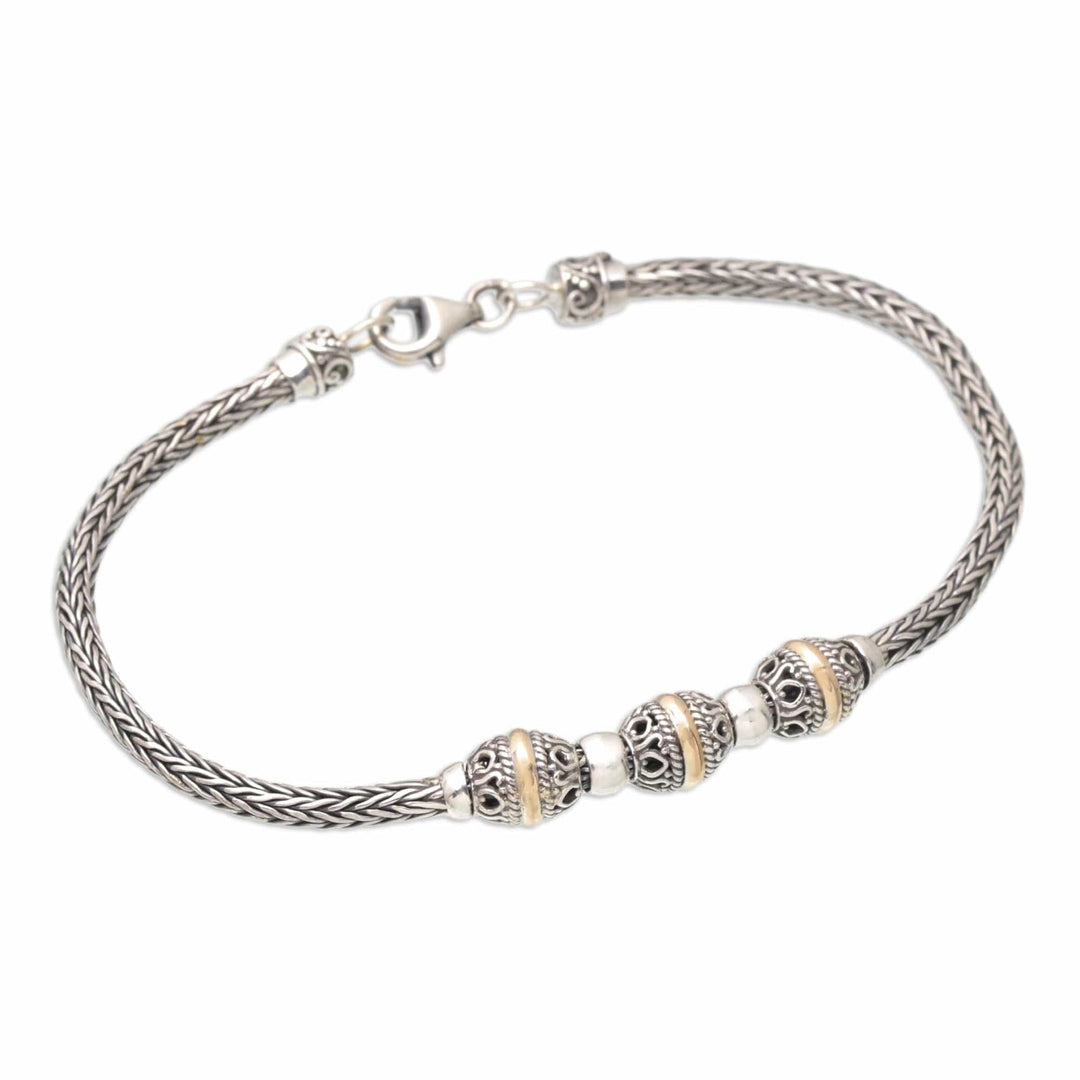 18k Gold-Accented Sterling Silver Pendant Bracelet - Cylindrical Charm
$84.00
Guest price
$67.20
Member price
Available Premium Gift Wrap
You can optionally add Premium Gift Wrap into cart.
Learn more >
Overview
Description
Three delightful round pendants adorn this simple, yet elegant 18k gold-accented sterling silver bracelet created in Bali by artisan Made Suyana. The cylindrical pendants feature gold accents in an original design reminiscent of Tibetan meditation rings.
925 sterling silver, 18k gold plate
0 oz
Bracelet: 7 inches L x 0.1 inches W
Pendant(s): 1.2 inches L x 0.2 inches W
THE STORY BEHIND THE PRODUCT
Artisan Organization: Made Suyana
Country: Bali and Java
"I was born in Celuk in 1966. Celuk has long been known as a village where silversmiths are located in Bali. Many tourists come and learn to make silver jewelry in our village. My parents continued the art that came from my grandfather, namely making ceremonial equipment from silver. Then my parents switched to making jewelry from silver to be sold to a shop in the Celuk area which marketed its products abroad.

"I am the second child of four siblings. My childhood was full of hardships. When I was 10 years old I learned to make silver from my father. My education started from elementary school to the high school level. I was only able to continue my studies for one year. I had to drop out of college to focus on continuing my father's silver craft business, because at that time my father was sick.

"The toughest times I went through were when I was 19 years old. I had to be the breadwinner of the family, since my father died. I had to work to pay for my younger siblings to finish their education at university. I was very proud to be able to help them, even though I myself did not have time to finish my studies. My sacrifice will not be in vain for the sake of my family. 'Don't waste precious time because we can't go back and repeat the time we've passed.' This sentence means a lot to me, as I am a person who values time to achieve success.

"I really enjoy activities such as mountain climbing and playing badminton in my spare time. I am married to a person from the same village as me. That really helps us to advance our business together. I create jewelry designs, and my wife helps with administration and sales. In our marriage, we were blessed with two sons who made us even more passionate about work, in order to provide protection to them so they can achieve success in the future.

"I already have a name as one of the silver craftsmen whose work has high talent. At one time a customer from Germany asked me to cooperate. They asked me to make them an exclusive design for three years. After that I continued my own business, because I wanted to grow more. I also had to bear the burden of responsibility as the head of the family to support and educate my younger siblings. I am interested in silver because I have an artistic soul. So I want to create jewelry that will always be needed.

"My best product is silver and gold combination jewelry. I create designs with inspiration from magazines, which I then develop to get different and more interesting designs. I am assisted by 30 workers; 20 men and 10 women. My wife manages the work of each of my workers, according to the expertise of each worker.

"My friends know me as a hardworking and helpful person. I am also considered skilled in creating quality designs. I knew of Novica from my brother-in-law, and I also heard from villagers who often talked about Novica as one of the websites that can help market our work. I look forward to working with you in order to expand my sales overseas." "