Our GlobeIn Premium Wrap
Hand wrapped with love, each gift comes with its own regional pattern, giving your gifts an international flair.
Premium gift wrap – $5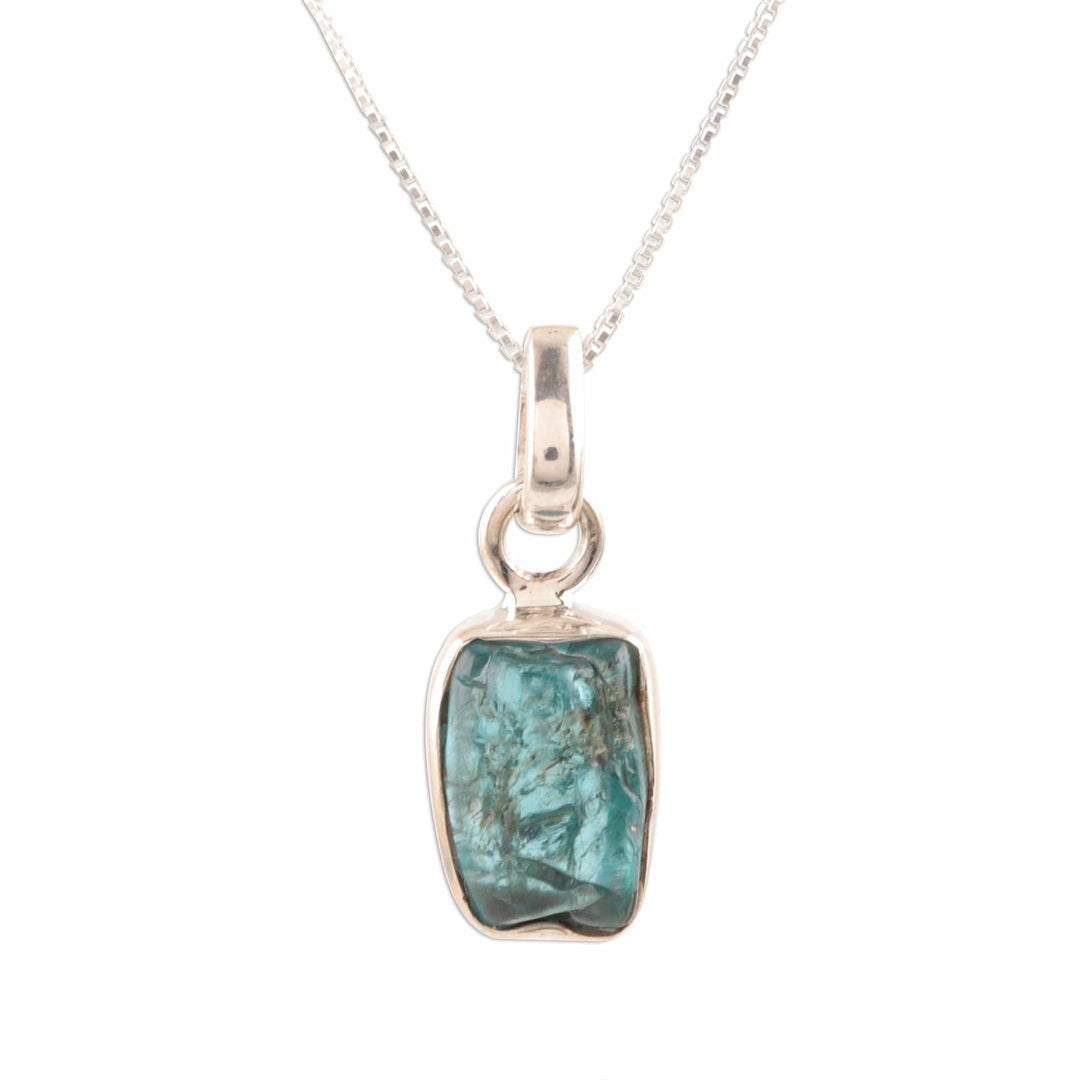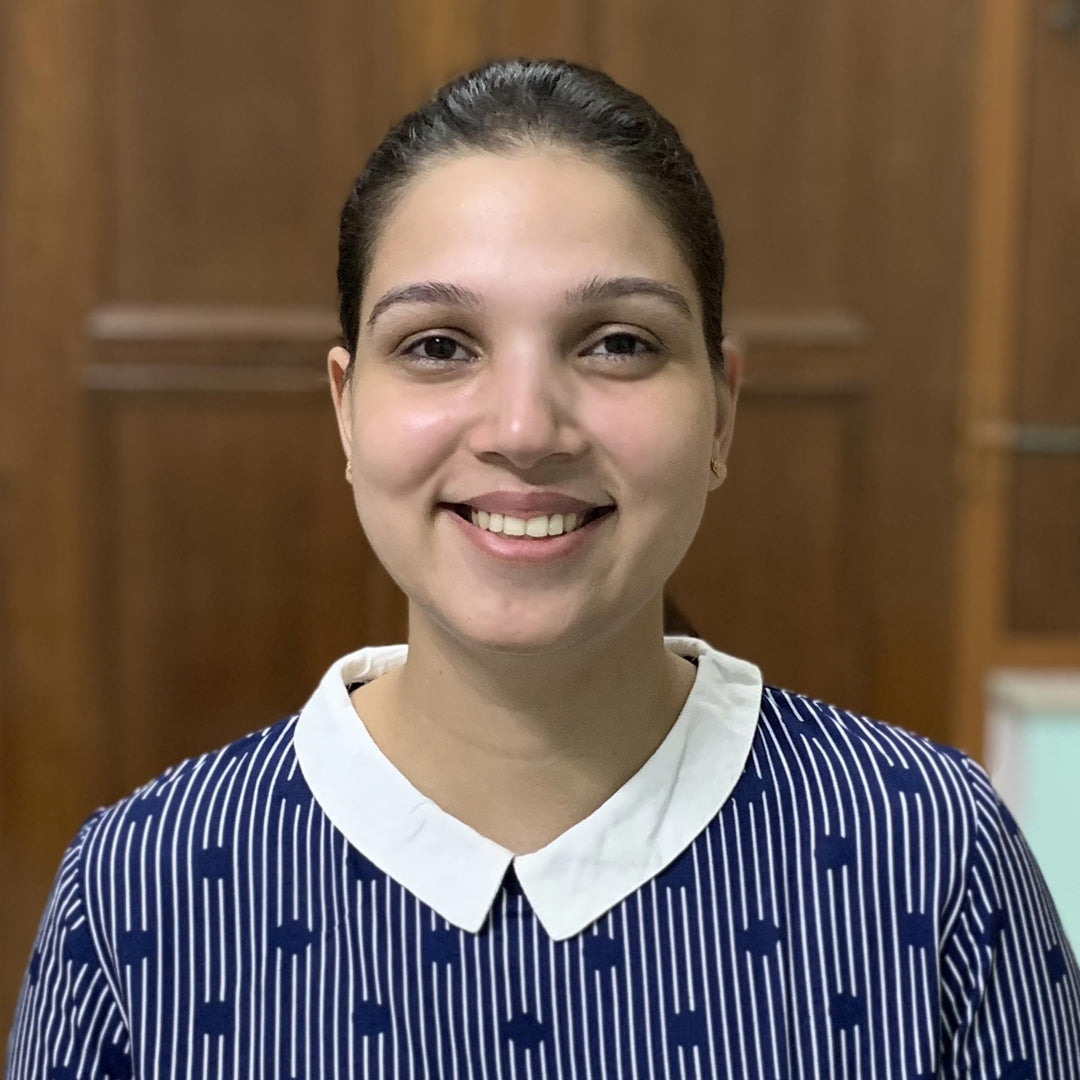 Apatite Nugget Pendant Necklace Crafted in - Appealing Sea
$32.00
Guest price
$25.60
Member price
Available Premium Gift Wrap
You can optionally add Premium Gift Wrap into cart.
Learn more >
Overview
Description
With the appeal of the sea, a freeform apatite nugget showcases blue colors. Harshita Sharma designs this Indian pendant necklace, which is handcrafted with high-polish sterling silver that encases the nugget.
925 sterling silver, apatite
0.06 oz
Necklace length: 18 inches L
Necklace width: 1 mm W
Pendant(s): 0.9 inches L x 0.4 inches W x 0.2 inches D
THE STORY BEHIND THE PRODUCT
Artisan Organization: Harshita Sharma
Country: India
"Hi friends, I am Harshita Sharma, born in July,1992. I come from the beautiful city of Jaipur in Rajasthan, which is also called the "pink city". I am a simple, down-to-earth and fun-loving person by nature.

"From a very young age, I was fascinated by the beauty and intricacies of various kinds of jewelry, and the sparkle and dazzle of gemstones amazed me. Jewelry crafting is our family tradition, and the passion for jewelry is so infectious that I began to get close to this art form. I started designing jewelry as a hobby. But the real scope in my life came after my marriage.

"My husband comes from a family of jewelers. I was highly inspired by him. For a long time I observed him making amazing jewelry with his own unique ideas, and this really fascinated me. I believe that designing jewelry is one of the most creative forms. One can design an endless amount of jewelry. When my husband came to know about my interest in designing jewelry, he encouraged me to join him. He has his own workshop with a few team workers. Each new creation by him inspires me to create more by myself.

"When I started, I knew nothing about this art except for designing. I began designing silver jewelry with my husband's advice, and also learned the crafting process by observing my husband and other team workers. My father-in-law has practiced this art form for many years, and my husband grew up seeing the beauty of jewelry. They taught me everything they knew. Now I could see myself slowly getting more and more involved with this creative work. I began by using my free time to learn and get knowledge about gemstones. I showed my creations to my family and friends, and they appreciated them.

"Now, I work beside my husband who looks after the crafting process while I design new pieces. A team of skilled people who work with us give shape to our designs. Being new to this industry, I would like to gain valuable experience to become more familiar with the field. The skills I could learn with the help of my husband may help me to become a professional.

"Our sterling silver jewelry focuses on colorful semi-precious stones. We create both traditional and modern designs. I love working with sterling silver and gemstones. We collect them from the market as raw silver and uncut gems. We use them according to the designs and give them the desired texture. We use traditional methods of crafting silver jewelry like melting, wirework, beading, studded gemstones, etc.

"My favorite thing about this art is combining stunning and vibrant gemstones with captivating designs. We use gemstones that are perfect for every day, attractive and lightweight and with different combinations of styles, from the ethnic to the contemporary. The most challenging part in this field is to analyze the trends, market and tastes of people. Challenges are opportunities to grow. And that growth takes place out of potentiality; your potentialities which are infinite and highly active in every moment of life.

"I would describe my style as simple and original, inspired by life and nature. There are so many things that inspire me, like the beauty of nature and architectural beauty, but my husband is my greatest inspiration. He has been a great motivation. He has been with me in every step of my life and I am really grateful to him.

"I would definitely love to teach the art of designing jewelry to whoever is interested. My goal is to create my own brand one day. I hope to sell exquisite jewelry with delicate designs and gemstones. I am thankful to Novica for giving me an opportunity to showcase my unique designs to the whole world.""