Our GlobeIn Premium Wrap
Hand wrapped with love, each gift comes with its own regional pattern, giving your gifts an international flair.
Premium gift wrap – $5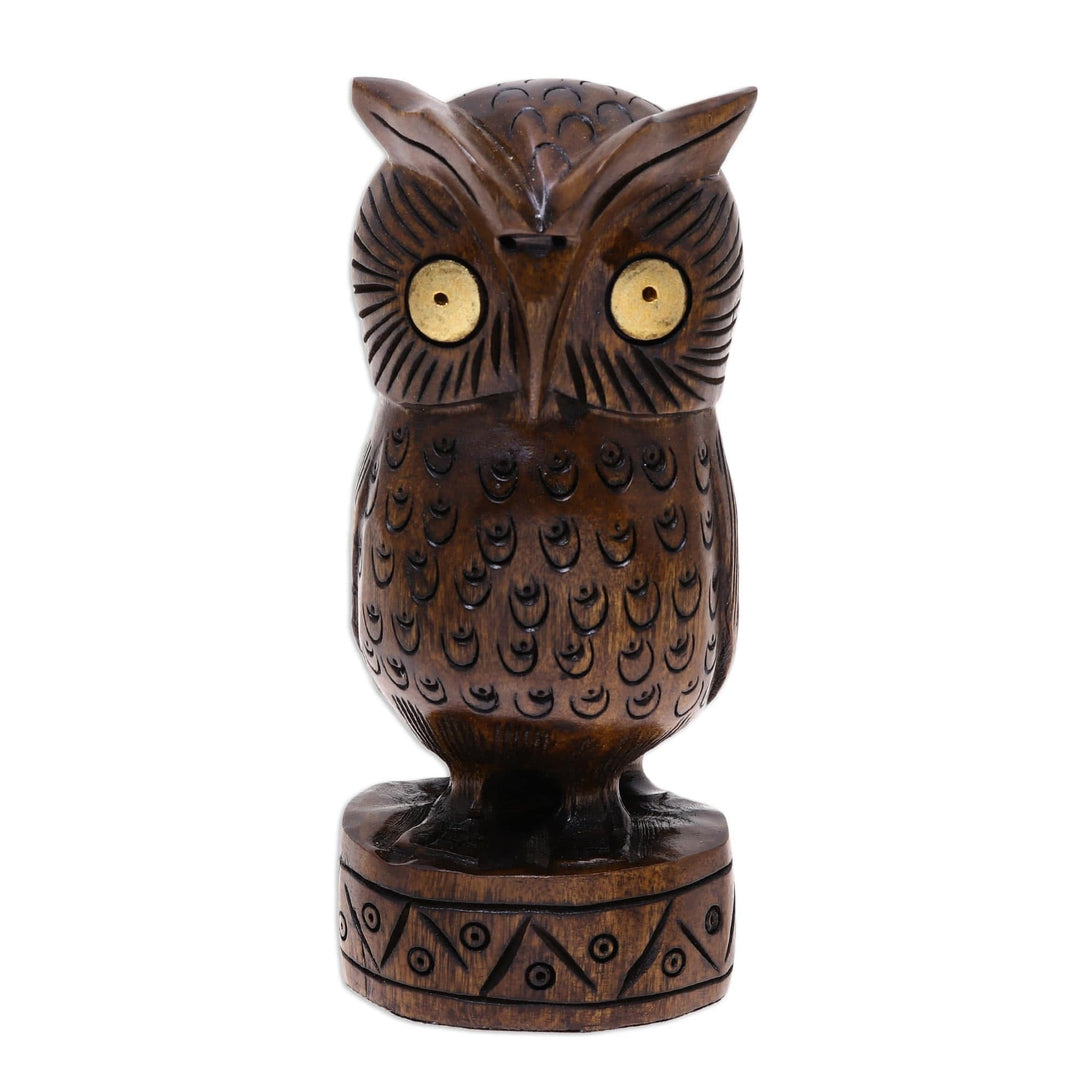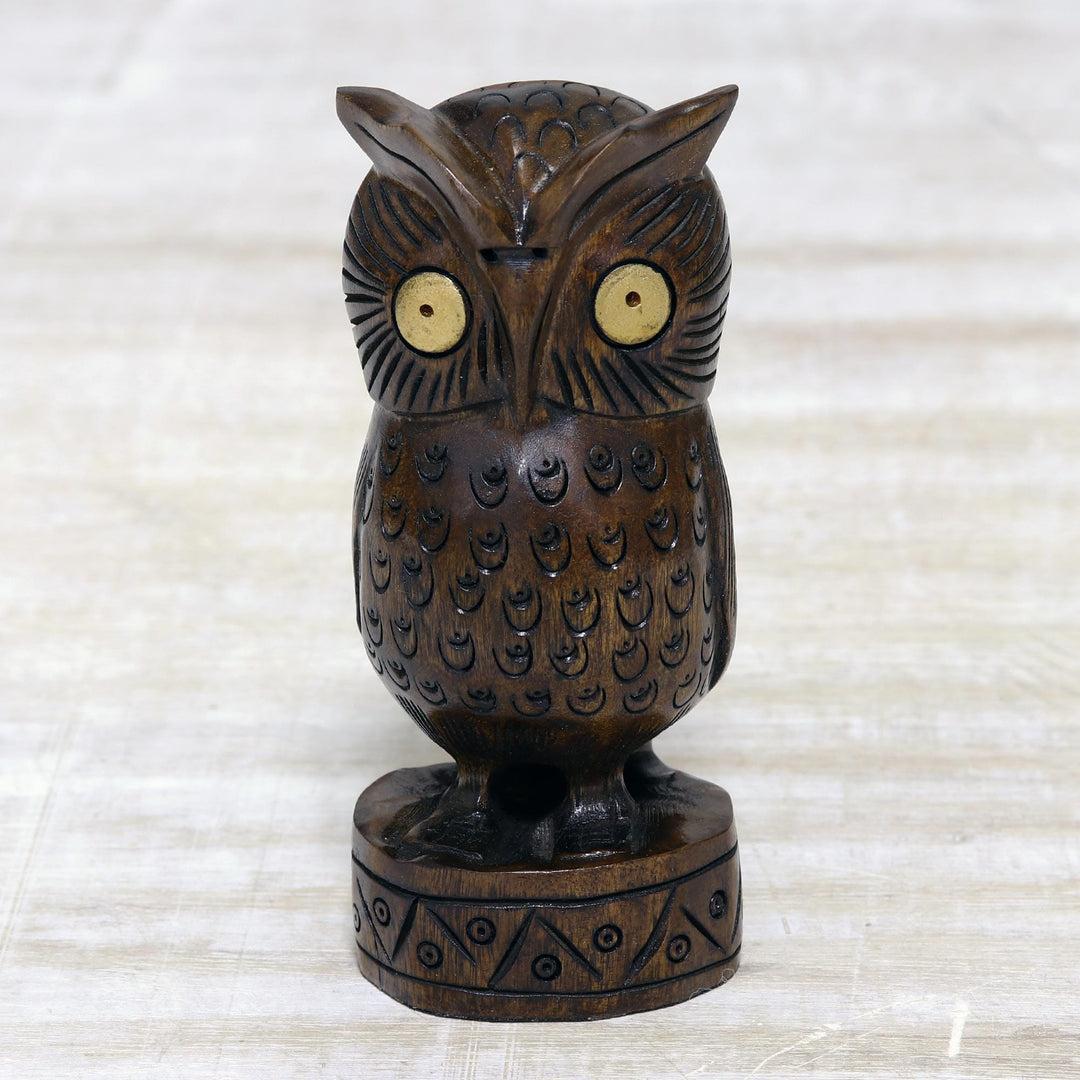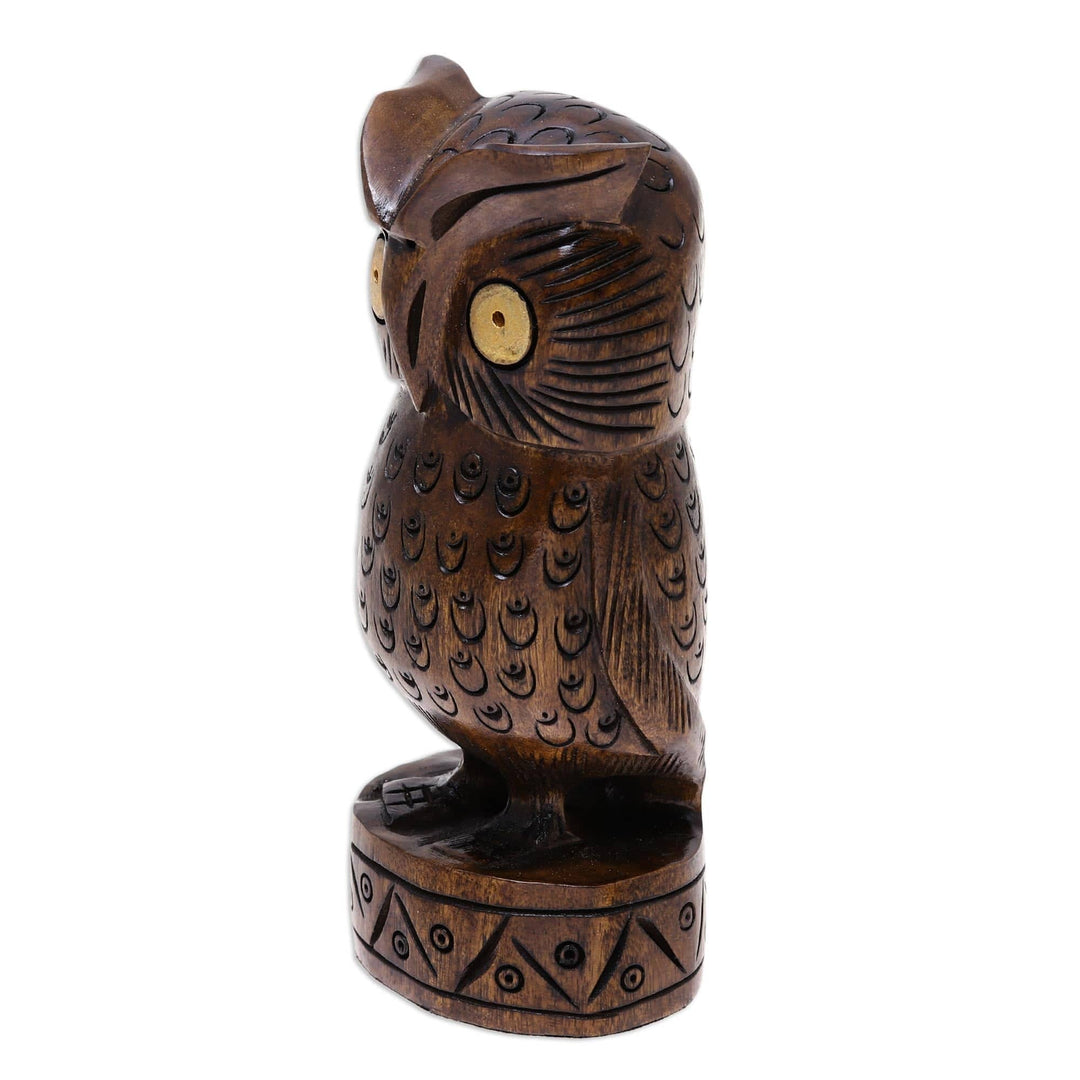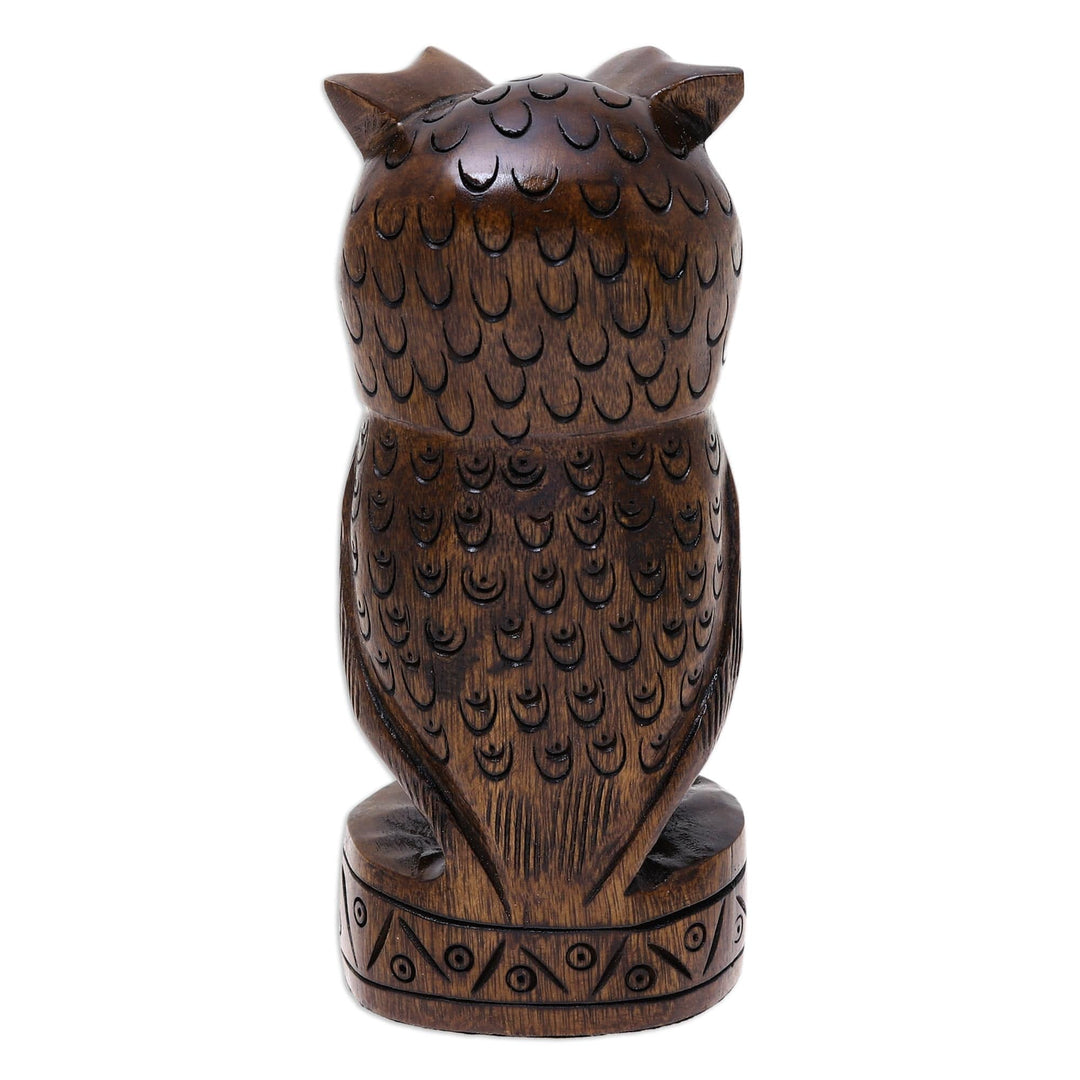 Antiqued Wood Bird Statuette Carved by Hand in - Vigilant Owl
$43.00
Guest price
$34.40
Member price
Available Premium Gift Wrap
You can optionally add Premium Gift Wrap into cart.
Learn more >
Overview
Description
Relentless guardian of the night and its secrets, an owl stares into the distance with big round eyes. This kadam wood statuette from Dayal J. Daryanani is carved by hand with admirable expertise and treated with an aged finish.
Kadam wood
0.44 lbs
6.5 inches H x 2.8 inches W x 2.6 inches D
THE STORY BEHIND THE PRODUCT
Artisan Organization: Dayal J. Daryanani
Country: India
"Hello, I'm Dayal Daryanani born in Hyderabad, Sindh now in Pakistan and I remember, before the partition of India and Pakistan, that my father would travel a lot to Jaipur and other cities in Rajasthan for business purposes. I would sometimes accompany him.

"After the partition we settled in Jaipur and my father had to start from scratch. Both my father and I had a keen interest in handicrafts and this is how in 1955 we started a workshop where items are carved of wood or bone, as well as crafted of metal or lacquer ware, amongst others.

"It is only by sheer self-belief and with the co-operation of my father that we were able to build on this fascinating journey. I am very proud of myself.

"I must admit, it wasn't an easy ride for me. I had to initially learn a lot about the art from the master craftsmen who were working with us, but slowly I learned and today I guide my artisans by giving them ideas and designs to create.

"For me, each and every product that we craft still holds a special place in my heart. The magic that unfolds with the hands as you create a piece is what attracts me the most. Being in the handicraft world for more than five decades and to be able to persevere needs a lot of hard work. And with such a competitive market, it sure needs lots of dedication. The high tech era has surely taken the market by storm. Now you can view, compare and shop with just a click, which was unfathomable say a couple of decades ago. All these developments push us to work even harder.

"We have provided work for 150 artisans who work full time with us a team. The lives and families of these artisans depend on us, and this makes me work even harder. We all work together hand in hand. These artisans continue to inspire me; their dedication and hard work keeps me going.

"This family venture now includes my older son Gul, who takes care of production and sales, and my younger son Naresh takes care of dispatches and staff. I am so happy to see my sons working full-heartedly to keep this legacy going – a legacy that my father and I started! I hope and pray that this legacy goes on for many more generations to come.""