Our GlobeIn Premium Wrap
Hand wrapped with love, each gift comes with its own regional pattern, giving your gifts an international flair.
Premium gift wrap – $5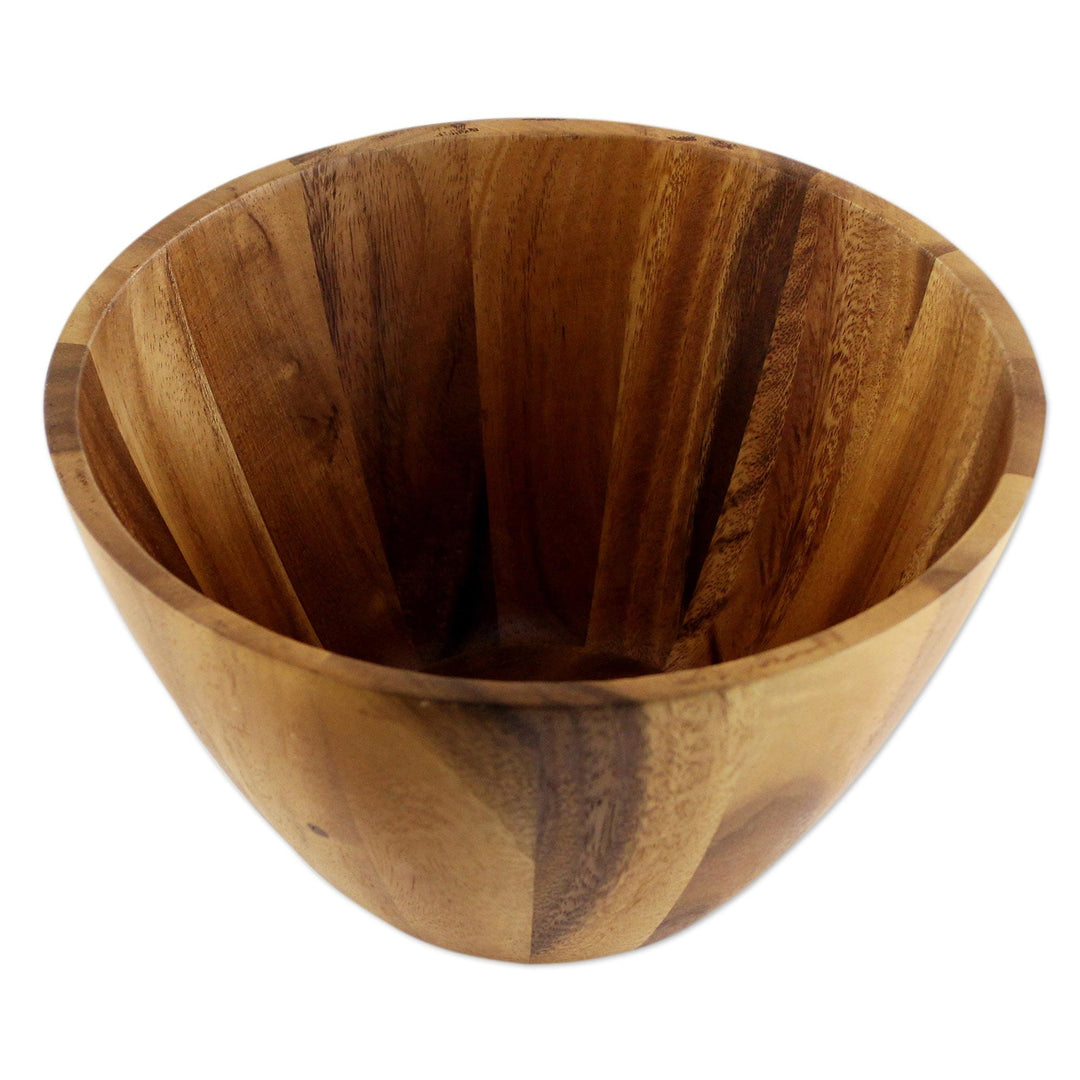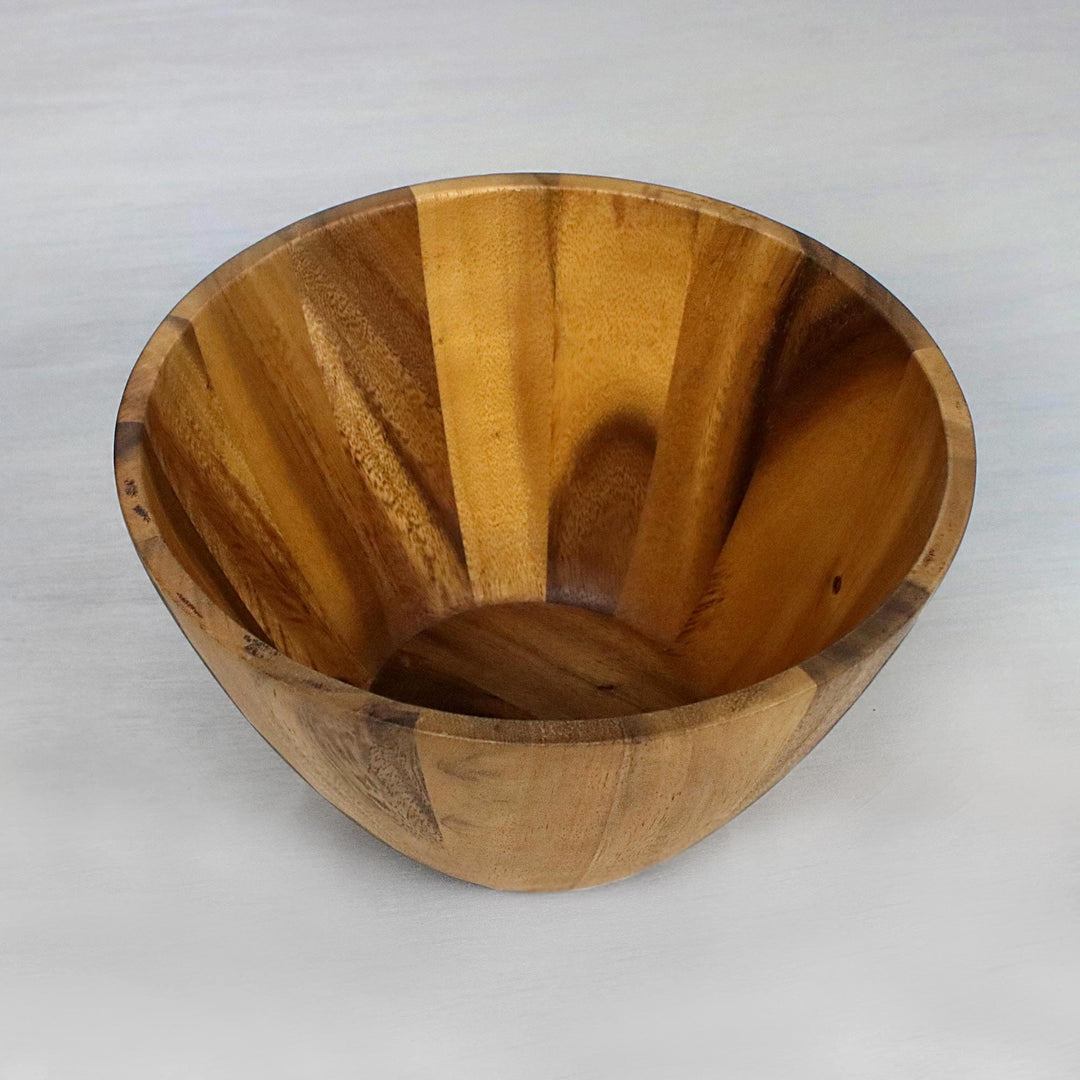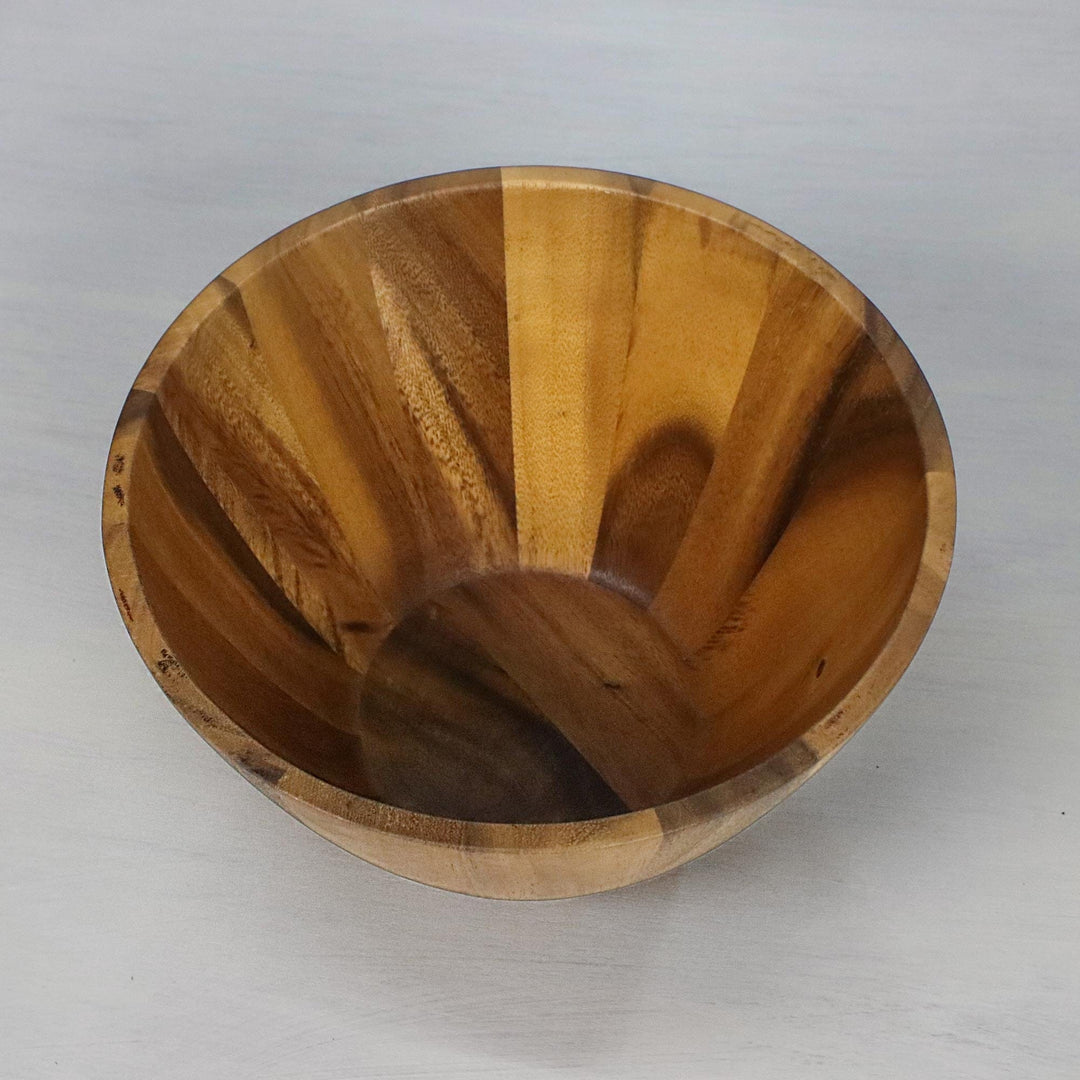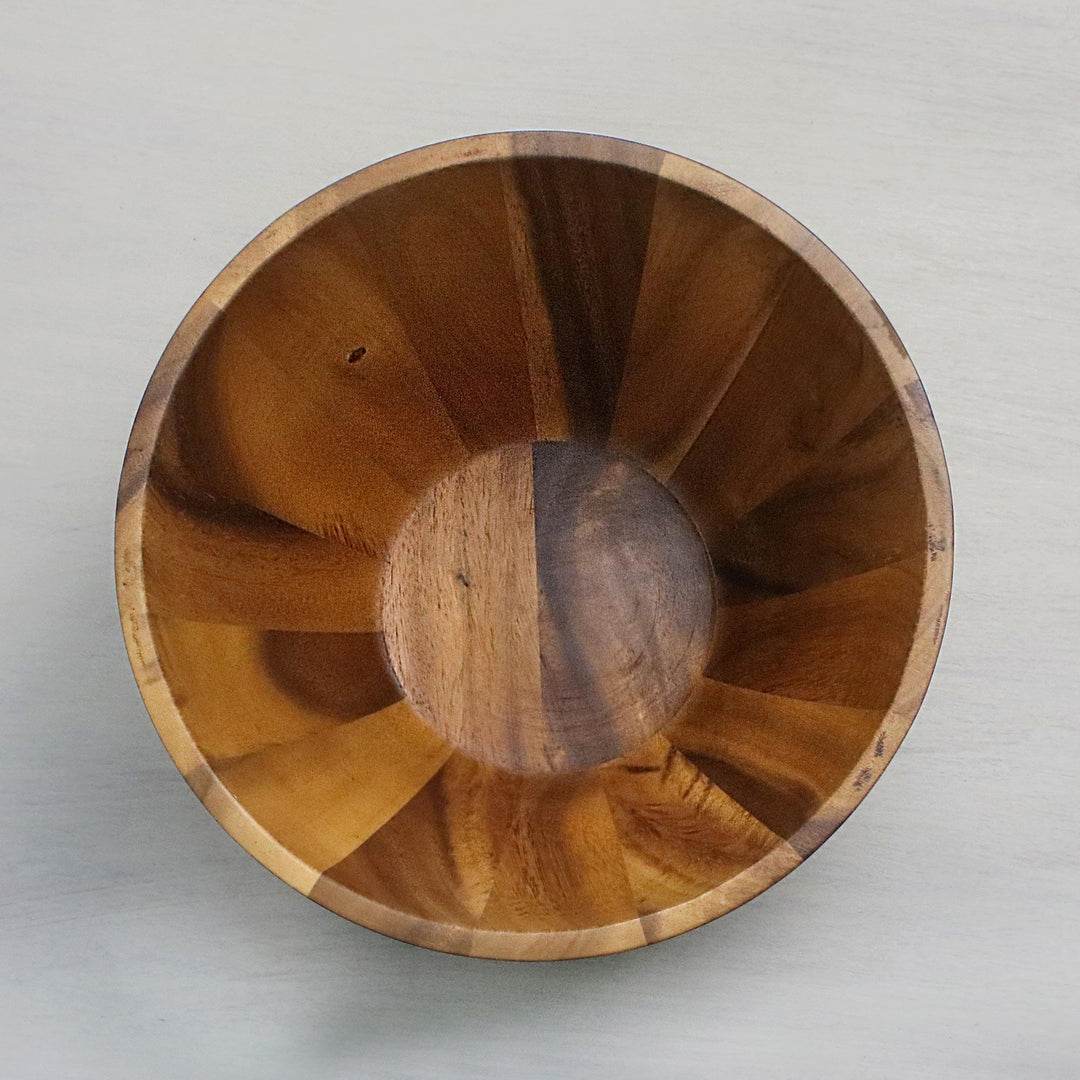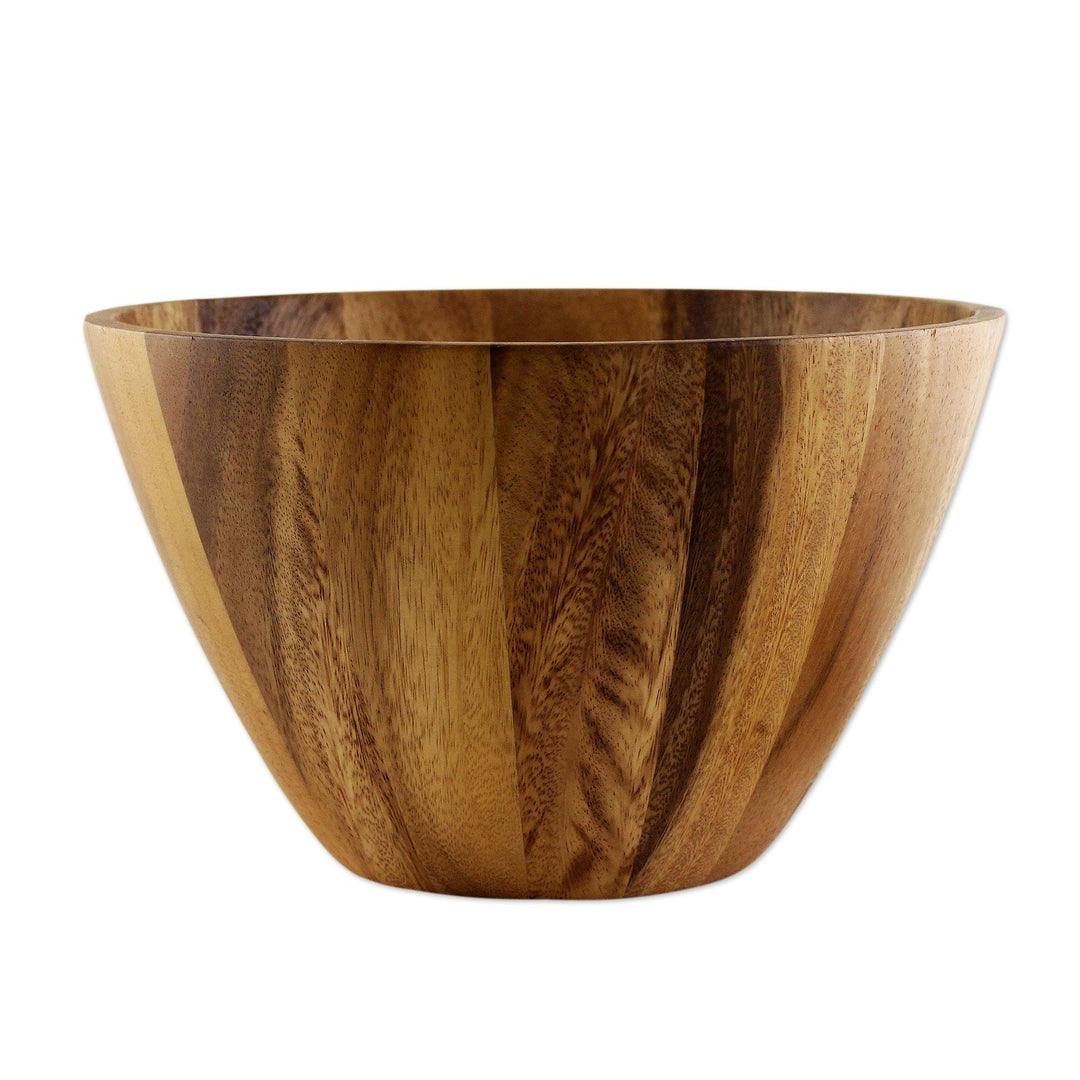 3 Quart Conical Wood Serving Bowl - Conical Nature
$114.00
Guest price
$91.20
Member price
Overview
Description
Thailand's Noppadol Laesanklang creates a fabulous effect with the design of this conical bowl. Certain to delight the eco-conscious, the bowl is crafted by hand of naturally seasoned rain tree wood expertly showcasing the wood's natural grain.
Raintree wood
0.55 kg
Bowl: 15.8 cm H x 26 cm Diam.
2850 ml
THE STORY BEHIND THE PRODUCT
Artisan Organization: Noppadol Laesanklang
Country: Central America
"I am Noppadon Laesanklang and I was born in Lampang in 1978. After graduating with a degree in business administration, I worked for a light bulb manufacturer for eight years in Bangkok.

"After I got married, I decided to return to Lampang to take care of my family and to carry on my family's business, which my parents founded more than 20 years earlier.

"At first, we sold processed wood to build houses or furniture. Later, we created furniture frames according to our customers' orders. They then added upholstery materials like fabric or leather to complete their furniture. There were always wood chips left over at our production that I didn't want to throw away. I came up with an idea to assemble the small pieces together and turn them to kitchen items like small plates or bowls.

"During the 1997 economic downturn in Thailand, we received significantly fewer orders. Even after trying to lower our production, we still had very little money and a lot of debt.

"We began selling our items directly to shoppers and this allowed us to meet with real users, so I got their feedback to improve our designs.

"Our plates and kitchen utensils are made from wood and are very popular. Each piece of wood has its own distinct grain, which makes it unique and beautiful. Besides the charm and utility of my kitchenware, I was also concerned about food safety, so I use wood that dries naturally without chemicals and use every scrap.

"For my plates, I use raintree wood and rubber tree wood. I choose wood from raintrees that are more than eight years old. They grow very fast and there are many around us because the villagers plant them around their farms to use the leaves as fertilizer. We normally use the older rubber trees that no longer produce rubber. Gardeners always cut them down and plant new ones. Rubber tree wood has a lighter color and is very durable.

"Today, 30 people who live in my community assist me and we are like a big family. I'm proud to carry on my family's work and create jobs for local people. I am very happy when customers show me photos of them using tableware and furniture we've created. This encourages me to create more high quality designs.""