Our GlobeIn Premium Wrap
Hand wrapped with love, each gift comes with its own regional pattern, giving your gifts an international flair.
Premium gift wrap – $5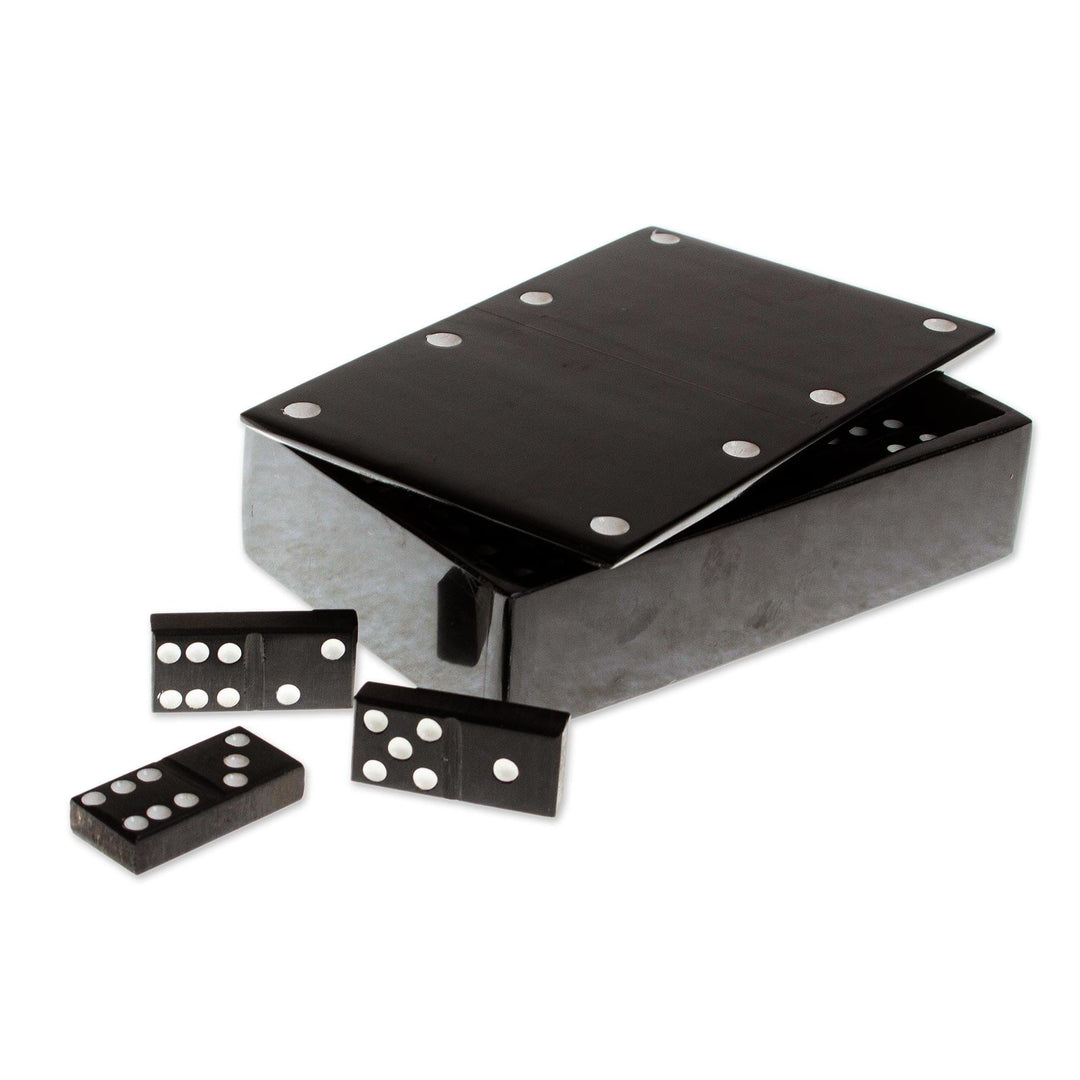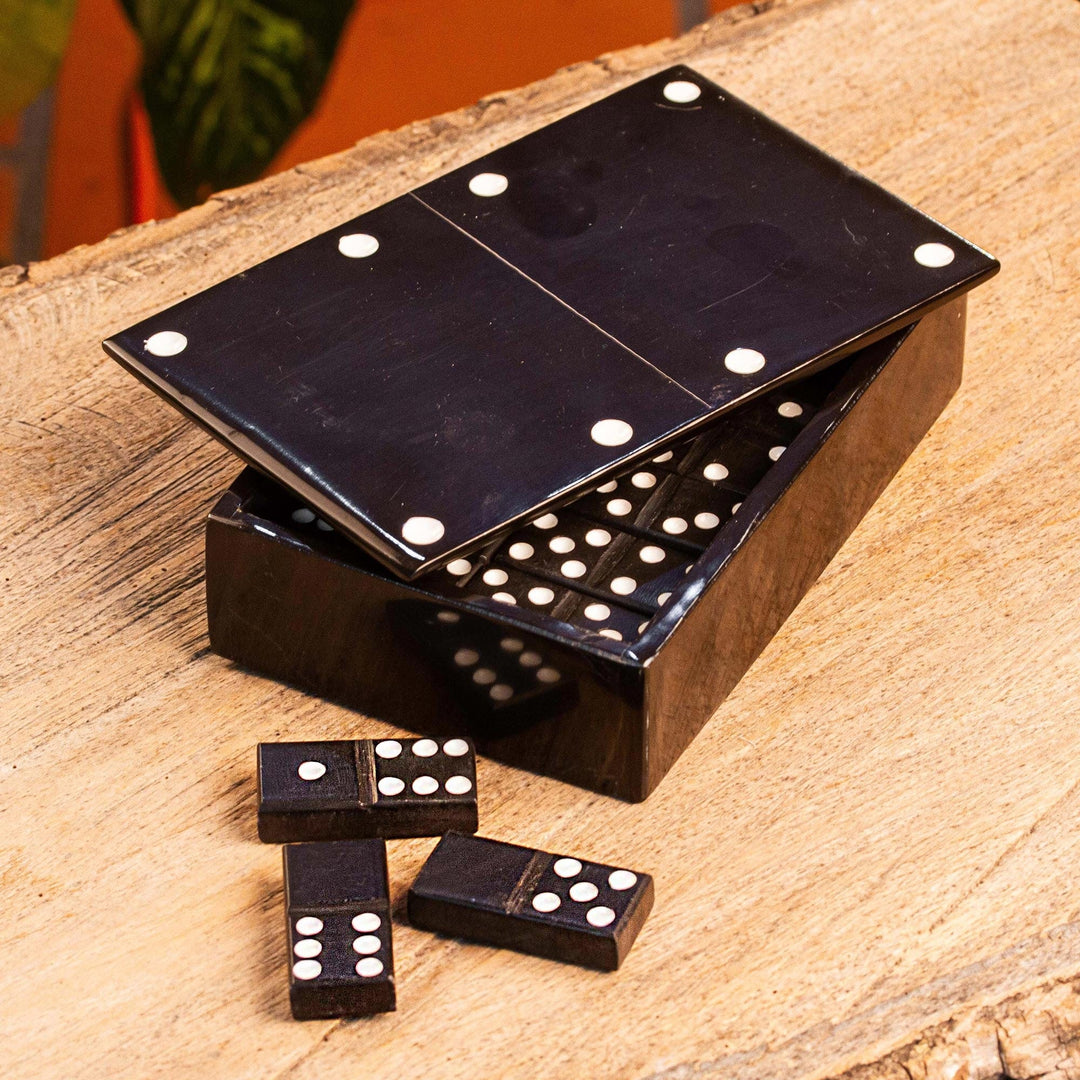 28-Piece Marble Domino Game with Storage Box - Family Night
$63.00
Guest price
$50.40
Member price
Overview
Description
Spend enough time with any Mexican family and/or friends, and sooner or later you will find yourself playing dominoes. This set by the Sierra Family of Jalisco state, Mexico shows just how seriously Mexicans value the game. All 28 domino pieces, plus the storage box with detachable top, are carved from black marble.
Marble
3.57 lbs
Box: 1.6 inches H x 6.8 inches W x 4.3 inches D
Pieces: 1.6 inches H x 0.8 inches W x 0.4 inches D
THE STORY BEHIND THE PRODUCT
Artisan Organization: Sierra Family
Country: Mexico
Latest Update

"We have worked with you since 2000 and it's been marvelous. Over those years, we have seen an increase in our sales and in our skills. One of the greatest ways you've supported us is through suggestions to create new designs.

"At the beginning of this project, we only had a few designs, which was reflected in our low sales. With your guidance, we were able to create useful articles such as board games, decorative accents, ornaments, and daily-use items.

"This inspired creativity in each member of the team. We ran into great challenges, such as the sale of the mines where we get our materials. This gave us the opportunity to find more sources and continue to promote the economy of our land.

"As a family that works together, we've had situations that have challenged us, such as the loss of my father this past year. It was tough, but we became stronger and made ourselves value life and its enjoyments even more. In this way, we increased our production and we started to create more continuity in our designs.

"Working with you has been a blessing and, as a family, we are very happy with you. You've shown us a new way of marketing that lets us grow in each aspect of our work, thus adding to our vision as artisans.

Our goal is to learn and expand, sharing the beauty of the natural stones of our country while maintaining quality in each one of our designs and sharing a part of ourselves as a family.

Original Artisan Story

Odette Sierra is from the beautiful Mexican state of Puebla. Her father Edgar Sierra first opened their workshop 30 years ago. Their town is renowned throughout Mexico for its carvings in onyx and marble. Submerged in this artistic heritage, the Sierras began crafting parquet tables in onyx and marble. During the history of their workshop they have come to perfect the fabrication of innumerable items, including chess sets, game sets, vases, sculptures, bath accessories and jewelry boxes.

The principal materials of the Sierra Family, onyx and marble, are mined in the Mexican states of Puebla and Oaxaca. A diamond disk is used to sculpt the stone, accompanied by large quantities of water. Once the desired shape is achieved, the artisans finish the surface with abrasive emery and a polisher.

The art of sculpting marble and onyx demands patience and virtue, both of which have been cultivated over time in the Sierra Family workshop."