Our GlobeIn Premium Wrap
Hand wrapped with love, each gift comes with its own regional pattern, giving your gifts an international flair.
Premium gift wrap – $5
2 Handmade Paper Journals from India with Marching Elephants - Royal Stride
$22.00
Guest price
$17.60
Member price
Available Premium Gift Wrap
You can optionally add Premium Gift Wrap into cart.
Learn more >
Overview
Description
Indian artisan Asha Prabha gives new life to an ancient aesthetic in this luxurious set of two handmade paper journals. On each beige cover is an image of a marching elephant, along with screen-print motifs hearkening back to the stamp paper of the Mughal Court. Inside is 48 pages of clean, off-white writing paper, and each journal is bound by a multicolored cotton cord that beautifully accentuates the rich hues of the cover.
Handmade paper
0.77 oz
Number of pages (each): 48 pages
Each: 3 inches H x 2.2 inches W x 0.6 inches D
THE STORY BEHIND THE PRODUCT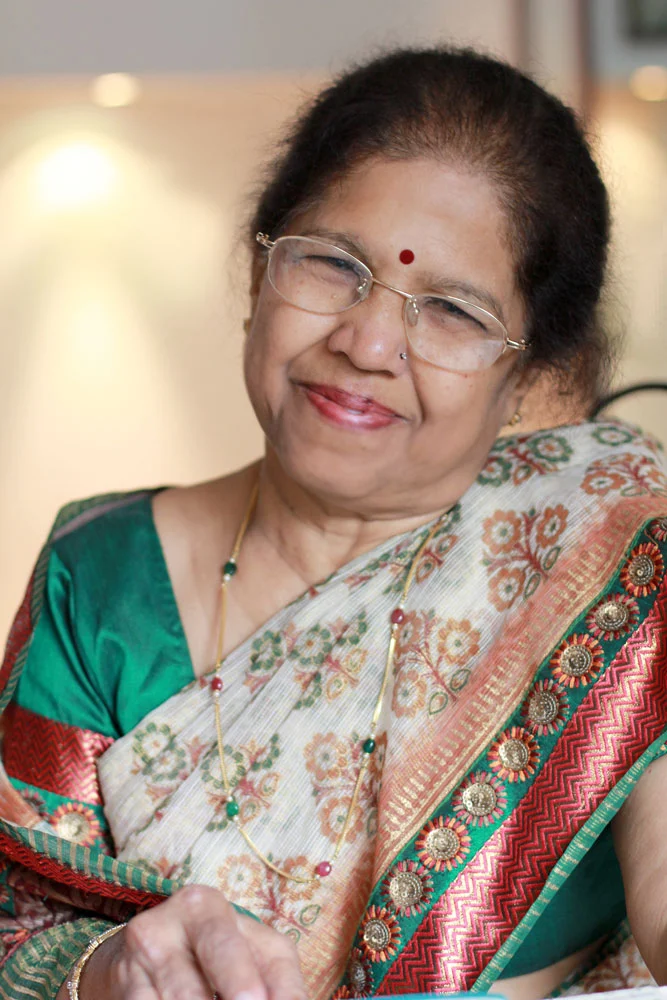 Artisan Organization: Asha Prabha
Country: India
"I was born in 1948 to a conservative family in Delhi. It was necessary for a girl to know cooking, stitching and embroidery apart from all the other household chores. Necessity became passion, and I started teaching sewing and embroidery to younger generations, including my two daughters.

"When my husband shifted our residence to a village far from the city, I found myself teaching stitching and embroidery to new admirers — my neighbors. I started teaching them free of cost.

"I began with dresses and slowly moved to home décor and utilitarian designs like cushion covers, floor mats, handbags, belts, and more. As the number of students grew, so did the demand for our work. Our first customers were our many relatives and friends, then gradually we began offering our designs to shops.

"Little by little, I found I was no longer only a homemaker but also a working woman with seven to nine ladies assisting me. My main concentration has always been on quality.

"I am very much excited to work with you, as I think your concept is unique and I'm excited to be able to sell our designs directly to people overseas.""