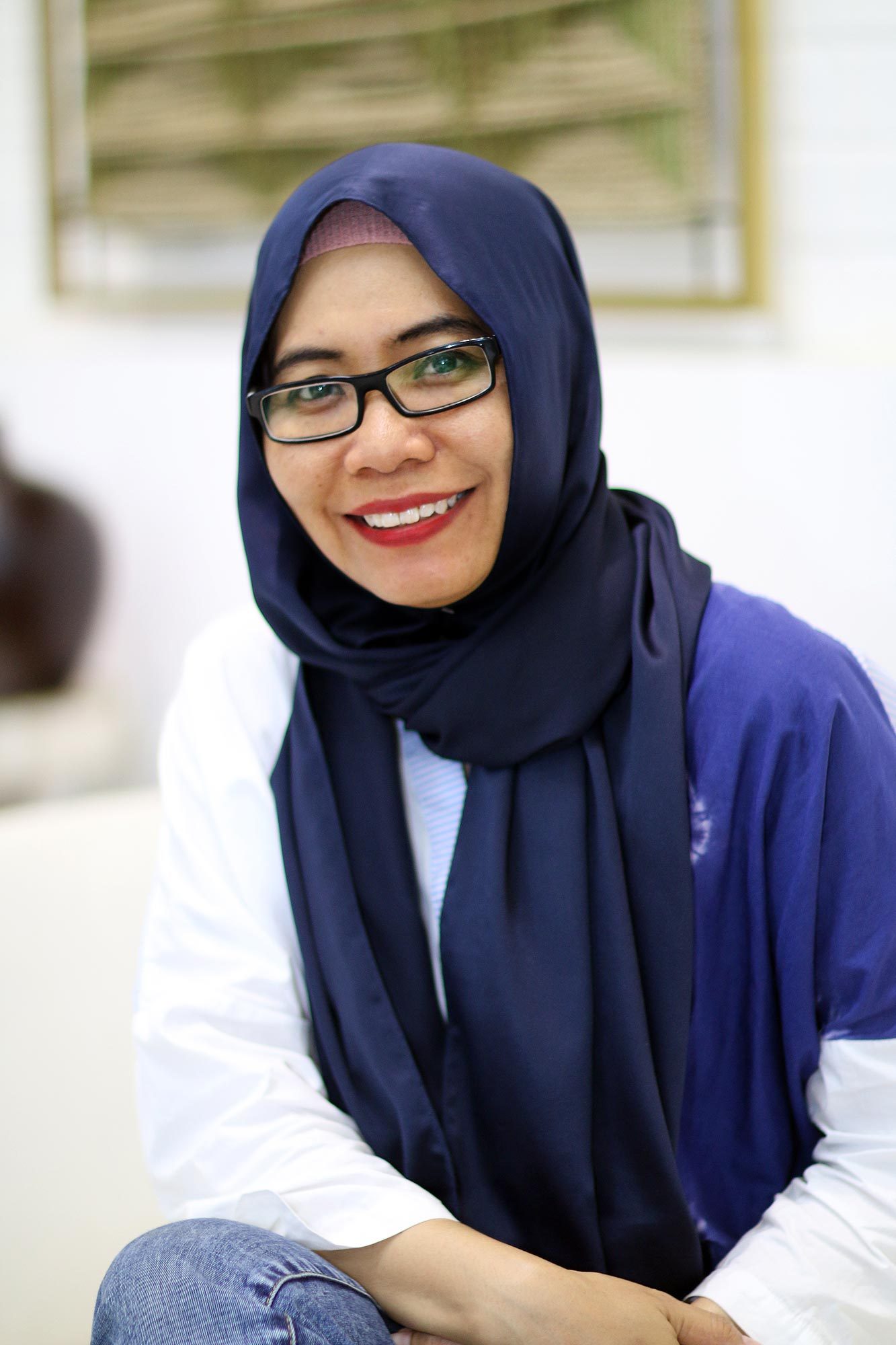 Artisan Organization: Riris Mahanani
Country: Bali and Java
"I'm Riris Mahanani. I was born in 1976 in Central Java near the foot of Sindoro Mountain. The scenery there is beautiful with green fields of rice, mountain views and natural rivers.

"My parents were teachers, and I'm the eldest of four children. With the limited income from teaching, they managed to pay our school fees for all of us, although it was difficult for them at that time.

"People say I'm a diligent, painstaking and dedicated hardworking woman. I like traveling and cycling when I have free time. I'm married and have no children yet.

"After graduating from the university, I worked for a handicrafts company where I had great experiences. I was able to directly observe the process of making various kinds of crafts.

"Today, I have my own workshop. I work with designers and we are assisted by 15 artisans. They are mothers in the village and they are able to work from home. Even so, they take great care with their work and look after every detail.

"Our main materials are natural fibers such as pandanus leaf, bamboo, water hyacinth, coconut leaf and banana leaf. We also work with wood, steel and stone. Whenever possible, we like to include eco-friendly materials such as recycled paper, plastic and foil to give them a second life.

"Our designs are combination of modern ideas, nature themes and traditional art.

"I've discovered that if you want to succeed in an endeavor, do not rely on others because you might be disappointed. Rely on yourself and believe in the power of God — he can make anything happen.""