Our GlobeIn Premium Wrap
Hand wrapped with love, each gift comes with its own regional pattern, giving your gifts an international flair.
Premium gift wrap – $5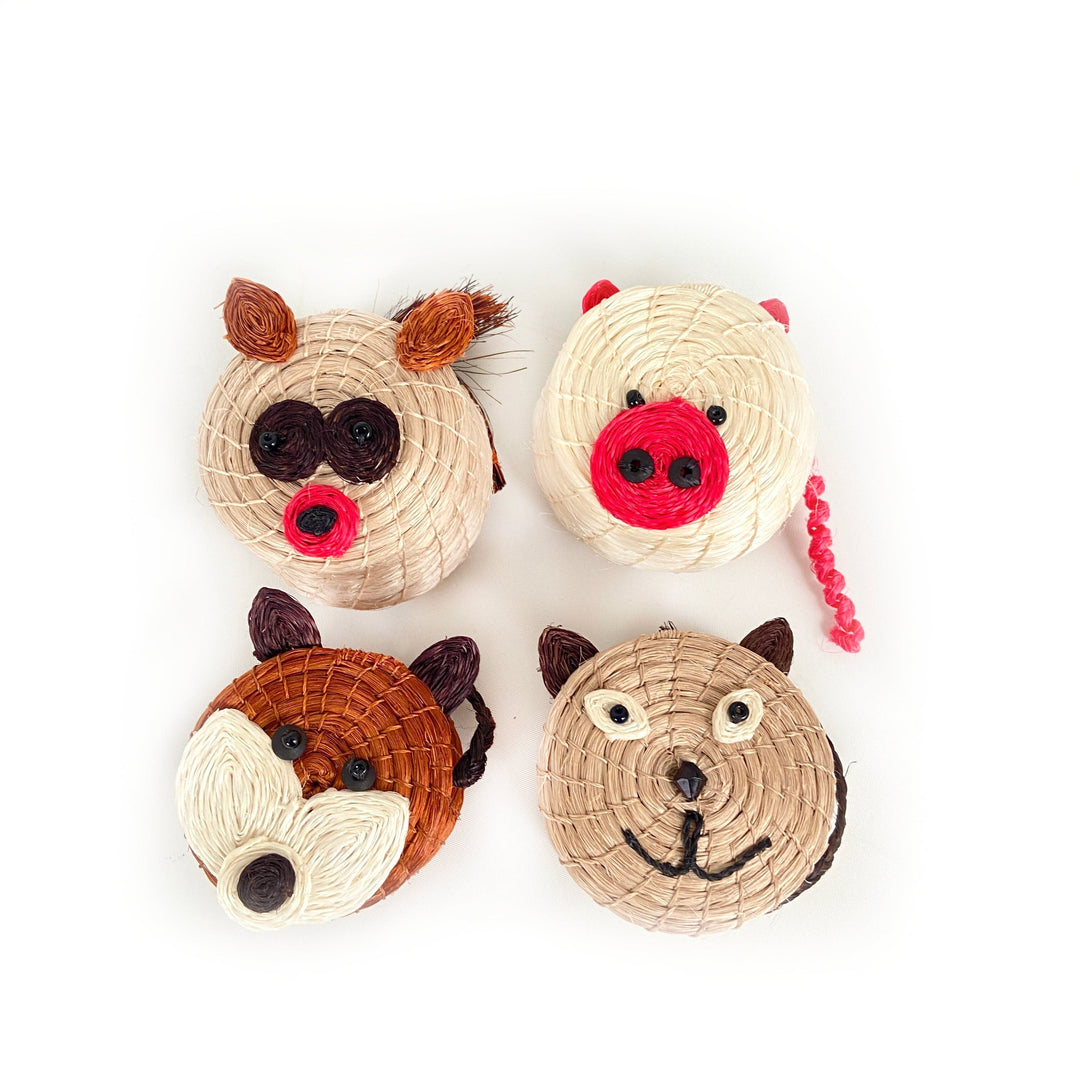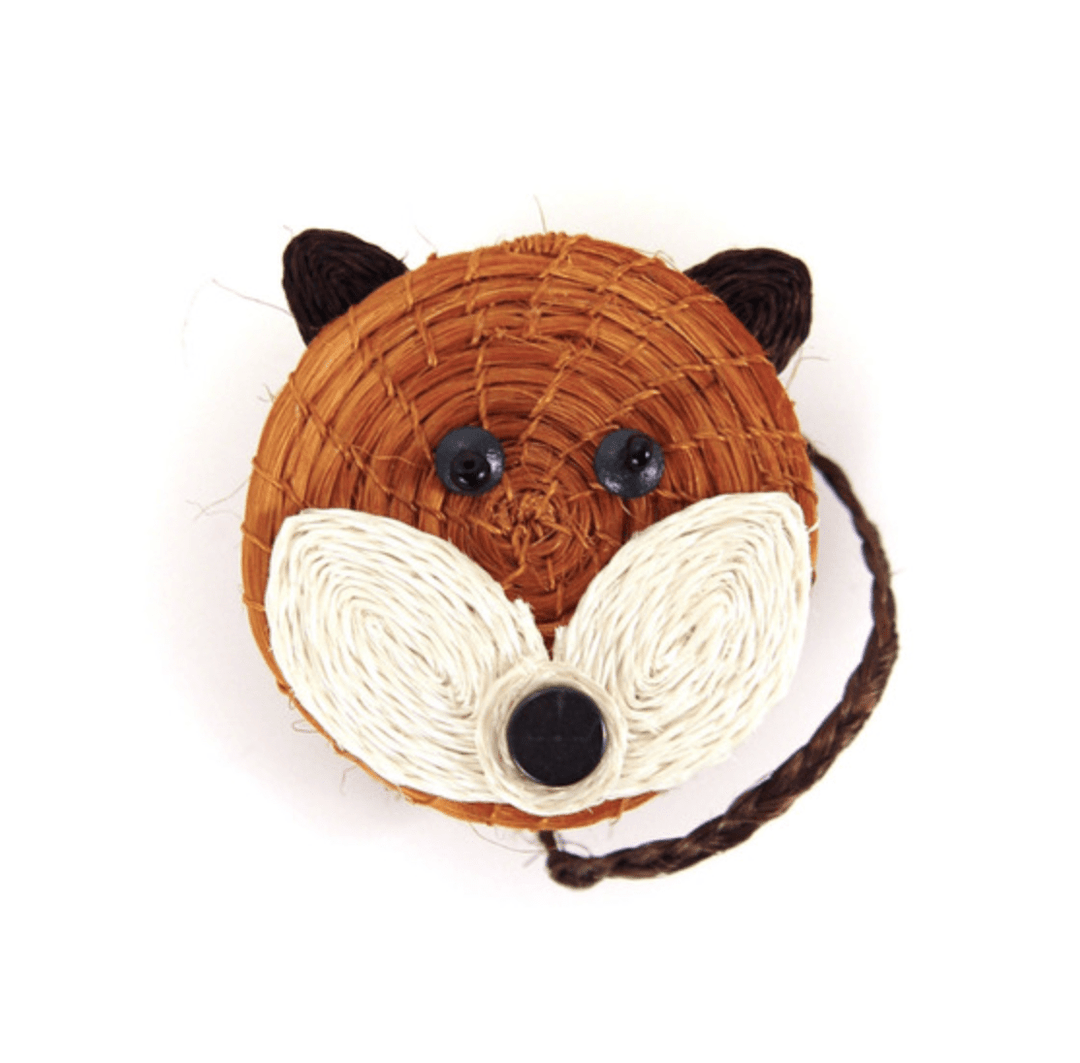 Animal Lidded Basket - Set of 4
$85.00
Guest price
$68.00
Member price
Overview
Description
This adorable collection consists of a pig, a cat, a fox, and a bush baby. Hand woven of sisal, a widely cultivated plant that yields an extremely strong fiber, these baskets will stand up to children stashing their pretties pebbles or seamstresses keeping their button at hand. Lids are attached to prevent misplacement! 
Details
Height: 2" Width: 2.5"
Country of Origin: Swaziland
* Due to the artisanal nature of this product, color and size may vary.
THE STORY BEHIND THE PRODUCT
Artisan Organization: Tintsaba
Country: Swaziland
"Tintsaba was created in 1985 by Sheila Freemantle with the purpose of improving the lives of rural women in Swaziland. With an academic background in development, she believed that creating an income generating opportunity for the women will help them become happier, healthier individuals, women that could take charge of their lives. The small business that started with 12 women has to date worked with and trained more than 890 women, and nowadays sells its products in numerous countries, where they are recognized for the outstanding quality and refinement, as well as for the beautiful story attached to them. Tintsaba is committed to excellence in every aspect. In the creation of the highest quality hand woven sisal products, in the service, in the teamwork, in the commitment to the earth and the holistic well being of rural women in Swaziland."