Our GlobeIn Premium Wrap
Hand wrapped with love, each gift comes with its own regional pattern, giving your gifts an international flair.
Premium gift wrap – $5
Pink Opal and Sterling Silver Drop Earrings - Caress of an Angel
$108.00
Guest price
$86.40
Member price
Overview
Description
Shining, elegant forms are crafted in sterling silver to drop below the ears, caressing cabochons of natural pink opal. Working with his wife to realize his own designs, Peru's Tiberio Gonzales presents these fantastic drop earrings.
925 sterling silver, opal
0.05 oz
0.9 inches L x 0.6 inches W x 0.1 inches D
THE STORY BEHIND THE PRODUCT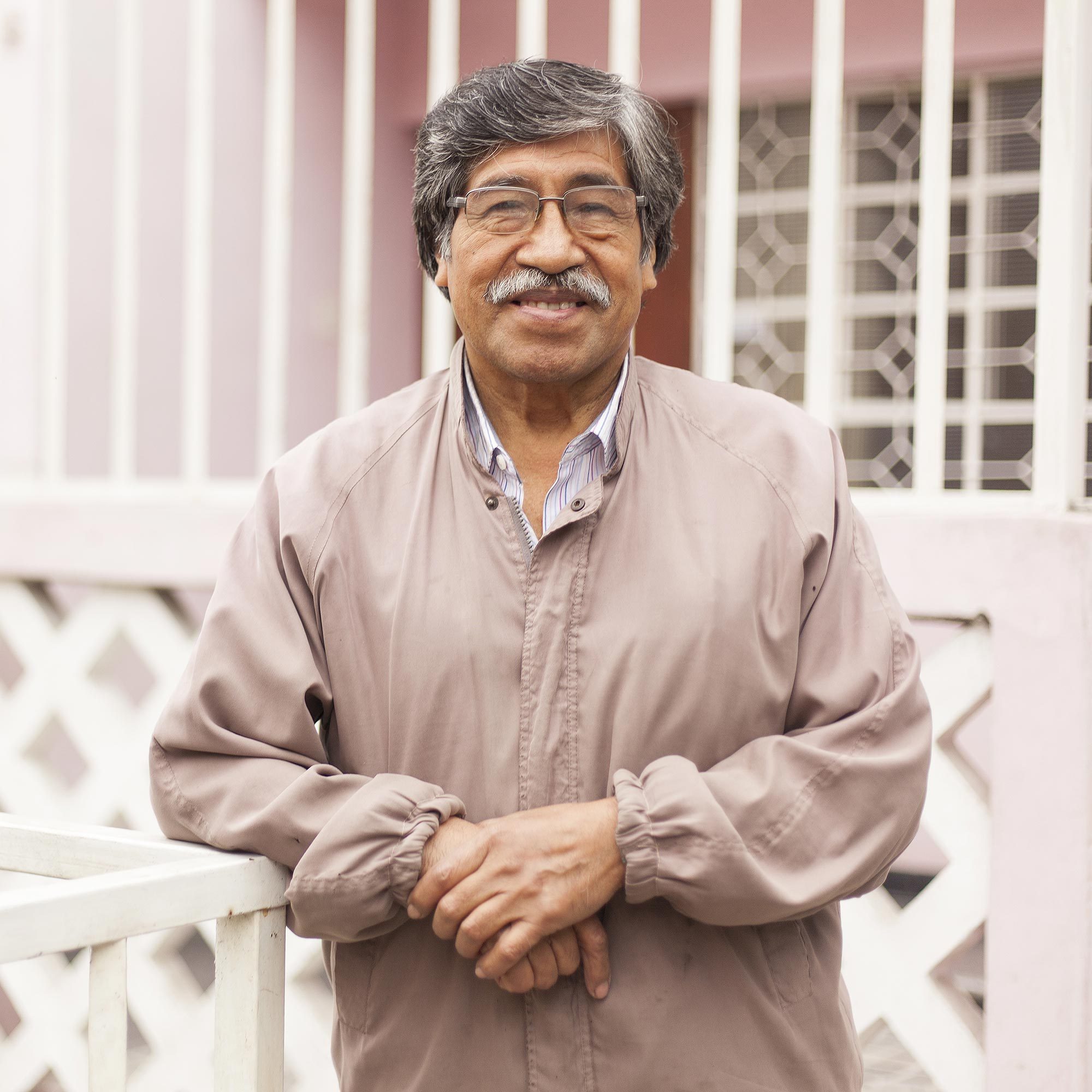 Artisan Organization: Tiberio Gonzales
Country: Peru
Born in Ayacucho in 1949, Tiberio Gonzales moved to Lima as a teenager to find work. "By chance, I was offered a job cutting gemstones, and, thanks to my teacher, I learned the craft," he recalls. "I love the gems of Peru with all their beautiful colors. I worked with that teacher for five years and then decided to learn the art of jewelry. That's when I discovered the true value and beauty of stones. Each stone encloses an infinite number of colors and tones. You can see a natural landscape in each stone, when you closely observe it.

"I decided to venture out on my own and set up a workshop. I did everything myself, from creating the designs to crafting each final piece, and really enjoyed it.

"My inspiration comes from the stones themselves. When I hold a gemstone in my hands, I see what that particular stone is best suited for and how to best develop it. I combine stones with Peruvian silver; this is how each of my creations is born. I try to use these natural elements in different and unusual ways, with the authenticity of Peru inherent in my style.

"When I met my wife, Victoria, she was working for a company that manufactured women's clothing. She knits beautifully! Sometime later she decided to join me in crafting jewelry. Today she has designed many of the models we develop in our workshop. Our three children – Frank, Ali and Liz – also inherited our love for this art and today they're part of our team and help in many ways. From the time Ali was a boy, he'd watch me work for hours. Now he crafts designs of his own and helps the family with sales." "