$ 0.00
Organic Dark Chocolate Caramel Crunch with Sea Salt
Your taste buds are an integral part of any celebration, big or small. So let's talk chocolate. When it comes to the growth and production of cacao beans, what does high quality mean? CONACADO, a co-op of small-scale farmers in the Dominican Republic, ferments the beans in sunlight after harvesting them, enhancing their aroma, flavor, and color.
*Due to the artisanal nature of this product, color and size may vary.
THE STORY BEHIND THE PRODUCT
Artisan Organization: Equal Exchange
Country: India/South Africa
Equal Exchange is more than just a tea—it's a model in which tea farmers have a voice and are in control of their futures. Whereas most tea, even most Fair Trade tea, is grown on plantations, Equal Exchange seeks to do its part in revolutionizing the industry by investing in small farmer partners. These producers have often been marginalized and even pushed off the most fertile lands by plantation owners.
But a new future is in sight and each delicious cup you enjoy of your new stash has something to do with it. Democratically organized and in total control of their livelihoods, production, and land, the farmers behind your next tea time are pioneers in much needed environmental and social reform within the industry.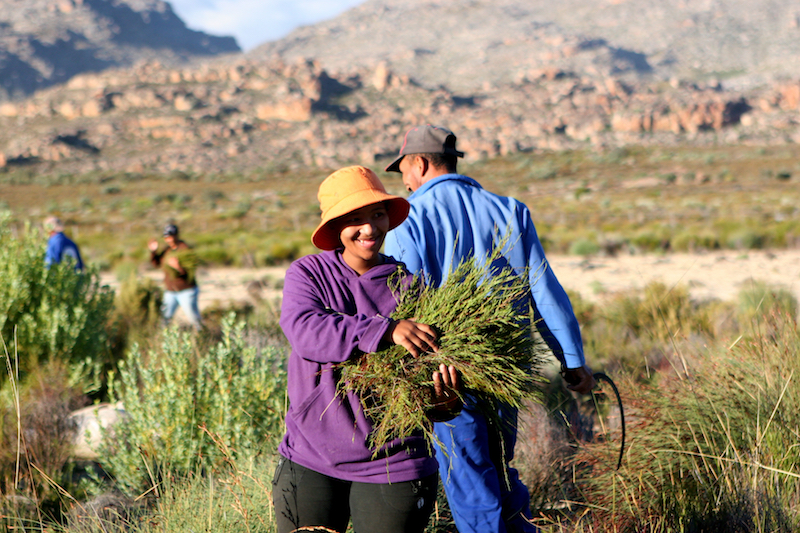 Chocolate Bloom
I ordered two bars of these (they were on sale) and both arrived with "chocolate bloom" (that chalky appearance) and were broken into shards in some places. So, they didn't taste completely "fresh", but they weren't bad. Definitely edible.
Tasty
Tasty but not what I expected. Was really hard, was expecting more of the caramel taste.