Our GlobeIn Premium Wrap
Hand wrapped with love, each gift comes with its own regional pattern, giving your gifts an international flair.
Premium gift wrap – $5
Low Storage Floor Basket - Blue + Natural Diamond Pattern
$188.00
Guest price
$150.40
Member price
Overview
Description
Wolof craftswomen in Senegal weave these beautiful and functional Floor Baskets from millet grass and recycled plastic. This African basket features an alternating blue and white stripe that can add a pop of color to any room. Large enough to be a storage solution for towels or laundry, hiding extra throw blankets or pillows in a bedroom or den, and stylish enough to be a focal point in any space. Super useful as toy storage, too!
Dimension: Height: 24" with lid, 14" without Diameter: 19"(Measurements are approximate)
Country of Origin: Senegal
Impact: Heritage Craft I Eco-Materials I Handmade I Sustainable I Innovation
THE STORY BEHIND THE PRODUCT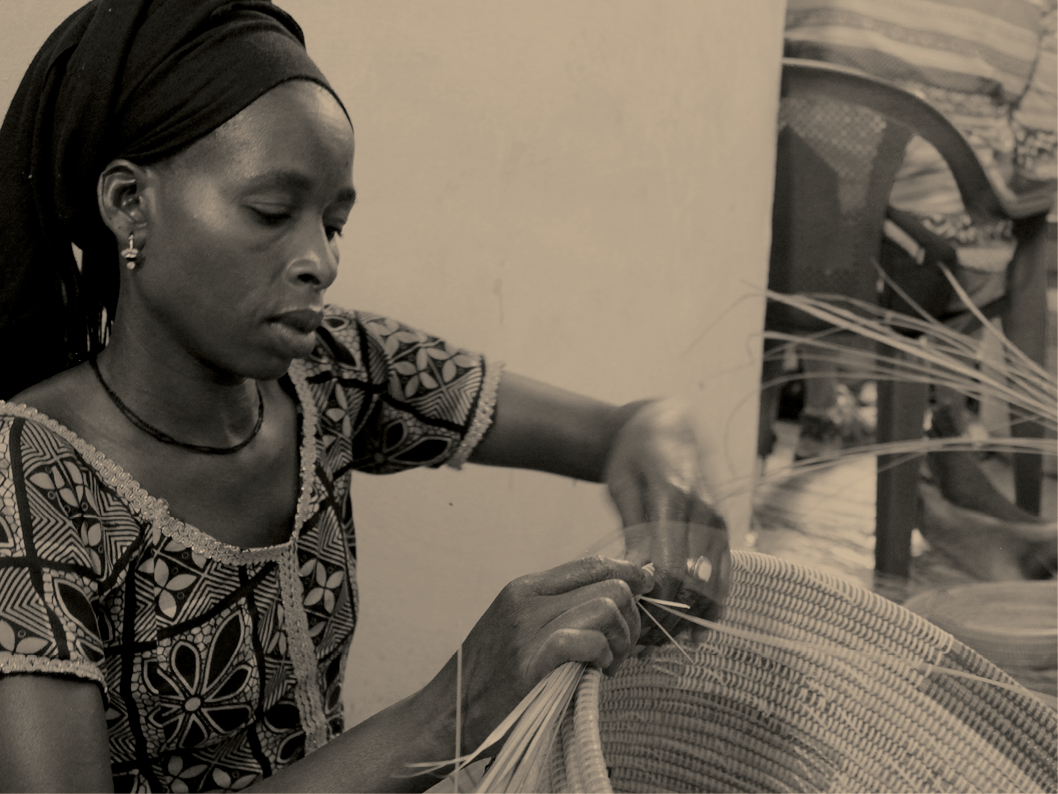 Artisan Organization:Mbare
Country:Zimbabwe
Since 1997 Mbare has been supplying a unique collection of handcrafted products made from natural and recycled materials, sourced from all over Africa. Our focus is on modern global style with an African touch and our offering is focused on quality and attention to detail - we pride ourselves on supplying "the best that Africa has to offer". In the language of the Shona People of Zimbabwe, mbare (pronounced "im-bah-ree") means "a gathering of things" or "marketplace". Robbie Stewart, the founder and president of Mbare grew up in Harare, Zimbabwe. Mbare was born out of Robbie's vision to provide sustainable sources of income for people and communities outside of the formal economy, and has always believed that Africa needs trade, not aid. "I have always had an appreciation for local art found at roadside markets, in urban workshops, or at the homes of talented craftspeople. The artistic skills that these artists possess are often passed down through generations and represent an invaluable accumulation of knowledge and talent. Getting to know families that engage in this work has been a privilege for me.""
100%
of reviewers would recommend this product to a friend
Storage bsket
Great shape, content, size
Huge basket
I love how well made it is and the colors are beautiful.
Basket
Love the large basket. Very pretty and lots of room.
Awesome Beautiful Basket
It looks fabulous in our family room and provides a great pop of color. Beautifully made. I love supporting these artisans in Senegal.