Our GlobeIn Premium Wrap
Hand wrapped with love, each gift comes with its own regional pattern, giving your gifts an international flair.
Premium gift wrap – $5
Handloomed Floral Wool Blend Table Runner - Cantuta Flower
$108.00
Guest price
$86.40
Member price
Overview
Description
An old tale tells the history of two Inca princes who, after seeing their fathers and ancestors battle each other, decided to end the cycle of hatred in their final days. As a reward for their noble actions, the Pachamama created two mountains in honor of the princes, giving life to the environment when the Cantuta flower grows each year. These gorgeous blooms are also known as the flower of the Inca, inspiring Peruvian artisan Fredy Huamán to create this wool blend table runner featuring a stunning garden in the traditional Andean style.
95% wool, 5% cotton, cotton warp
0.24 lbs
35 inches L x 11.8 inches W
THE STORY BEHIND THE PRODUCT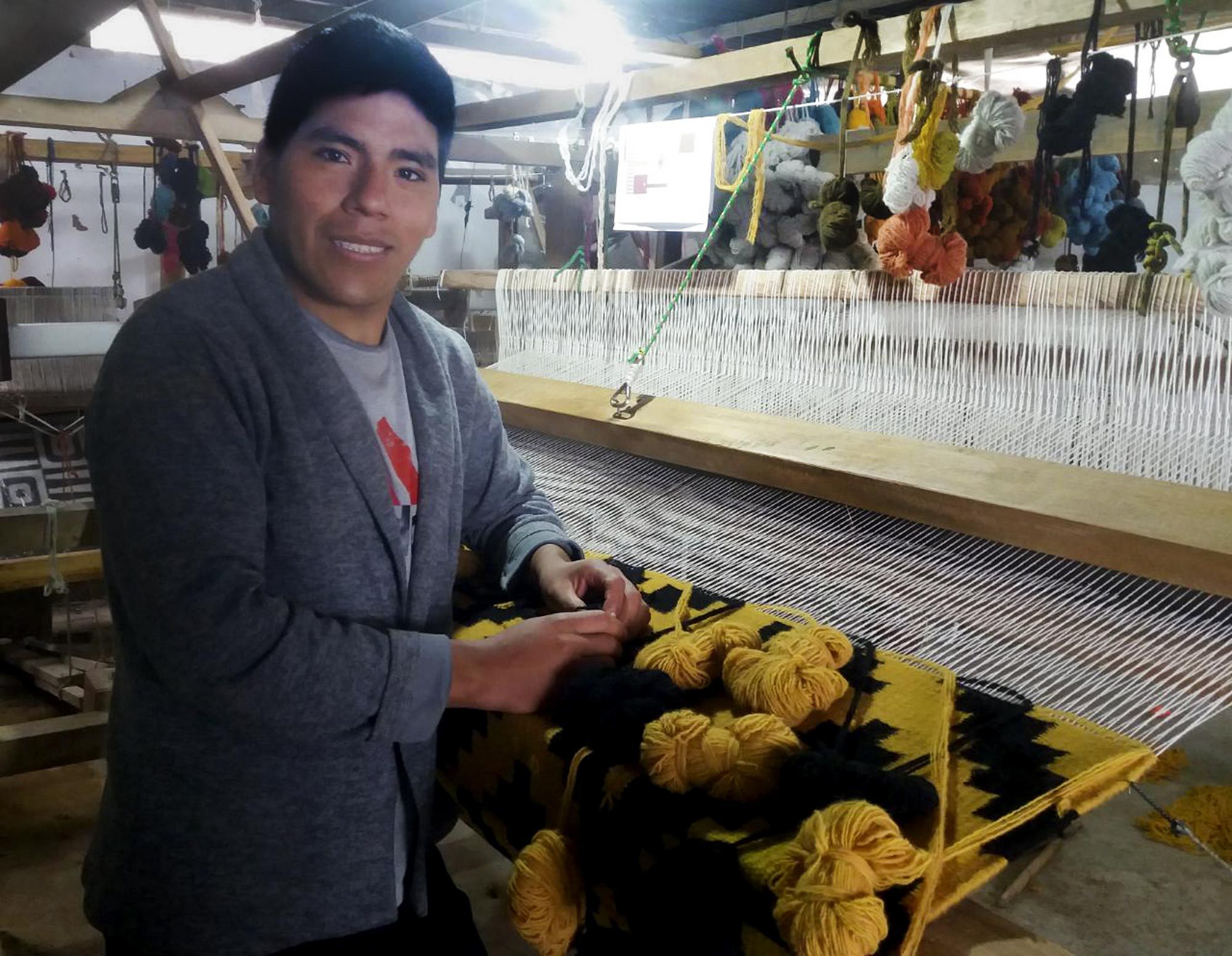 Artisan Organization: Fredy Huamán
Country: Peru
"My name is Fredy Huamán Bautista. I was born in 1992 in the beautiful department of Ayacucho, land of the greatest artisans and potters in Peru. I consider myself a persevering man; even in the most difficult situations I try to learn from it and move on. I am a born entrepreneur, and skillful in looking for ways to innovate and not be left behind.

"I was born in a very poor home, but with a huge heart and a hardworking family that was able to get ahead. Along the way I had to face challenges such as overcoming fear, lack of self-esteem and lack of finances. I became interested in crafts because with this art I can express the beauty that Peru has and tell stories of our ancestors. My parents taught me to do this, and I preserve those teachings that my parents left in me. In order to learn and acquire mastery, I had to put everything into practice and apply the teachings of my mentors and workshops that I attended as an intern.

"What I like the most about my art is to innovate and make new designs. The most challenging thing is satisfying the client's taste. I am inspired by the beauty of Peru, its nature and life. Family work is essential, and we divide ourselves into a team: preparing and dyeing the wool, weaving, and finishing the pieces. I teach my art to my relatives (nephews, cousins, brother) and the generation that follows me. I love this job, it is my passion and I share it with my family, with responsibility and commitment. Starting to work on my own It has been very difficult, full of fear and uncertainty because few people value this type of craft, but I always give my best and work hard to continue spreading my art.

"My plans, hopes and dreams are to leave a legacy to my family as a textile craftsman; give job opportunities so that more young people are interested in this beautiful art and tradition; and to continue to preserve Peruvian crafts for the generations to come.""