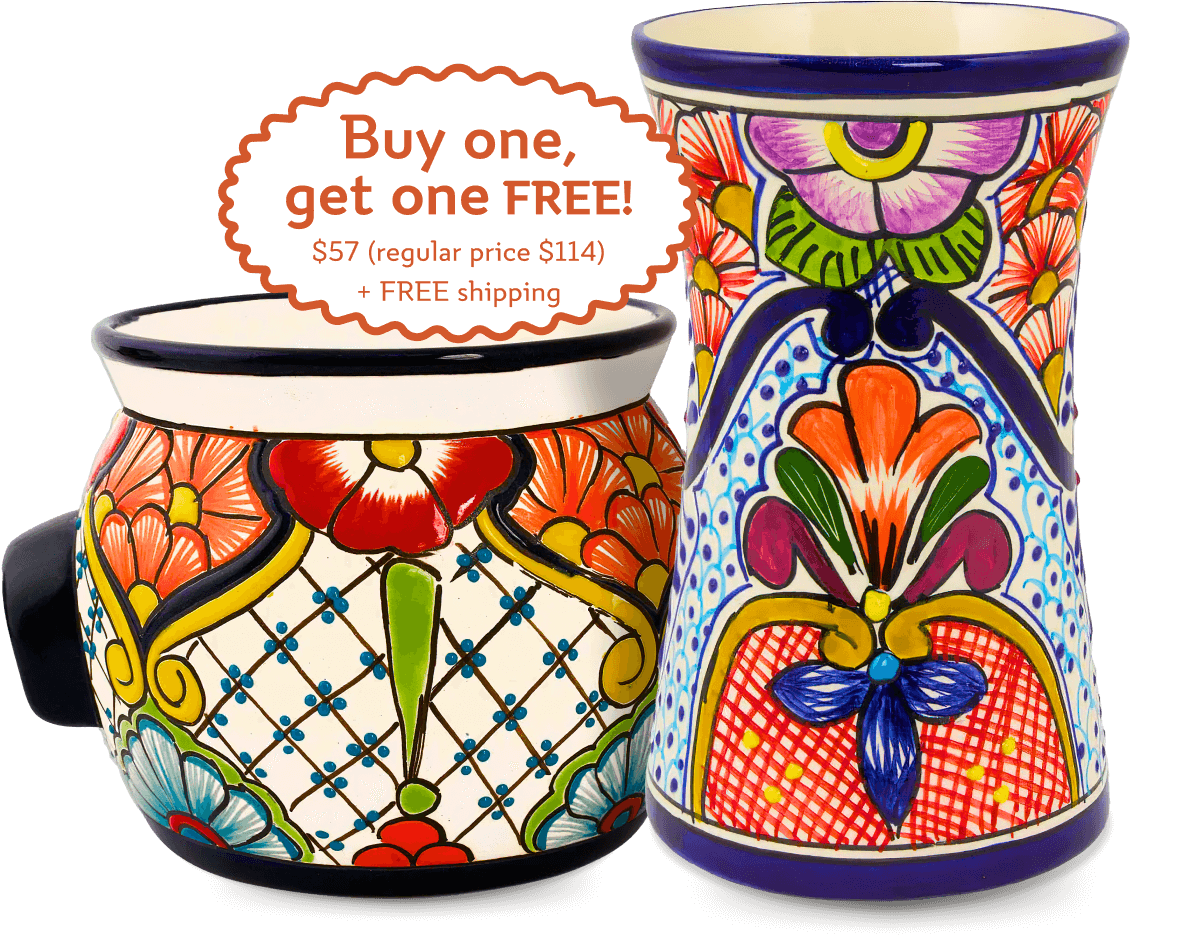 Our Best Selling Talavera-Inspired Ceramic Vases
Add to bag
Sustainable and ethically sourced from Mexico
Handmade and hand painted
High quality
5 Star Reviews from Our Community
This vase is just beautiful! I am so so happy to have it - gorgeous in every way. The size is perfect, and I love it!
In my sun room. Gorgeous.
Absolutely beautiful.
I use both this and red dominate talavera vases all the time. It is a great size and the colors of the vase alone make any space more beautiful.
It's so nice to have a hand made piece of art to show off my fresh cuttings.
It even looks better in real life! Gorgeous colors and perfectly crafted.