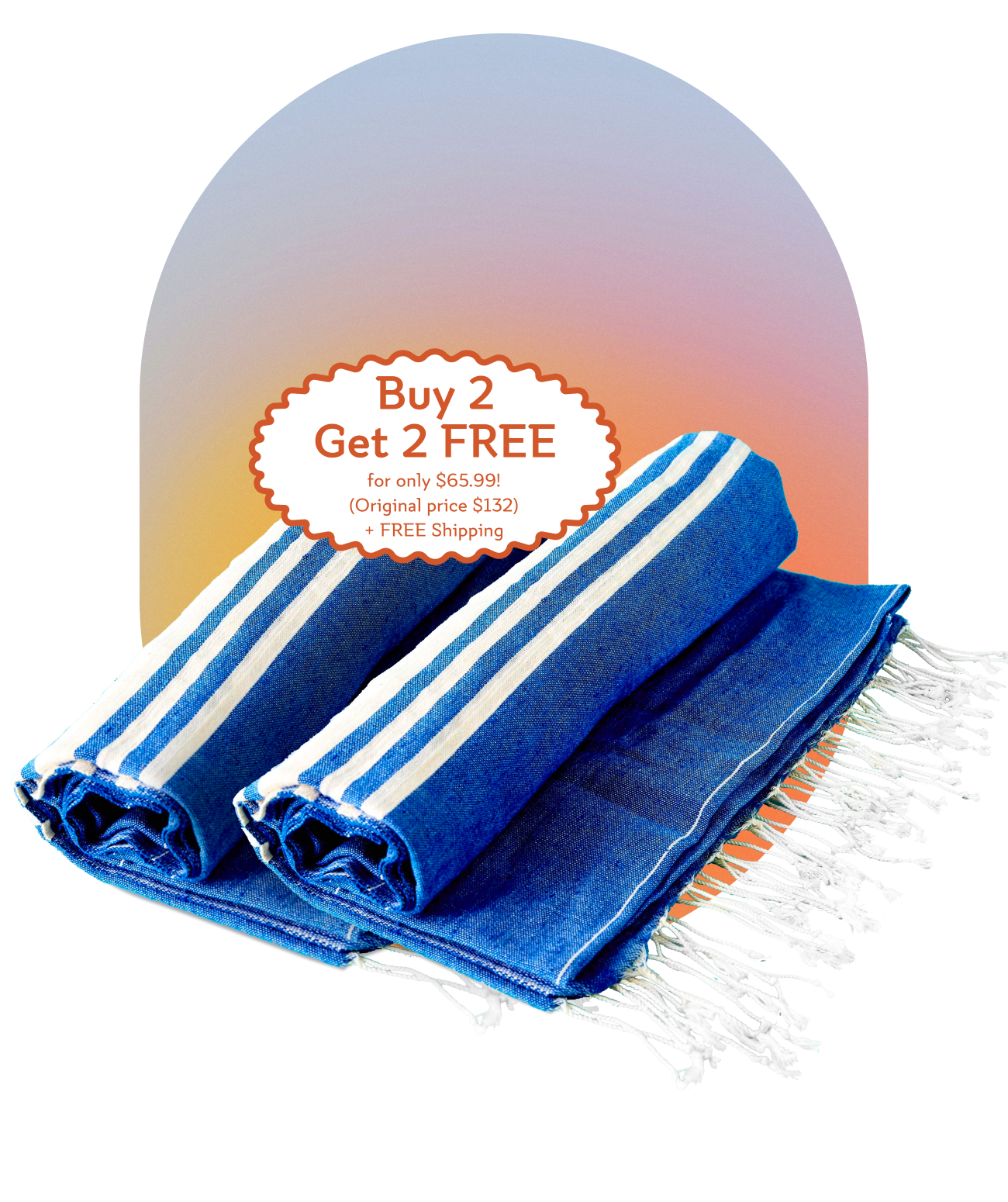 Our Best Selling Pestemal Bath Towel
Buy 2 Get 2 FREE
$65.99!
$132
+ FREE shipping
Add to bag
100% Cotton
Sustainable and ethically sourced
Handmade and high quality
Super absorbent and fast drying
5 Star Reviews from Our Community
This towel changed my life...no really!
Even if you like the heat, taking a cool shower is a relief...until you have to rub a thick, fluffy towel all over to get dry...right?! It's so tempting to just air dry, but that's not always a feasible option. Enter this towel!!! It's light, soft, and so, so, so absorbent - it really is the next best thing to air drying. It also air dries super fast - which is nice if you share a bathroom with someone who splashes a lot. I plan on getting more, and have recommended them to friends and family constantly.
My Second one!
I use mine for a tablecloth, a wrap & regular towel when I want one that dries quickly. It gets softer after a few washes.
Finally got a bath towel — the only question, why did I want so long?!
This is a great, absorbent, highly packable towel that I'm going to enjoy using all summer. I especially like it after washing my hair. I assume it's the smoother texture, but it doesn't give my hair frizzies the way other towels can. Love it! Hope that it may come in gray some day (to match my bathroom)!
Amazing
I took this towel to the beach and it was fantastic. When it was hot and I needed shade from the sun, it kept me cool. When it became late afternoon and the sun went down, it kept me nice and warm. I couldn't ask for anything more versatile.
Most absorbent towel ever
You need this amazing towel. I promise once you use it you will never go back to regular towels again
Turkish Towel!
This is beyond amazing! Soft and luxurious! Will buy more!