Our GlobeIn Premium Wrap
Hand wrapped with love, each gift comes with its own regional pattern, giving your gifts an international flair.
Premium gift wrap – $5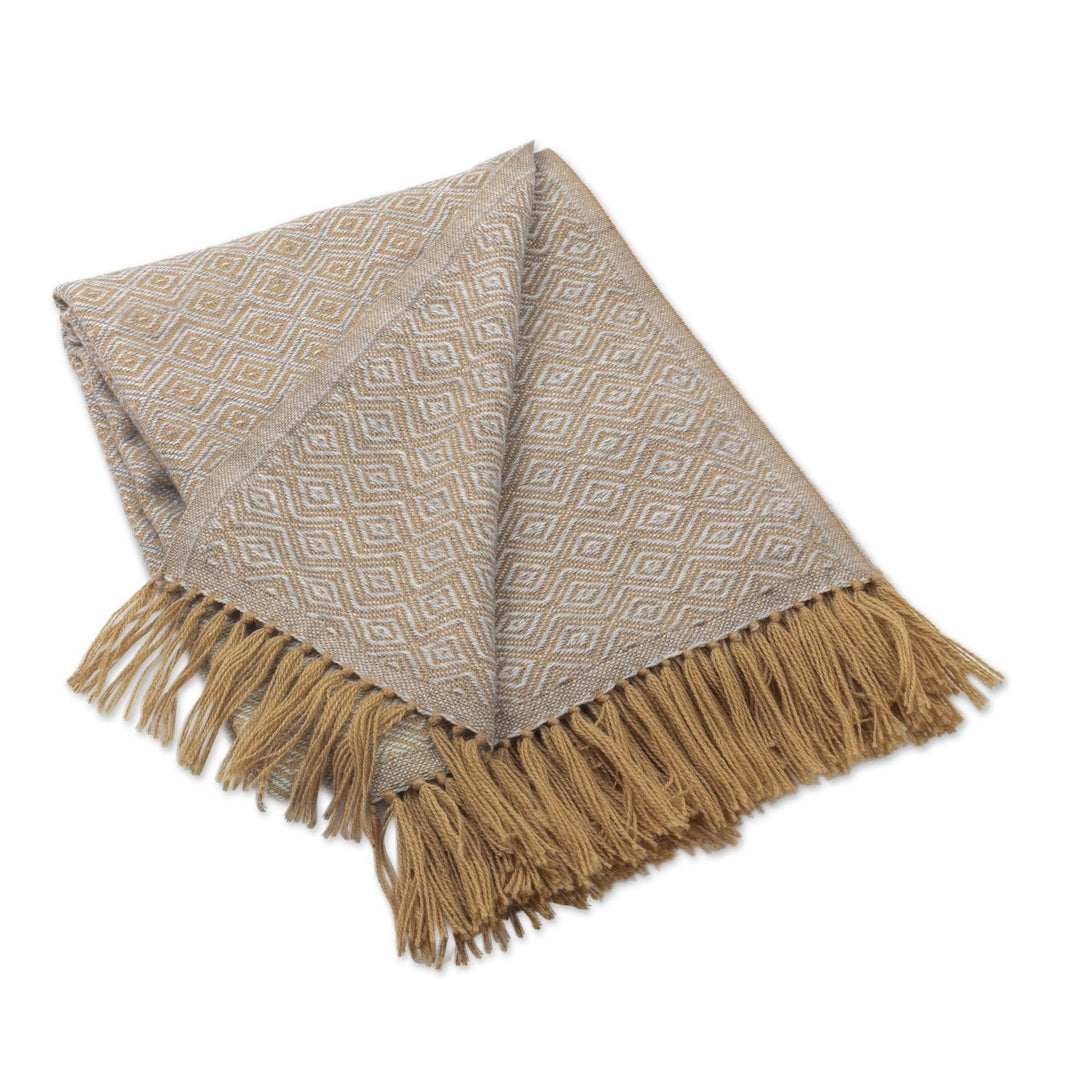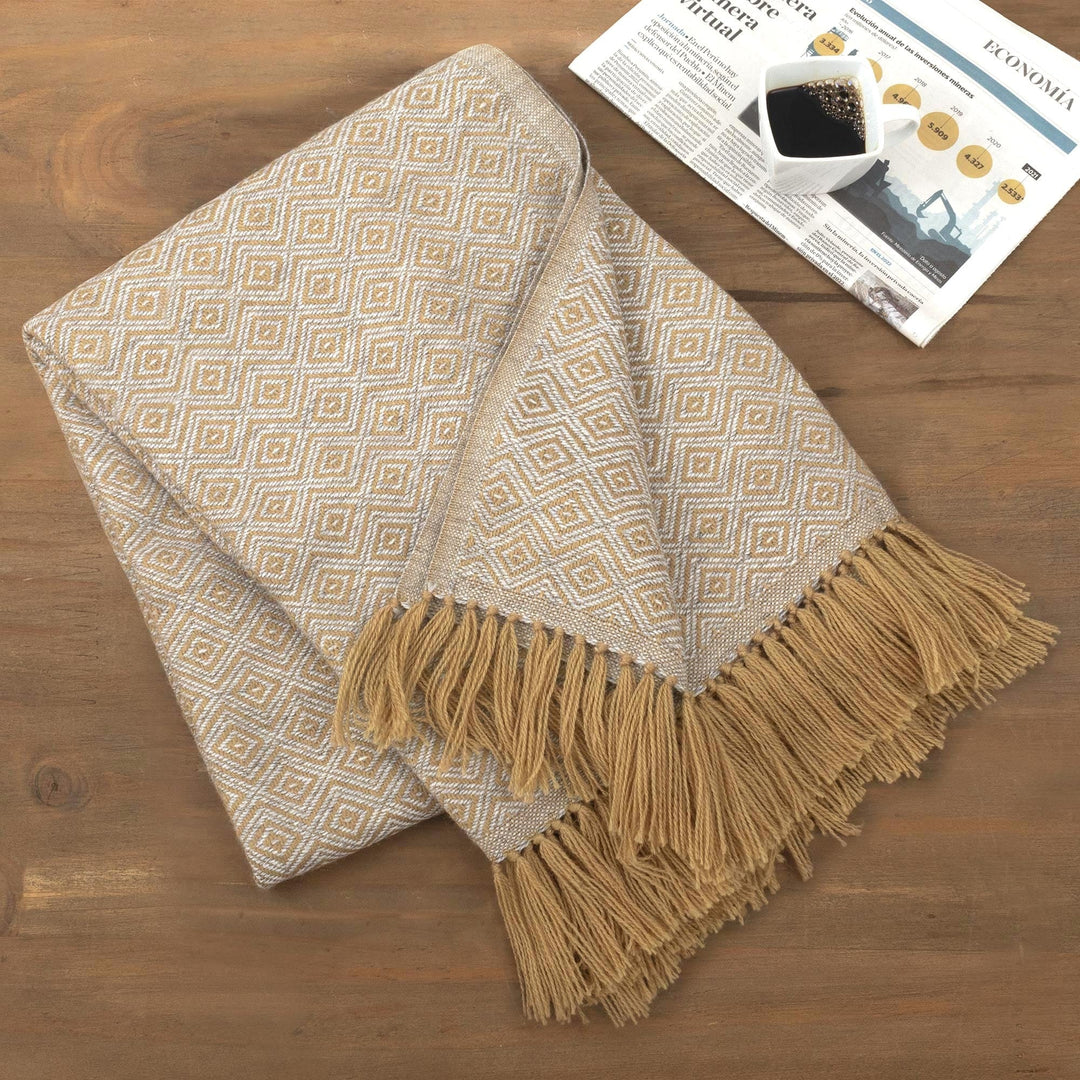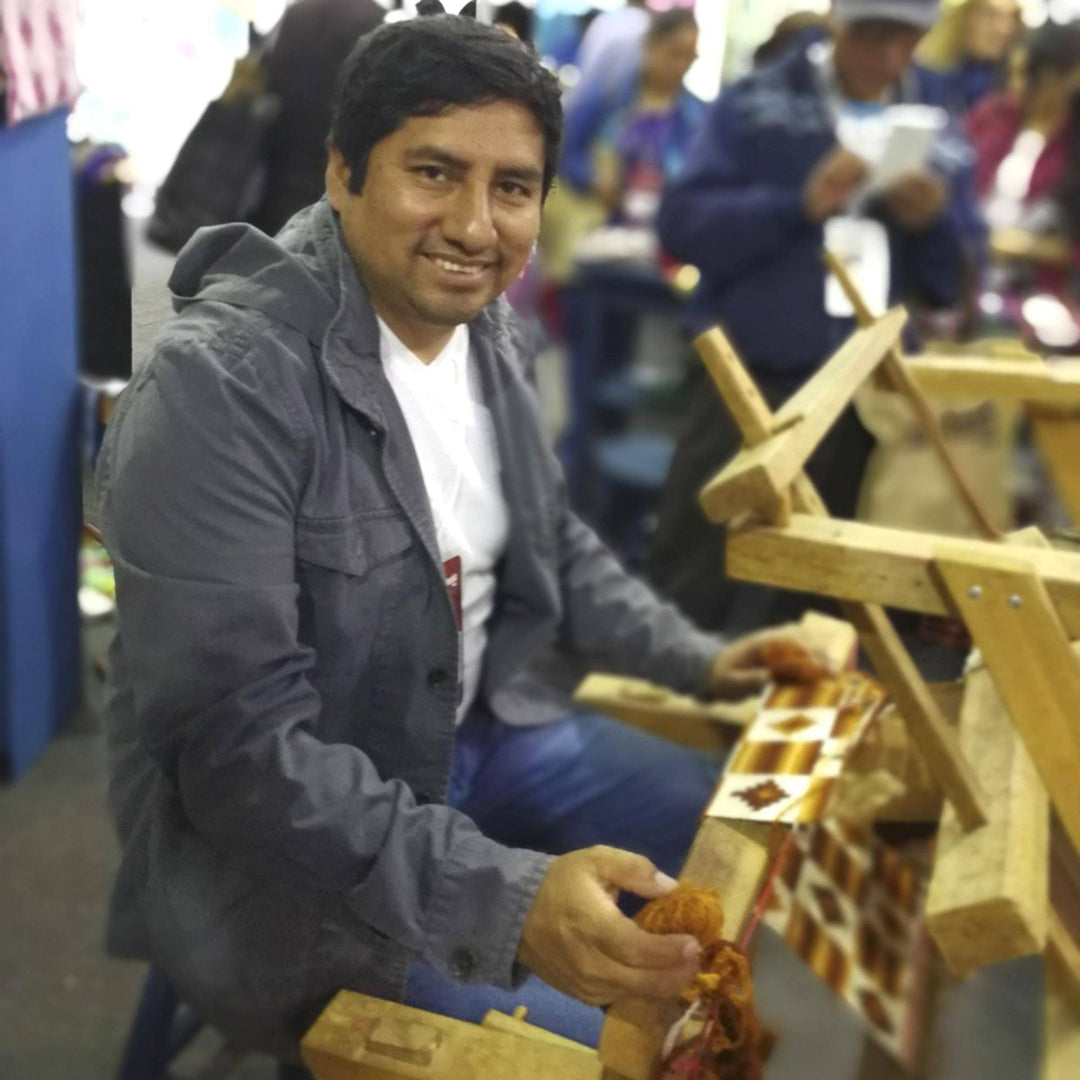 Alpaca Acrylic Blend Throw Blanket - Peruvian Caramel Diamonds
$49.00
Guest price
$39.20
Member price
Overview
Description
Interwoven threads of caramel and gray form a rich rhombus pattern. By Levi Camargo, this luxuriously fringed versatile throw is woven in Peru from a soft blend of acrylic and alpaca yarns.
90% acrylic, 10% alpaca
0.55 kg
170 cm L x 130 cm W
THE STORY BEHIND THE PRODUCT
Artisan Organization: Levi Camargo
Country: Peru
"I have been lucky enough to be born in Sapallanga, Huancayo, in 1976, within a family recognized for its textile legacy. I currently live in Lima in a family home where I have built my own weaving workshop.

"If my closest friends were to describe me, they would say that I have a willingness to work to always get ahead. Also, they would say that I am very kind; I believe in fellowship and community work to evolve as a society; and finally, that I am a patient person.

"Since I was very young I saw my parents work in this art, and I had to follow the tradition; this art is a family heirloom. I have always been fascinated by being involved in every part of the production process, right down to quality control and fine-tuning every detail of the product.

"My parents taught me--from them I learned everything I know, from creating my own patterns and color combinations to production and quality. They have been the best teachers because they also taught me to work honestly, with responsibility and having the best attitude with my clients.

"Since my childhood I have always had a taste for textile arts; I inherited that from my grandparents and parents. I have had the opportunity to participate in groups from other countries where the textile work that we carry out in the Peruvian territory is demonstrated. It has been a wonderful experience that fills me with great pride.

"I have worked alongside my father all my life, until 2017. Since that year I became independent. However, the pandemic was a very hard blow for me and my business; it kept tourists out of the country and that affected us directly since my target market was always craft galleries. From there, we had to find solutions, and one of them was e-commerce sales through platforms like NOVICA.

"Like any beginning, it was difficult, but thanks to the unconditional support of my family and friends I have managed to get ahead. This is also thanks to the effort to maintain the prestige of my weaving family, which has been well known in our community for many years.

"My family and I support each other, and our business has grown thanks to the love and dedication that we put into each day. I am very fortunate to work with my family; I am in charge of weaving, my brother of the sewing and ironing, and finally my mother is in charge of the hand finishing. The result is a quality product, made with great care.

"Our workshop is located in a rural community, where a group of ladies help us with the knotting of the fringes. This makes us very proud, since work does not just stay in the family; we also support our neighbors to have an extra income to improve their quality of life.

"For my work, I use different types of yarns, whether natural, synthetic or a combination of both. Depending on the functionality of the fabric, that is the most important thing to keep in mind. From there, production begins; I calculate the length of threads to be used, design the fabric, then work the warp on the loom, followed by the weft. Once the loom is assembled, the magic happens and we begin to weave.

"What I like the most is creating new geometric drawings for my fabrics. I always like to innovate with my designs and be inspired by the same designs of my grandparents or parents. The most challenging thing, unfortunately, is that we often depend a lot on tourism. However, that drives us to seek different ways of disseminating our art. I belong to groups of artisan weavers where we share our work, and from there, we get feedback from each other and inspire each other. It is really a beautiful process of collective growth.

"I would like to continue showing my art, and participating in more face-to-face fairs now that little by little we are beginning to return to the new normal. I would love to have AMAUTA recognition in my country; it is a recognition of master craftsmen whose artisanal and artistic legacy leaves a mark on our country.""