Our GlobeIn Premium Wrap
Hand wrapped with love, each gift comes with its own regional pattern, giving your gifts an international flair.
Premium gift wrap – $5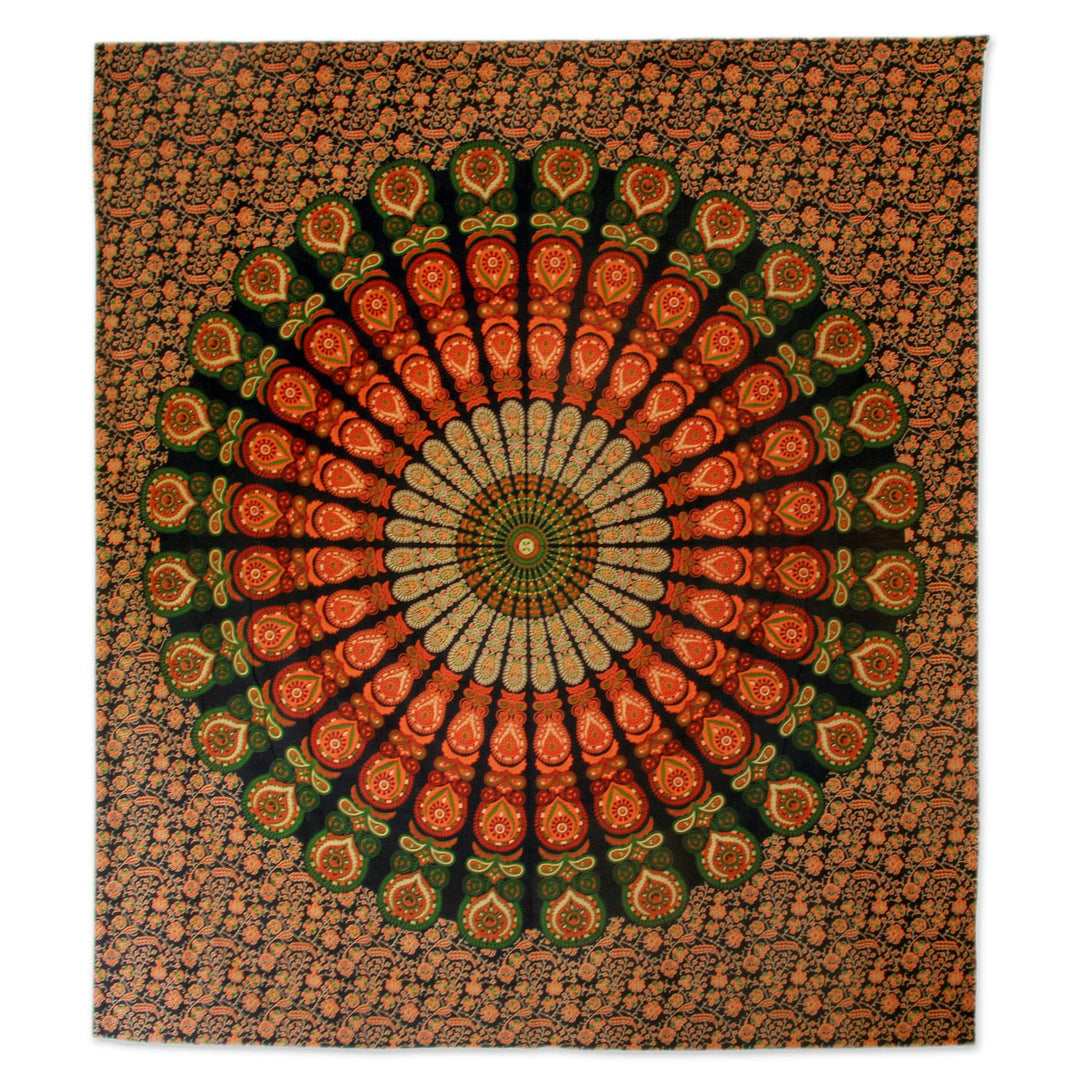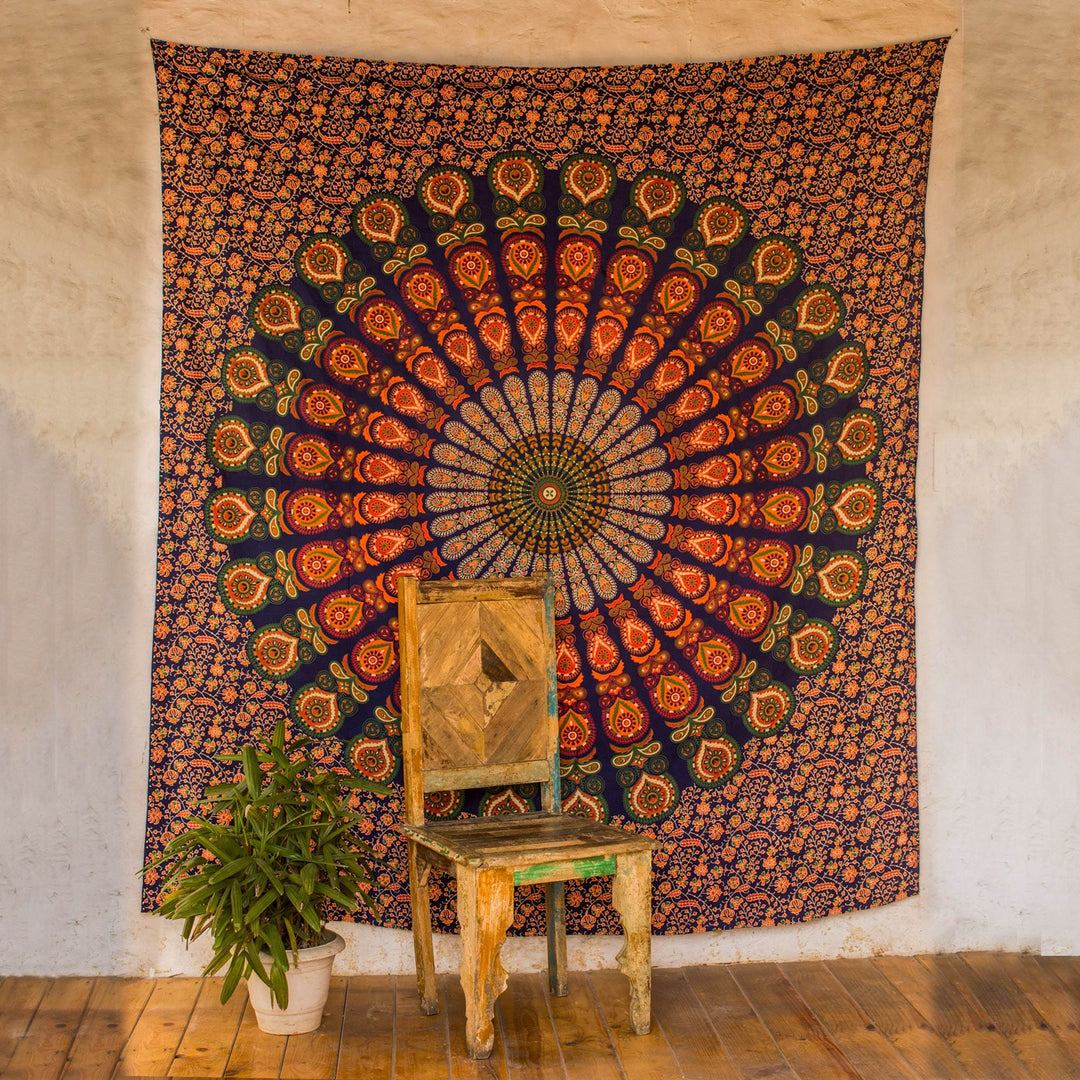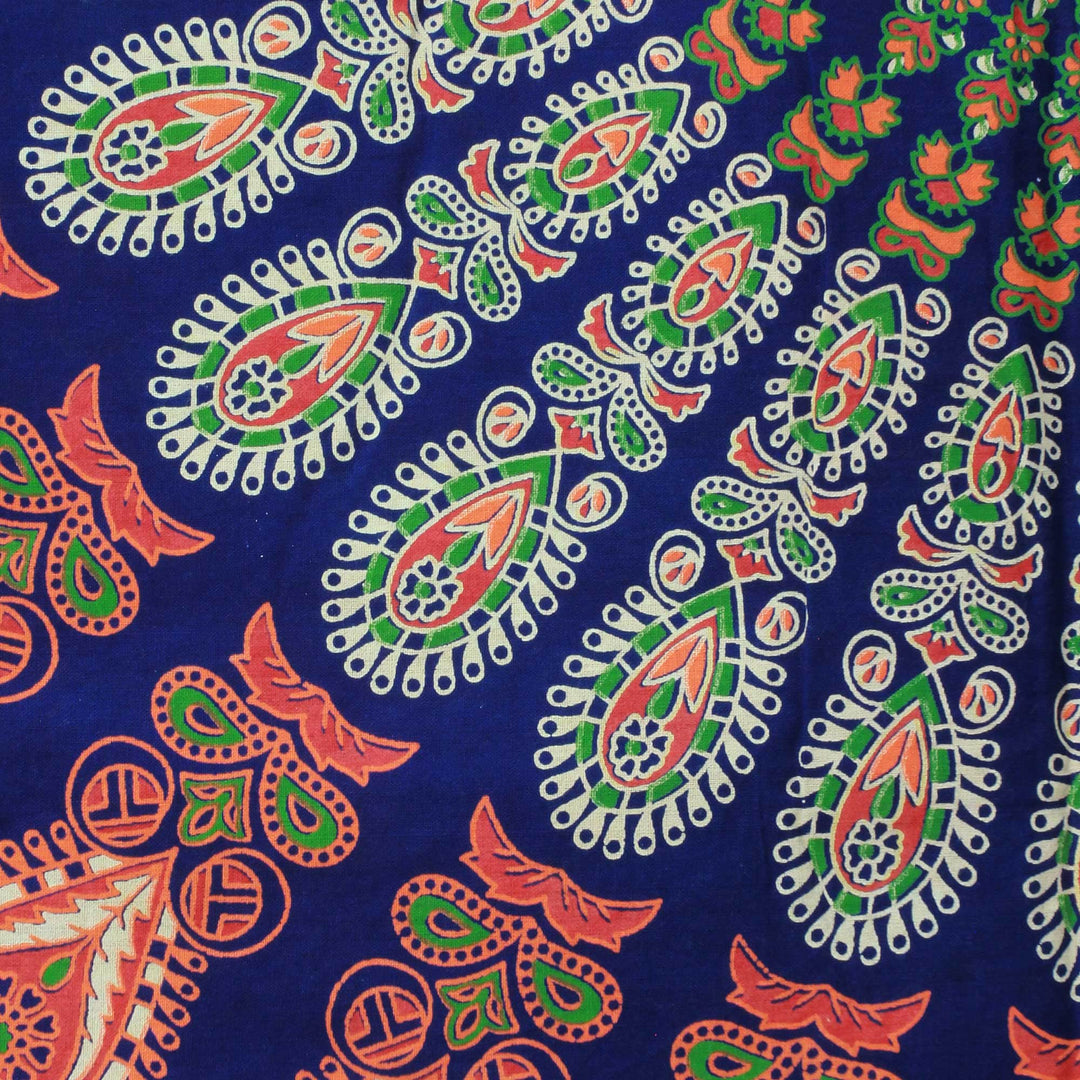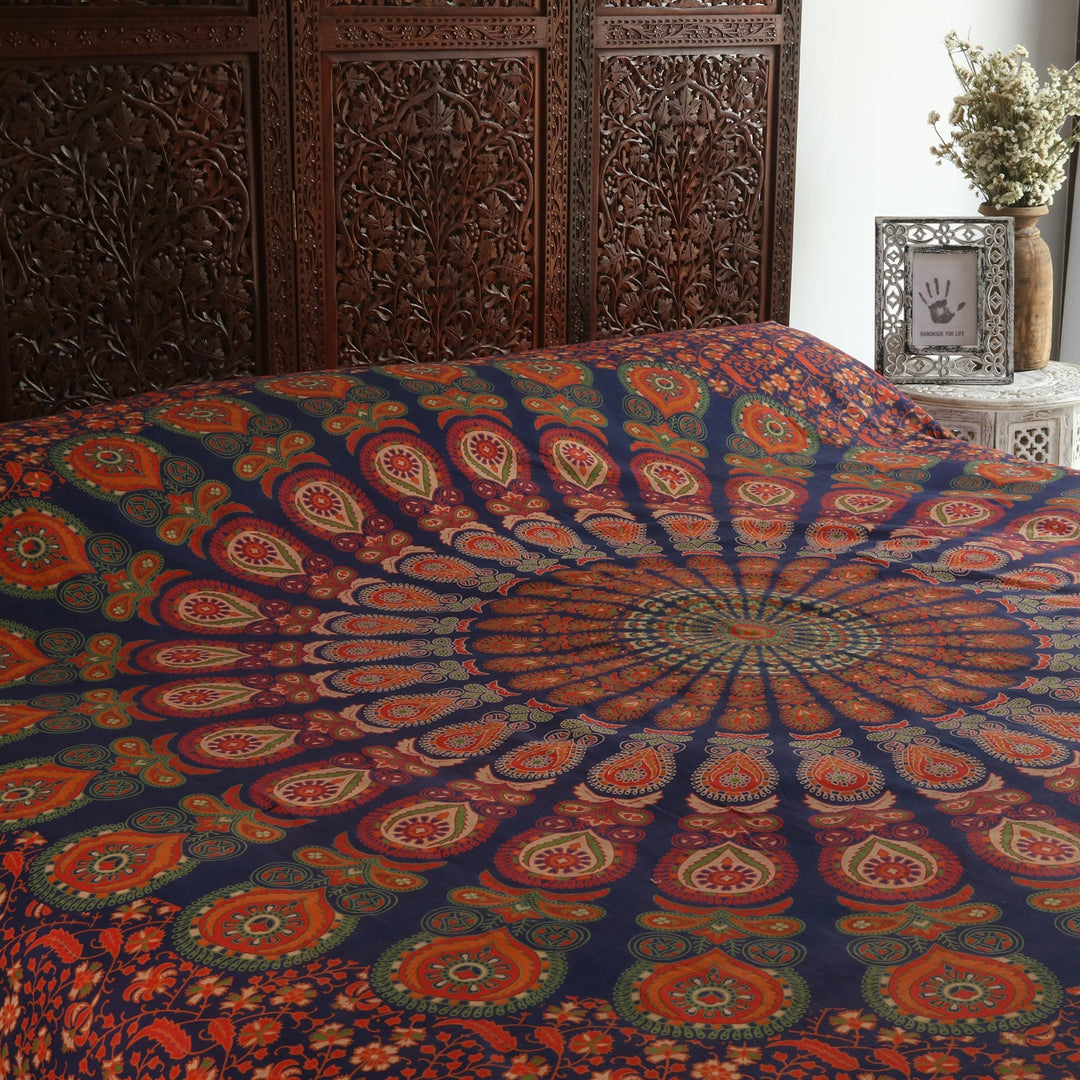 Orange Cotton Buddhist Mandala Bohemian Wall Tapestry - Leafy Mandala
$43.00
Guest price
$34.40
Member price
Available Premium Gift Wrap
You can optionally add Premium Gift Wrap into cart.
Learn more >
Overview
Description
In the Sanskrit language, 'mandala' is a word that means 'circle.' It is a traditional work of art often created by Buddhist and Hindu monks through a painstaking process that takes days. With this silk-screened cotton wall hanging, Indian artisan Osho Maharaja takes inspiration from the mandala, recreating its floral and leaf motifs using a variety of colors. This versatile piece can also be used as a tablecloth or bedspread.

Please note: Superfluous color might bleed during the first few washes.
100% cotton
0.68 lbs
92 inches L x 80 inches W
THE STORY BEHIND THE PRODUCT
Artisan Organization: Osho Maharaja
Country: India
"During my visits to remote areas in Rajasthan, like Barmer and Balotra, I came to realize that in order to survive in such arid difficult terrain, people have developed beautiful crafting techniques to earn a livelihood. I was fascinated by the awesomeness of their arts and crafts designs, and so I decided to work with them.

"Hello! I am Osho from the beautiful city of Jaipur, Rajasthan, known as the India's Pink City. Although I belong to Rajasthan, I was born in Siwan, Bihar, 3rd July, 1989.

"I studied engineering in Bangalore and worked as an executive engineer in a textile and apparel company. But the desire to do something creative brought me to the world of craft.

"I was not well acquainted with art techniques, so I decided to learn from people who are masters in this craftwork. I am a very hard working and dedicated person. I am very passionate about my work. When I started this venture after I left my job, I had to struggle to put together a good team. Now, I have my own workshop where I work with great teams of artisans. I connect them to government agencies that offer them training and support, as well as exposure to trade fairs to exhibit their works of art.

"We use cotton fabric for all the tapestries. Raw fabrics are processed before printing. We mostly use organic colors for printing. The desire to create new designs each day is quite challenging, but the enthusiasm of my fellow artisans inspires us to create beautiful designs. We mostly create traditional designs, preserving India's rich heritage.

"We participate in fairs mostly organized by the Export Promotion Council for Handicrafts (EPCH.)

"The best part about our craft is the influence it has on so many artisan families. Providing a consistent source of income to the ladies is one of the best things. The women in the family can work from their homes for our projects. This is really important to them since women in the remote areas of Rajasthan do not wish to leave their homes for work. We provide them with the basic tools and sewing machines they need in their homes.

"We maintain a separate fund which is used to support weddings and other urgent expenses that might come up in an artisan's families. We keep all the local artisans updated about the government schemes benefiting them and assist them to be a part of the schemes.

"The trust that artisans have given us, and our responsibility towards their success drives us to do better each day. I want to create an ecosystem where artisans are informed about the latest trends in the market and that we bring out innovative products crafted by them. This shall bring prosperity to them and to the whole communities.""
I recommend this product
I recommend this product
I recommend this product
Gorgeous
This would be a nice bedcover, use it to make curtains or as intended, hang on wall. It's very vibrant and well made.
Huge!
Love this. Don't underestimate the size, it's huge and beautiful