Our GlobeIn Premium Wrap
Hand wrapped with love, each gift comes with its own regional pattern, giving your gifts an international flair.
Premium gift wrap – $5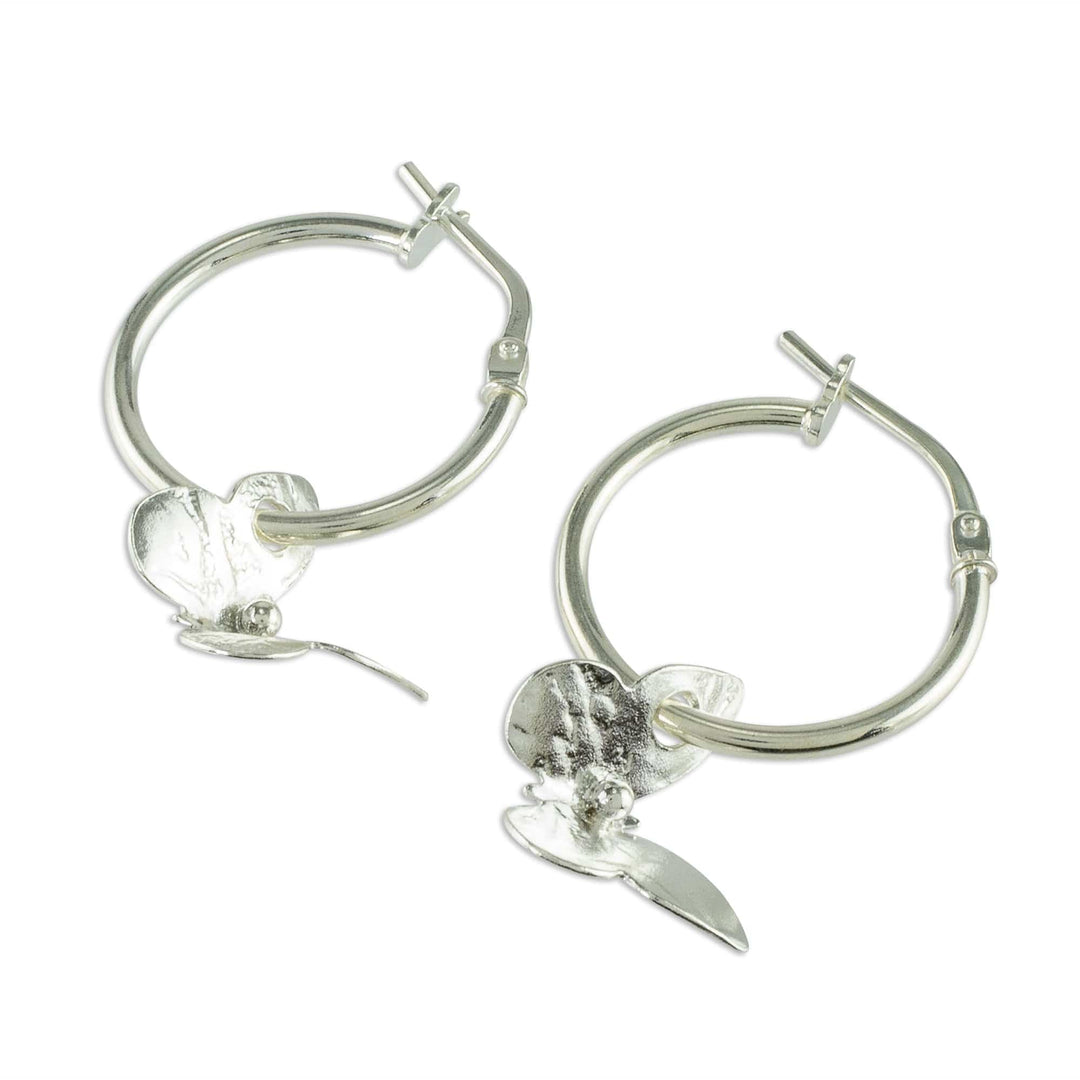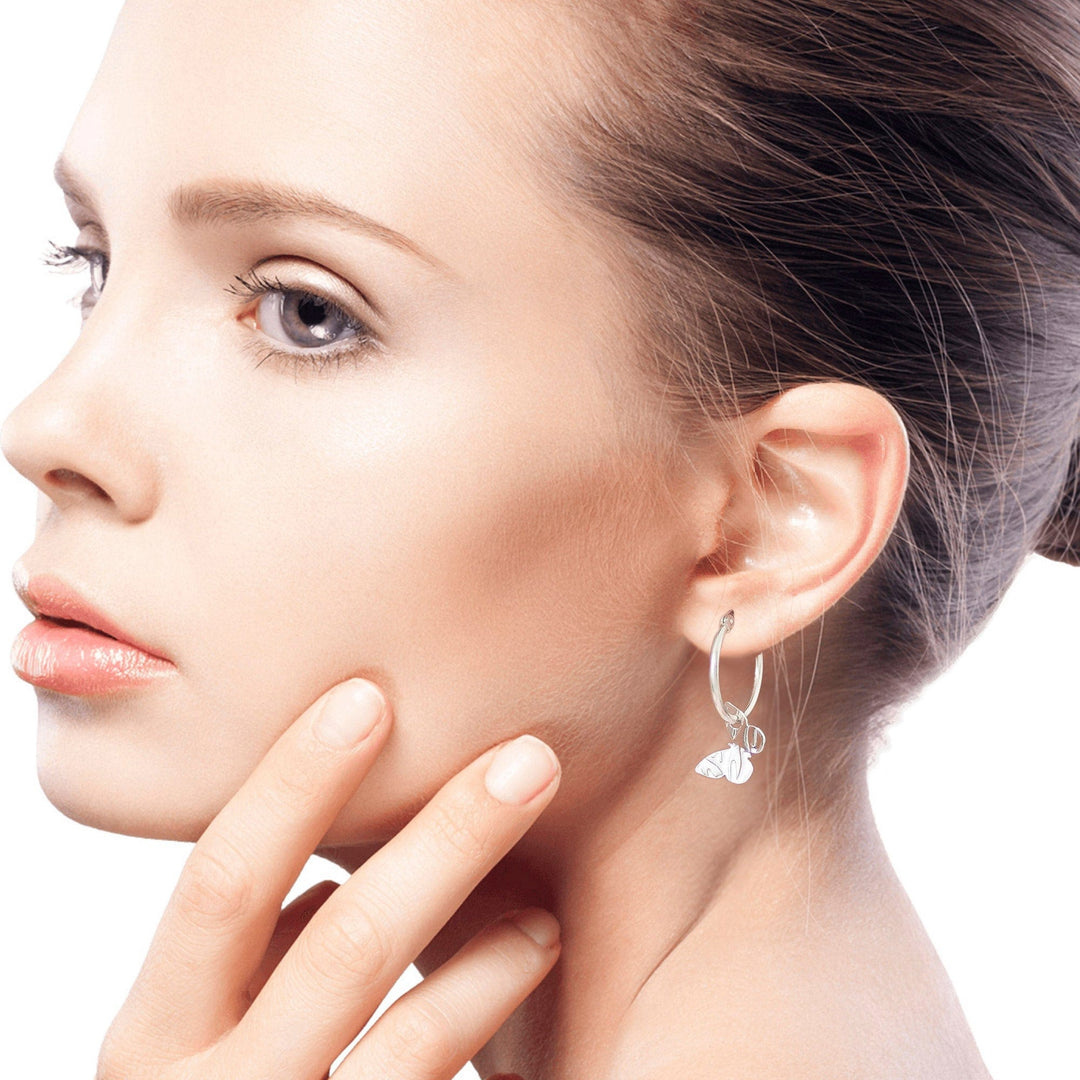 Petite Silver Butterfly Hoop Earrings from Costa Rica - Shimmering Butterflies
$59.00
Guest price
$47.20
Member price
Available Premium Gift Wrap
You can optionally add Premium Gift Wrap into cart.
Learn more >
Overview
Description
Guisselle Mora works in sterling silver to craft petite yet feminine earrings. Her enchanting design poses Costa Rican butterflies on polished hoops. The result is enchanting.
925 sterling silver
0.03 oz
1.1 inches L x 0.4 inches W
THE STORY BEHIND THE PRODUCT
Artisan Organization: Guisselle Mora
Country: Costa Rica
"I'm a jewelry artisan from Costa Rica, where I majored in fine arts. My passion for design and jewelry led me to study the art of silverwork.

"I was fascinated by all this when I was a young child. My grandmother would show me her musical jewelry box filled with beautiful treasures. I saw that my sister always asked for toys as gifts but all I wanted was a pair of earrings with sky blue gemstones. Whenever my father fixed some electrical glitch in the house and left discarded cables, I'd keep them to make rings and earrings.

"As I grew up, I saw how and where I could begin learning. I began by watching videos on the Internet. I learned a few techniques by trial and error. Eventually, I studied silversmithing and that's when I truly became a jeweler."

Her faith, perseverance and dedication have helped Guisselle become a skilled artisan. You can sense her experience in all her designs, which she crafts with great love and care. This is how she expresses her feelings.

"I've wanted to have my own workshop for as long as I can remember. Today, my dream is taking shape and my goal is to teach this art to many other women so they can develop their own jewelry, express their feelings and earn an income for their families.

"I'm so happy that my daughters also love jewelry and I've taught them the craft from zero. Most important, I've shown them that they should do everything with passion and dedication.

"The inspiration for my designs comes from God because, many times, I haven't been able to come up with anything and this is so frustrating. But I see the difference when I pray and hold onto my faith and remember I can do anything with God's help. With the beauty he grants us every single day, it's impossible not to find inspiration in all his wonders.

"For me, my workshop is something new so I need to continue practicing, researching and studying so that my jewelry is of the finest quality. In this way, I can give you something beautiful that you can wear every day.""