Our GlobeIn Premium Wrap
Hand wrapped with love, each gift comes with its own regional pattern, giving your gifts an international flair.
Premium gift wrap – $5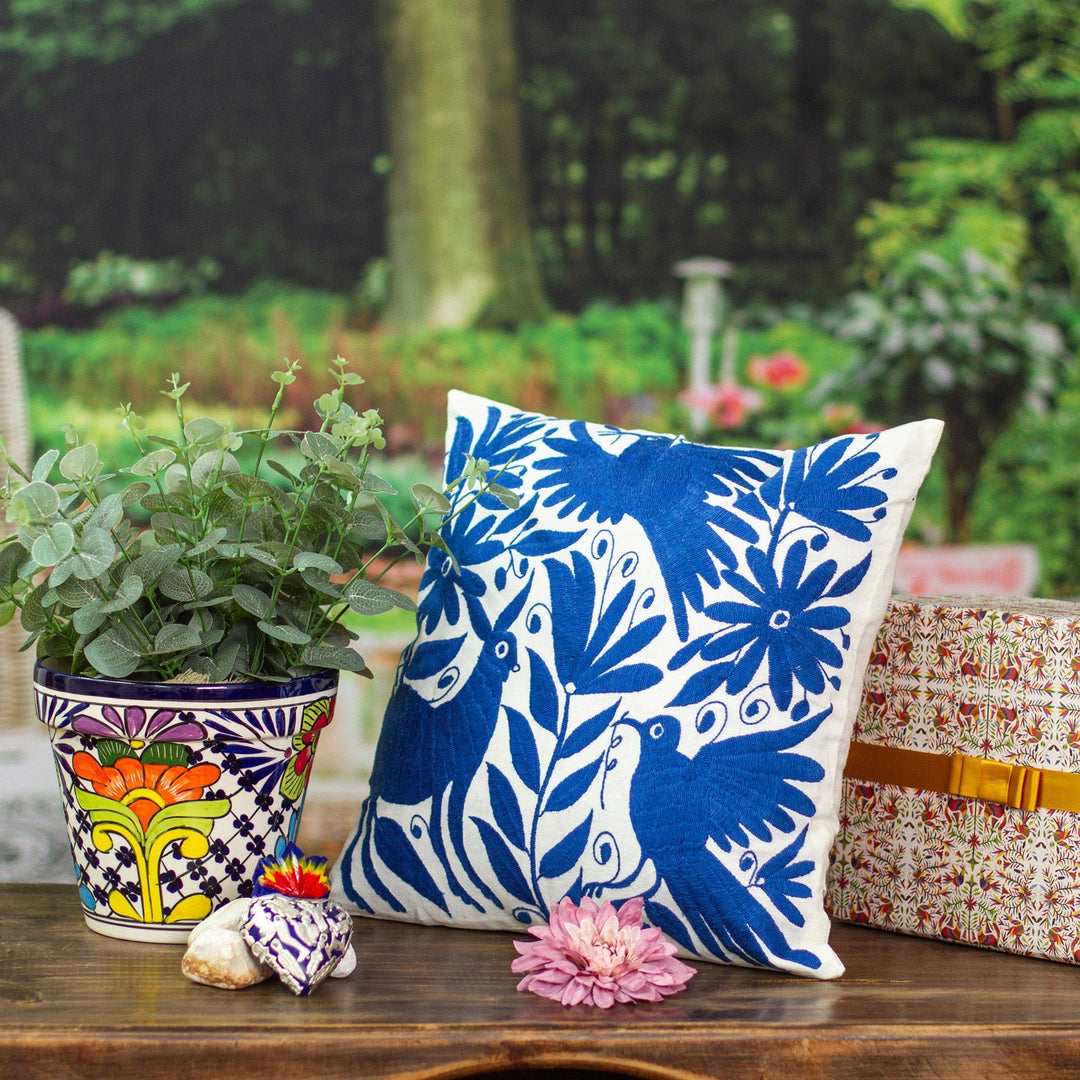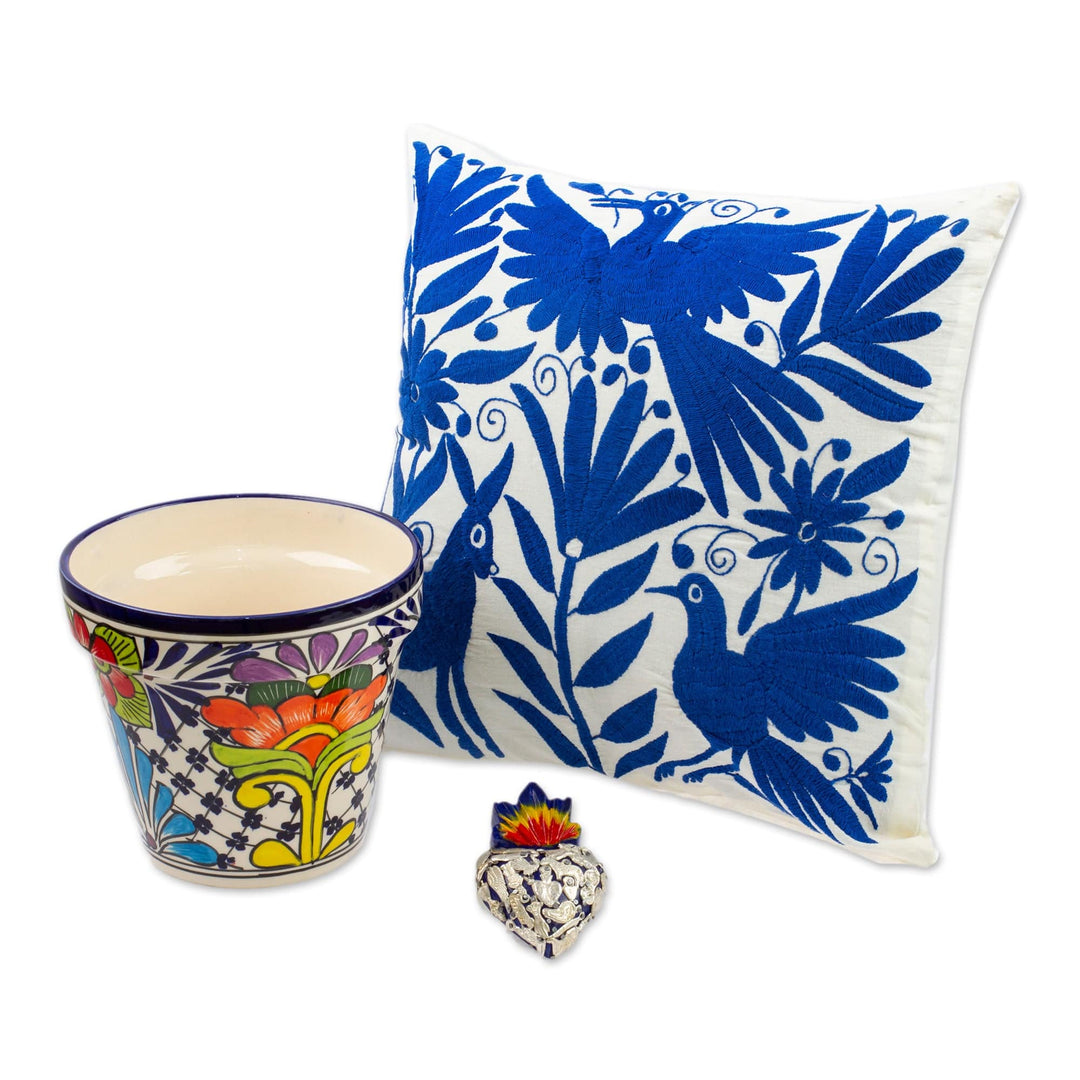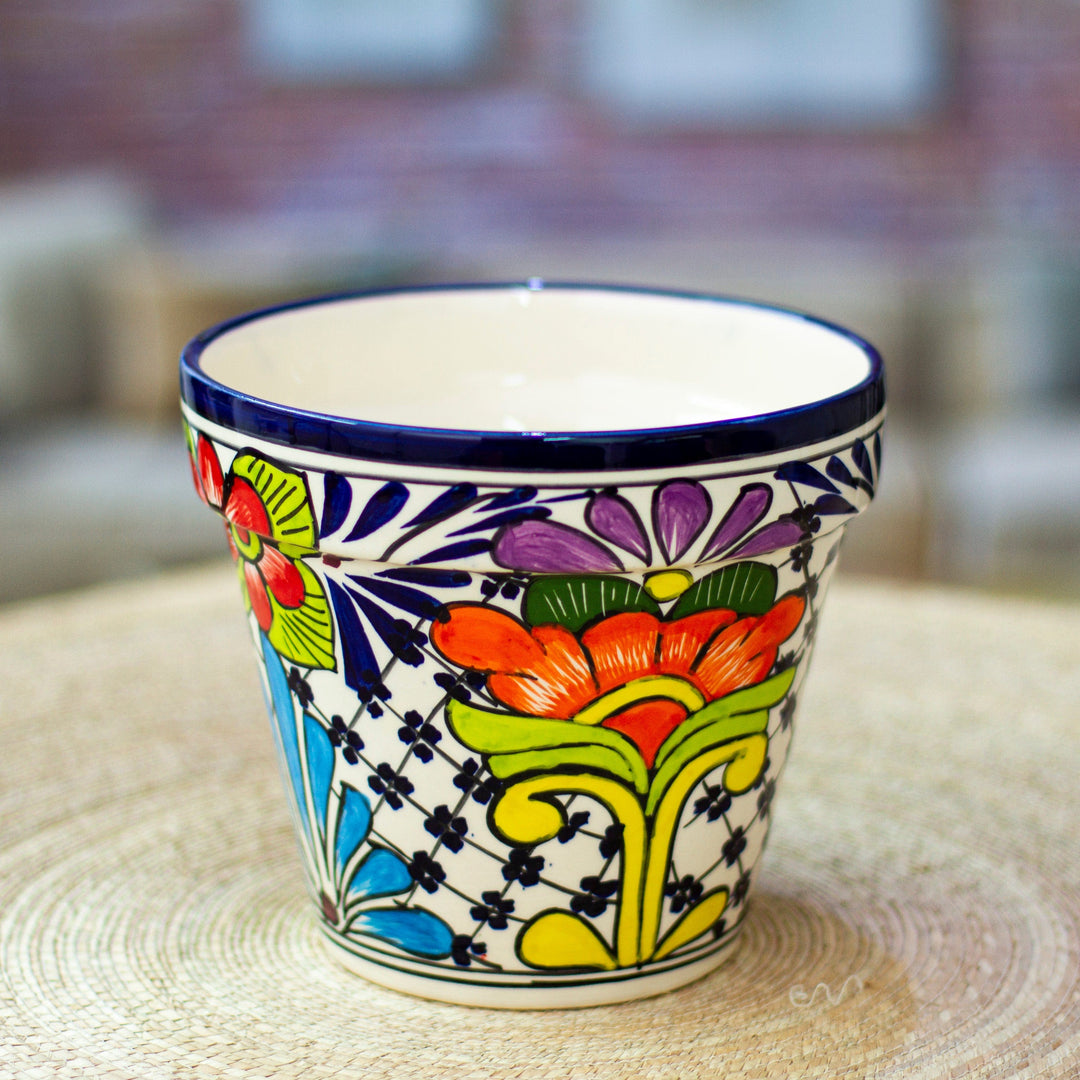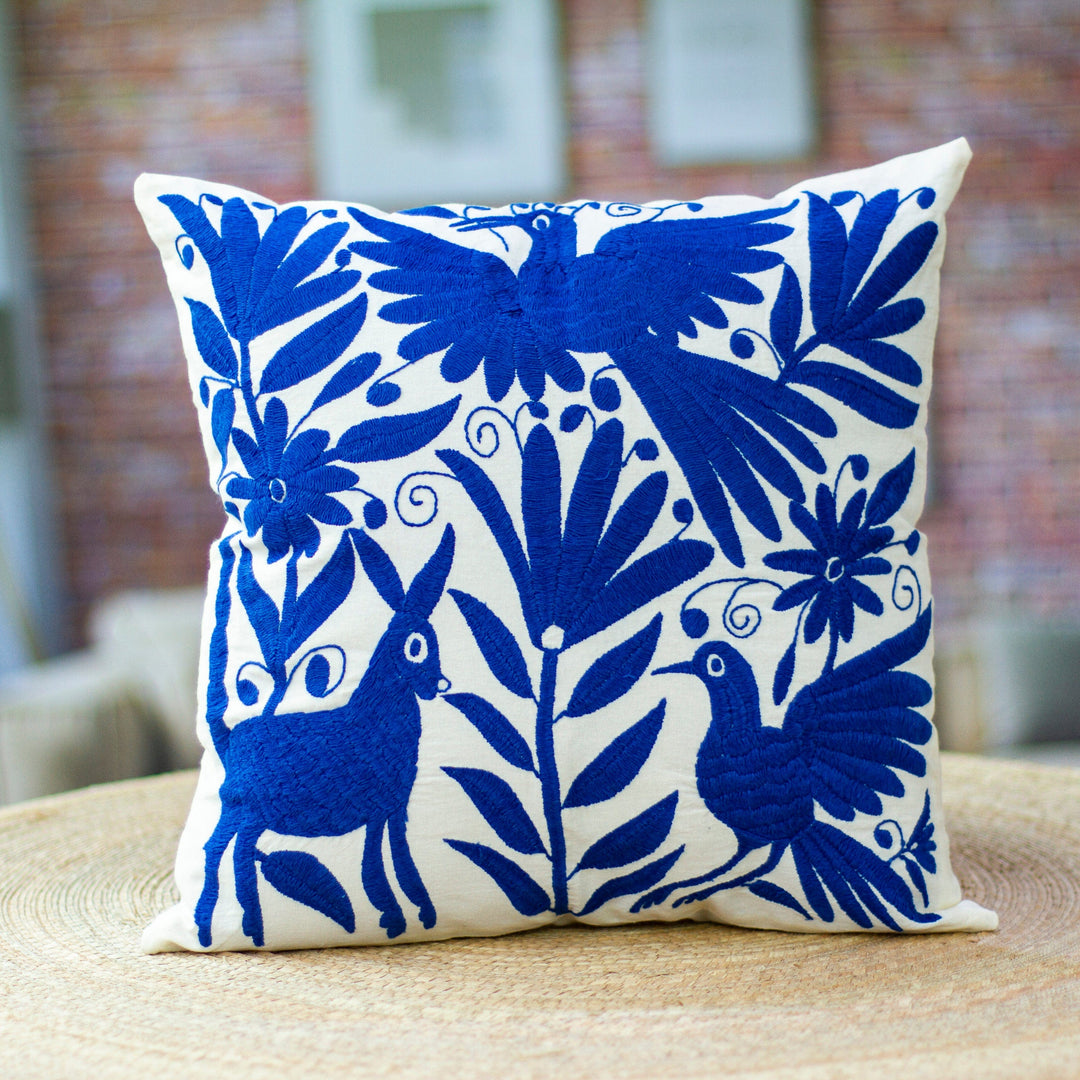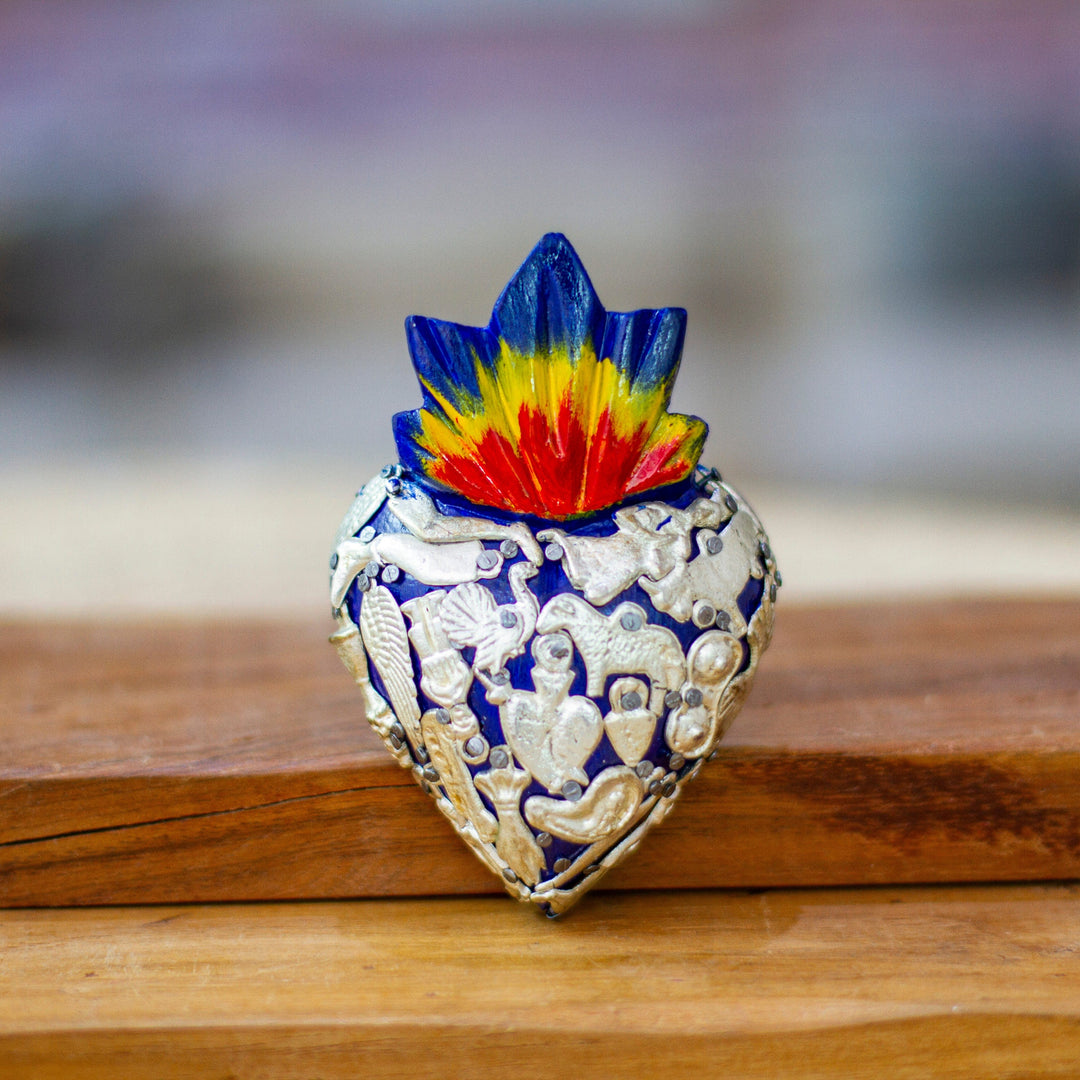 Vibrant Home Gift Set
Original Price: $ 119.00
Save 25%
$89.25
$119.00
Overview
Description
A rabbit explores a floral forest of towering sunflowers where fanciful birds take to the sky. This exquisite cushion cover exemplifies Mexico's Otomi tenangos — textiles covered with hand-embroidery on animals and plants drawn freehand on the fabric. Even cave art in the sierra of Mexico's Hidalgo state can come to life on these tenangos. Blue motifs contrast dramatically with off-white in a closed herringbone stitch known as the Otomi stitch that shows only the outline of the patterns on the underside. The cushion cover's reverse side is solid, with a zipper.

A colorful ceramic flower pot is covered with hand-painted motifs in the style of Talavera pottery. The rim is the characteristic cobalt blue, and an opening in the bottom permits drainage.

Designed for wall display, a wooden heart is crowned by flames in reference to the Sacred Heart of Jesus. Religious images, wings, corn and milagros – body parts that have been healed through prayer — cover it. In Mexico, these silvery charms are often given to the image of Christ or a saint in gratitude for miracles performed.
100% cotton, ceramic, wood heart, aluminum alloy charms
1.20 kg
Pillow cover: 40 cm W x 40 cm H
Artwork: 10 cm H x 7 cm W x 2 cm D
17.5 cm H x 19.5 cm Diam.
THE STORY BEHIND THE PRODUCT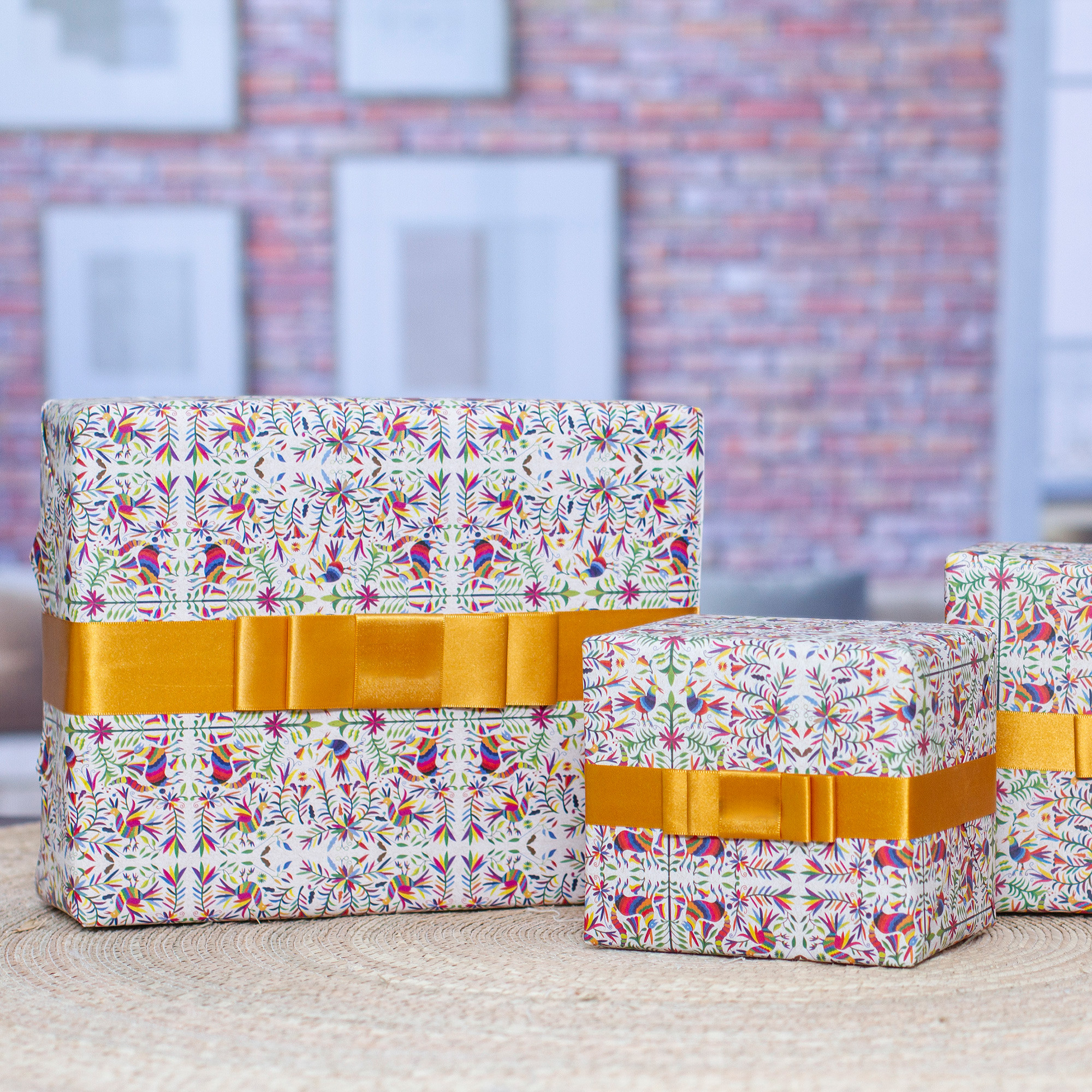 Artisan Organization: Curated Gift Sets
Country: Thailand
An exquisitely gift-wrapped package arrives on your doorstep from a far away land. There's nothing quite like the anticipation, or the thrill of unwrapping it. Inside, you discover a lovingly curated collection of handmade treasures. Carefully handcrafted by appreciative, exceptional artisans. You pause to read the hand-signed postcard within – a wistful reminder that life is an adventure… and that everything is handmade. By a real person. Not by a machine. But you know that, because you've already joined the growing Handmade Movement. Wonderfully, the connections we are creating together today resonate deeply and meaningfully across cultures and continents. We're all in this together.

Inspired by our shared passion for traditional cultures and handmade arts, our new curated gift sets are truly exceptional. We're now bringing the best of the world together into beautiful boxed sets, and delivering them directly to you and to your gift recipients. Such unforgettable gifts! These regionally-themed gift sets showcase a harmonious combination of artistic techniques and traditions, resulting in impressive, meaningful gifts for every occasion. We're certain you'll find a box tailor-made for every recipient on your list!"