Our GlobeIn Premium Wrap
Hand wrapped with love, each gift comes with its own regional pattern, giving your gifts an international flair.
Premium gift wrap – $5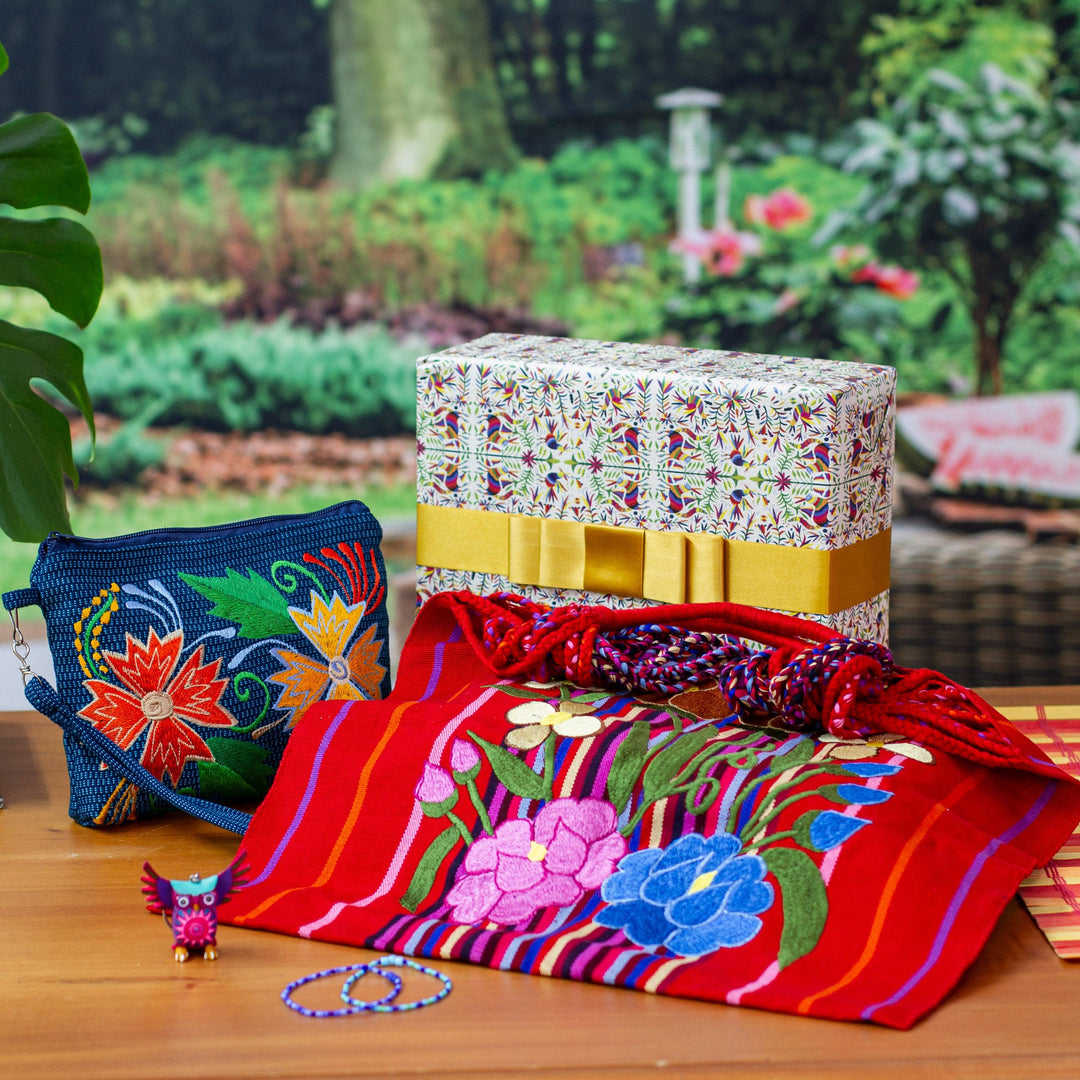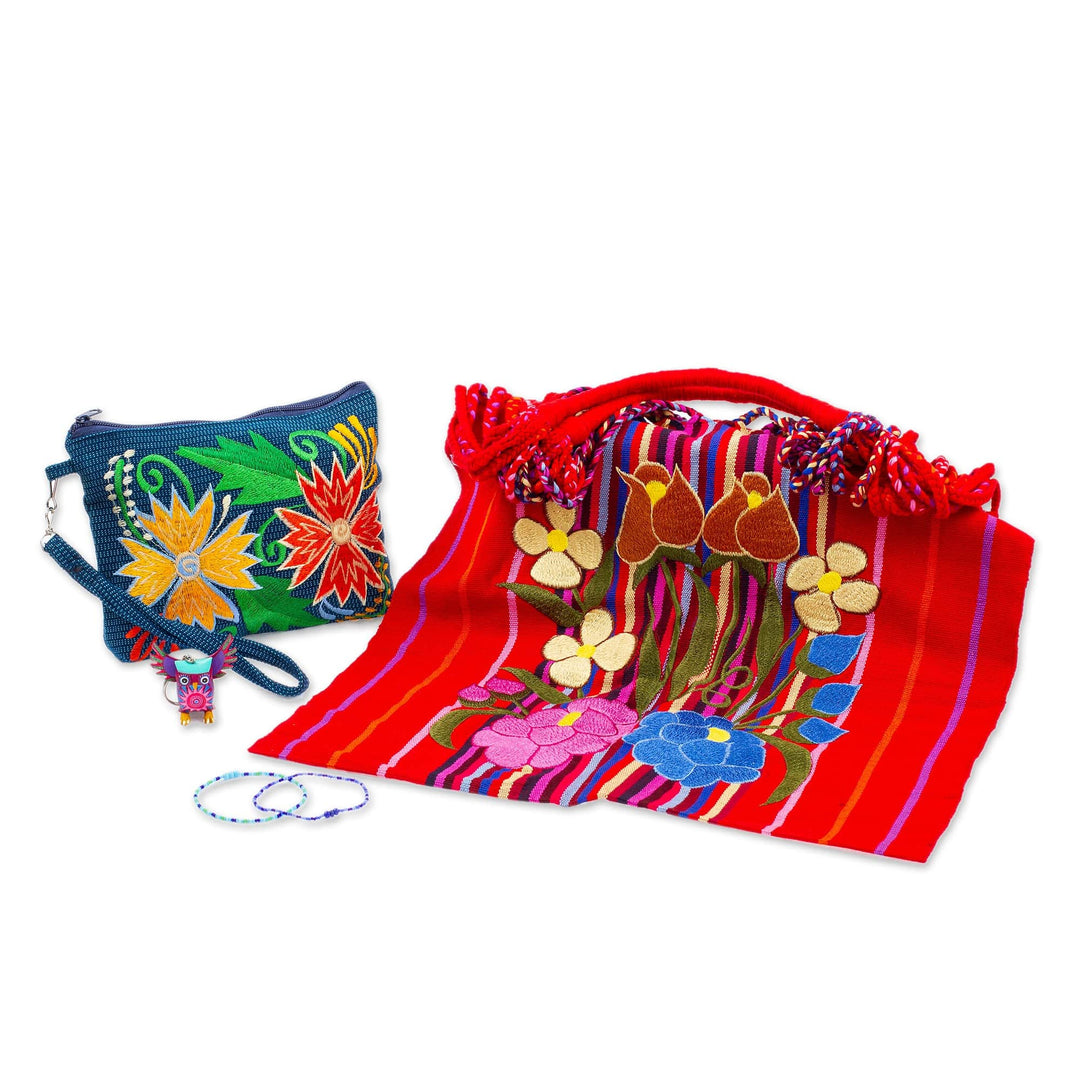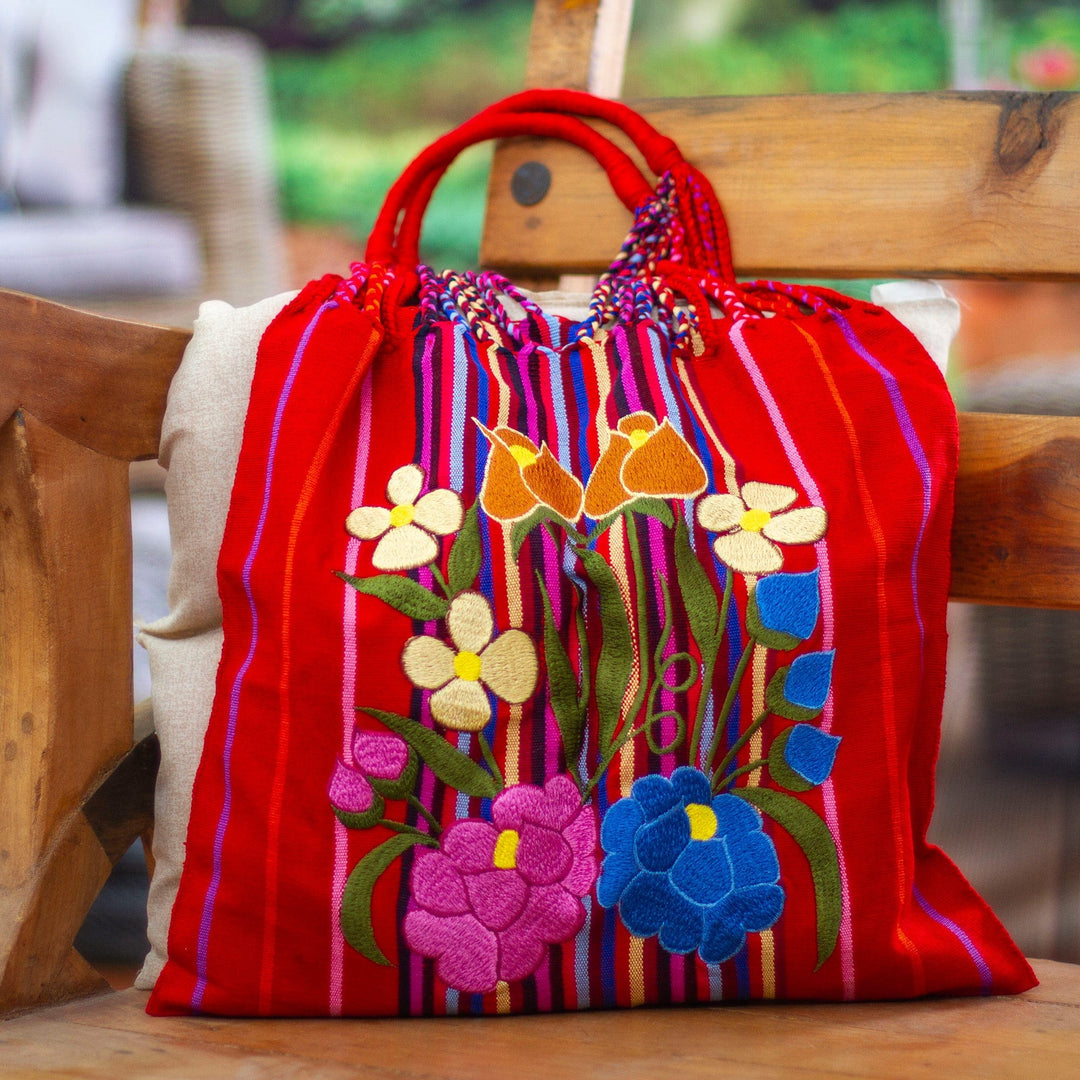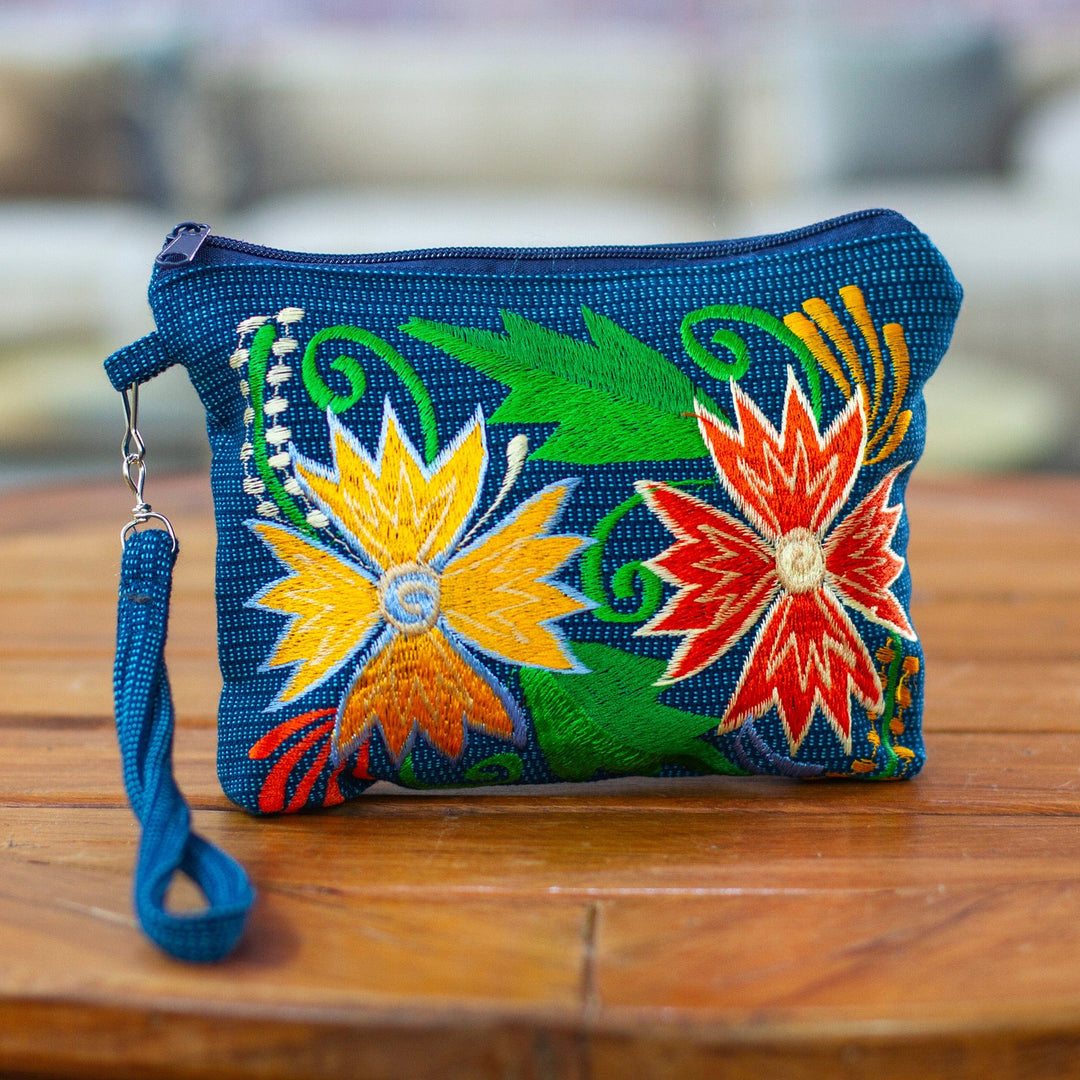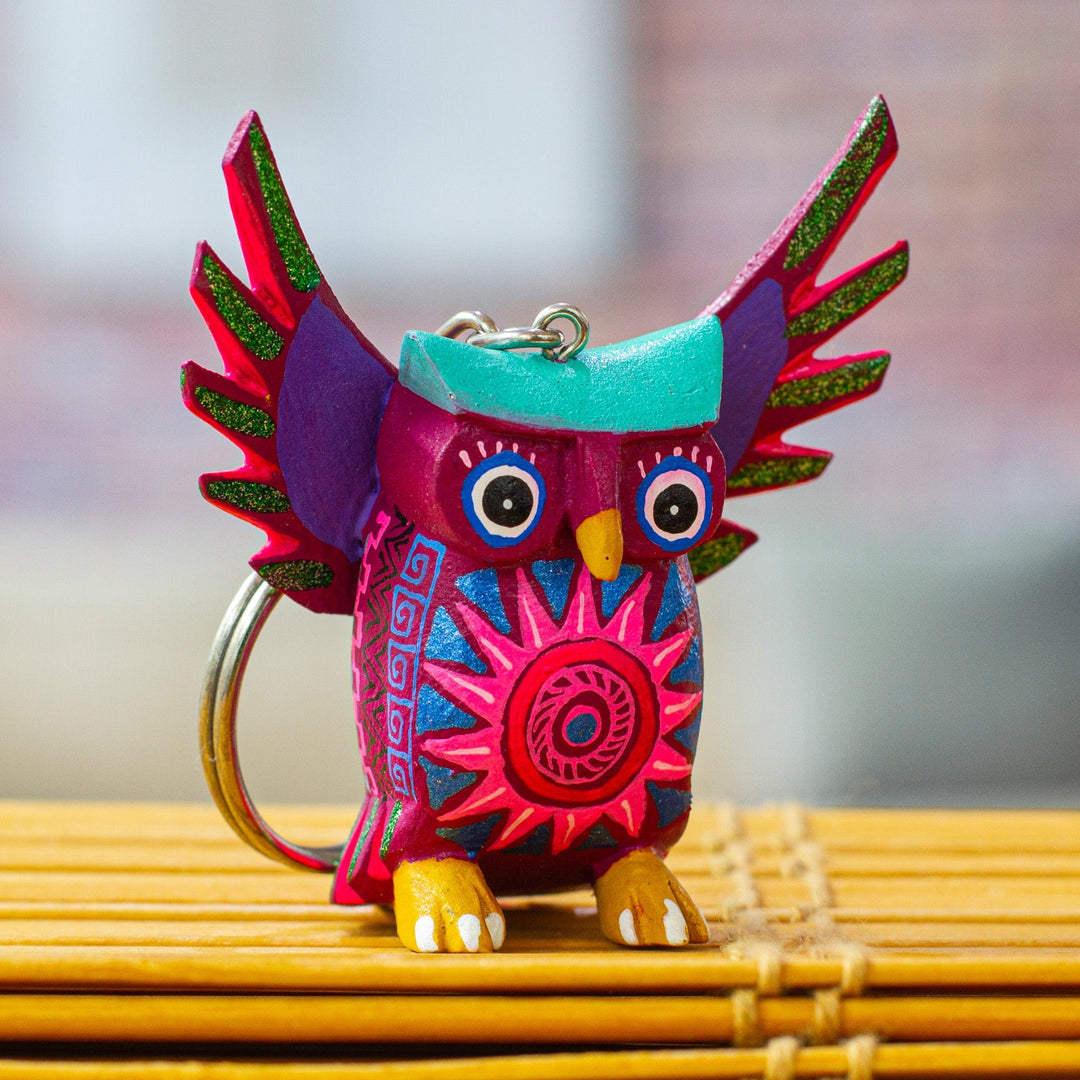 Dazzle Gift Set
$95.00
Guest price
$76.00
Member price
Overview
Description
This dazzling collection showcases the weaving traditions of Chiapas, where Maya women work on the backstrap loom just as their ancestors did in pre-Hispanic times. A red cotton tote features rainbow stripes and embroidered flowers on the front. The purse opens to a roomy, unlined interior for your belongings. The handwoven floral cosmetic bag is also embroidered. Inside is a small zipper pocket.

A petite copal wood owl alebrije adorns the key chain. They originated in 1936 in Mexico City when Pedro Linares became ill and fell into a coma. He dreamed he was caught between the land of the living and the dead in a forest-like place, populated with fantastical hybrid creatures. They repeatedly cried alebrije! After recovering, the artisan recreated these figures in bright papier mache and called them alebrijes.

Two petite beaded bracelets complete the set.
100% cotton tote, 100% cotton bag, polyester lining, copal wood, stainless steel key chain
0.30 kg
Storage bag: 16 cm H x 22 cm W x 4.2 cm D
Strap(s): 21 cm L x 1.9 cm W
Bag: 37.5 cm L x 42.5 cm W
Strap(s): 71 cm L x 2 cm W
Drop length: 23.3 cm from strap to bag
Artwork: 10 cm H x 6 cm W x 4 cm D
Bracelet: 18 cm Interior Circumference
THE STORY BEHIND THE PRODUCT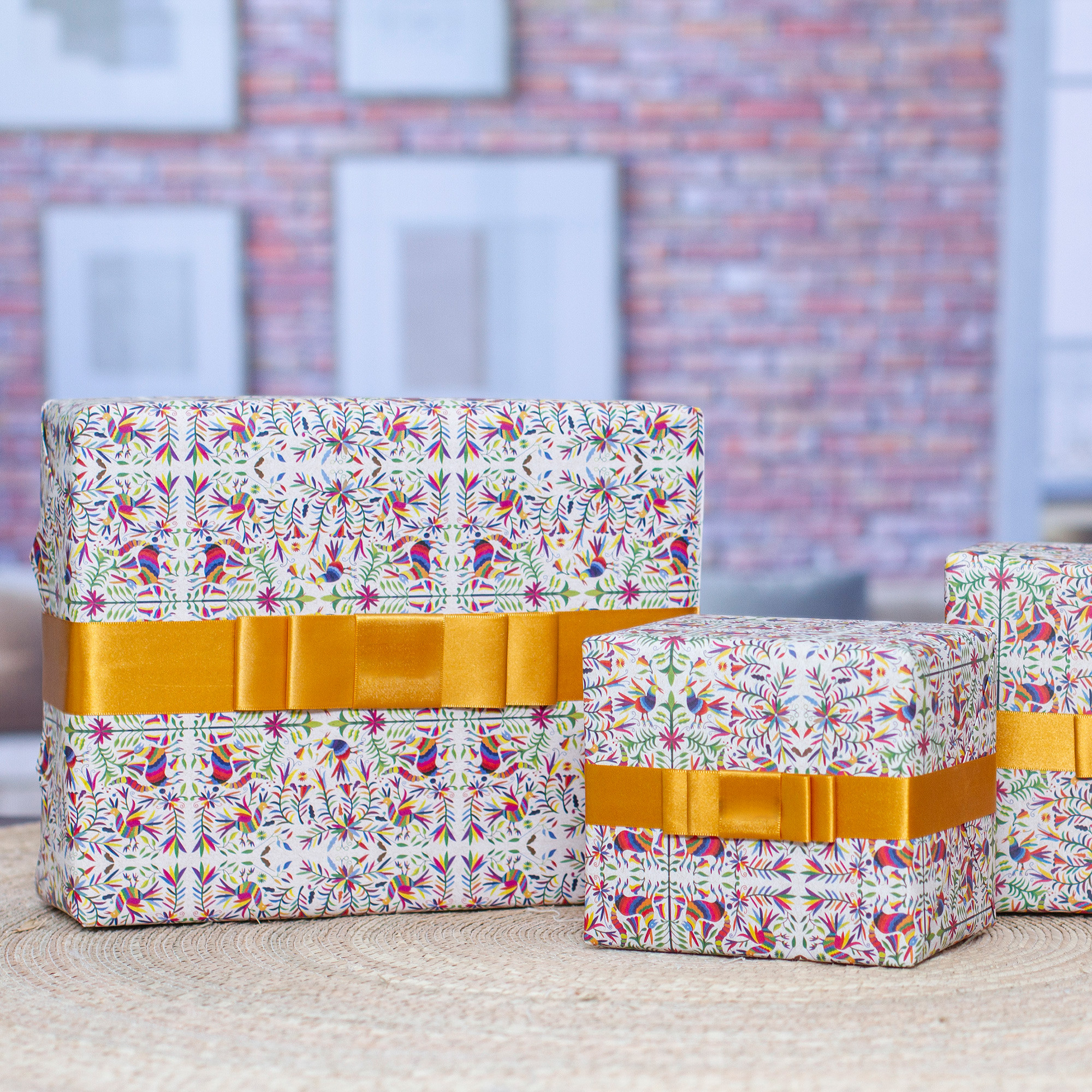 Artisan Organization: Curated Gift Sets
Country: Thailand
An exquisitely gift-wrapped package arrives on your doorstep from a far away land. There's nothing quite like the anticipation, or the thrill of unwrapping it. Inside, you discover a lovingly curated collection of handmade treasures. Carefully handcrafted by appreciative, exceptional artisans. You pause to read the hand-signed postcard within – a wistful reminder that life is an adventure… and that everything is handmade. By a real person. Not by a machine. But you know that, because you've already joined the growing Handmade Movement. Wonderfully, the connections we are creating together today resonate deeply and meaningfully across cultures and continents. We're all in this together.

Inspired by our shared passion for traditional cultures and handmade arts, our new curated gift sets are truly exceptional. We're now bringing the best of the world together into beautiful boxed sets, and delivering them directly to you and to your gift recipients. Such unforgettable gifts! These regionally-themed gift sets showcase a harmonious combination of artistic techniques and traditions, resulting in impressive, meaningful gifts for every occasion. We're certain you'll find a box tailor-made for every recipient on your list!"